Our Definitive Guide to Client Portal Software
One of the best available tools to connect with your business's clients is the client portal. By developing and implementing this tool, you will be able to more effectively manage communication and collaboration with your clients and improve their overall experience in working with your company.
Choosing the right customer portal solution is critical for MSPs, as this is the main touchpoint they will have with their clients. The quality of the clients' experience with the MSP will be influenced in large part by the portal, so this is a crucial piece of tech infrastructure for MSPs to focus on.
We developed this guide to provide you with all the information you need about client portals, their benefits and the features you should look for. Read on to learn more.
What does "client portal" mean?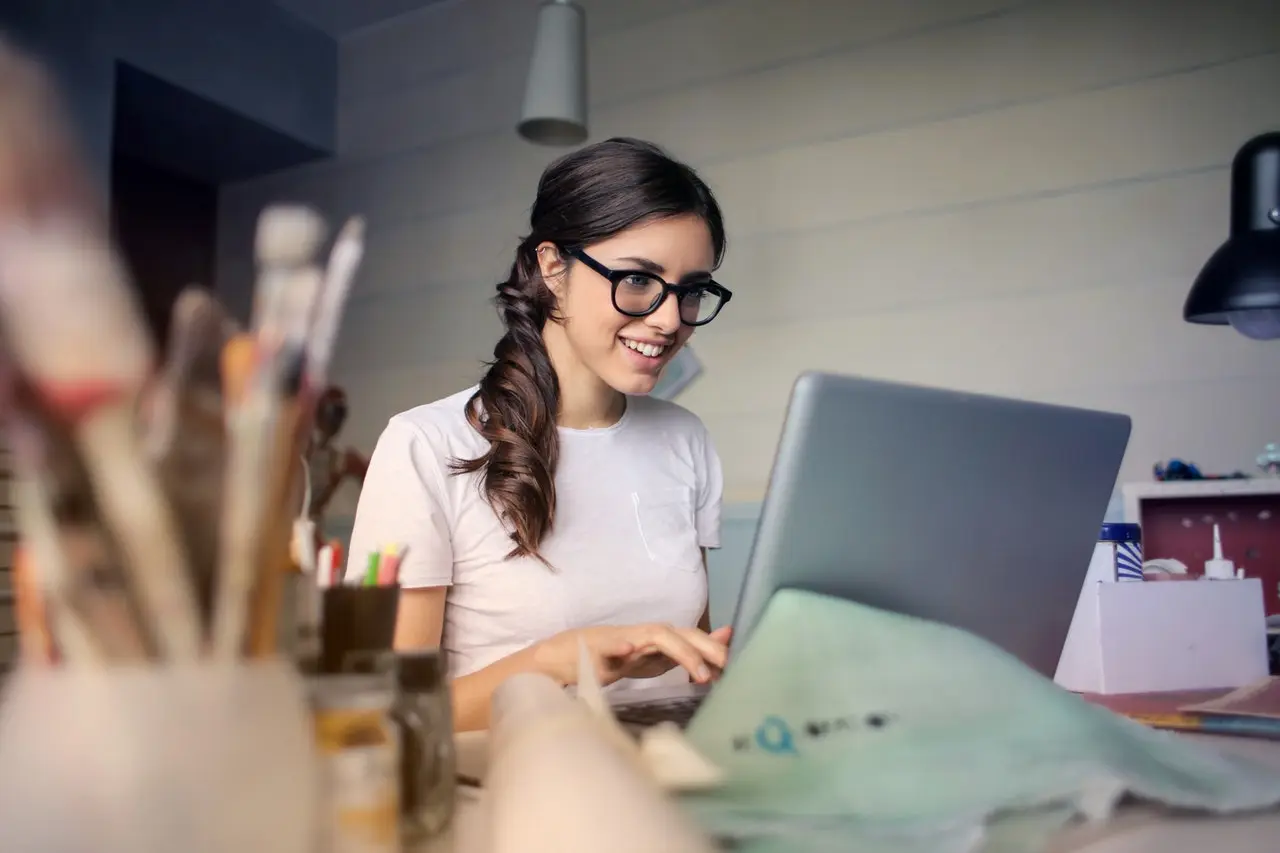 The term "client portal" refers to a type of back-end digital repository in which clients of a business can log in to access files or information, collaborate or track progress on projects and communicate with the company with which they're working.
The client portal space will be shared by a business or organization and its clients. The business provides a password-protected entry point, and then the clients are able to log in and view, download or upload files and access other information, based on the permissions granted to them by the portal's administrators.
Client portals are frequently used for their security; the encryption in these portals allows clients and organizations to safely transfer potentially sensitive data, such as financial information and personally identifiable information.
What is a client portal software?
Client portal software enables companies to offer a client portal to their clients instead of building a client portal from scratch. Client portal software can be more or less customized, and offer more or less advanced features.
Some client portal software is developed for particular industries. DeskDirector, for example, offers a best-in-class client portal software for MSPs or internal IT departments at large companies.
What is customer portal software?
Customer portal software is essentially the same thing as client portal software—it's software that enables companies to provide their customers with a centralized customer portal without having to code it themselves. Using a customer portal software instead of building their own customer portal enables companies to save time, reduce costs, access advanced and always up-to-date technology, and increase the portal's security.
Client or customer portal software will usually have the following features:

Dashboard with activity updates

Communication tools

Collaborative tools

Branding capabilities

FAQs and self help features

File downloads and storage

Training and resource library

Analytics tools and reports

Security
What is a client portal app?
Depending on the service provider, they may provide desktop apps that allow users to access the portal from desktop or laptop computers outside of a web browser. This offers opportunities for some extra functionality and greater user friendliness so users do not have to rely on the browser version of the portal.
What is a client web portal?
The client web portal is the web-based version of the client portal that users access through their web browser. The login credentials are the same, but the user will have to browse to a particular URL or click a link on the company's main website to access the login fields.
Once logged in, the user will have access to all the same information and features they would when using a mobile or desktop app.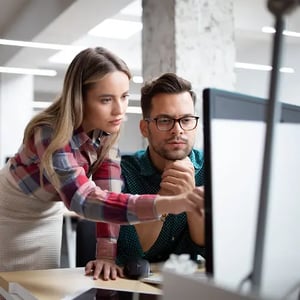 What is a secure client portal?
Clients who access a portal set up by a company must be able to trust the information, data and documents they provide will be secure.
Here are some client portal features that are indicative of a sufficiently secure platform: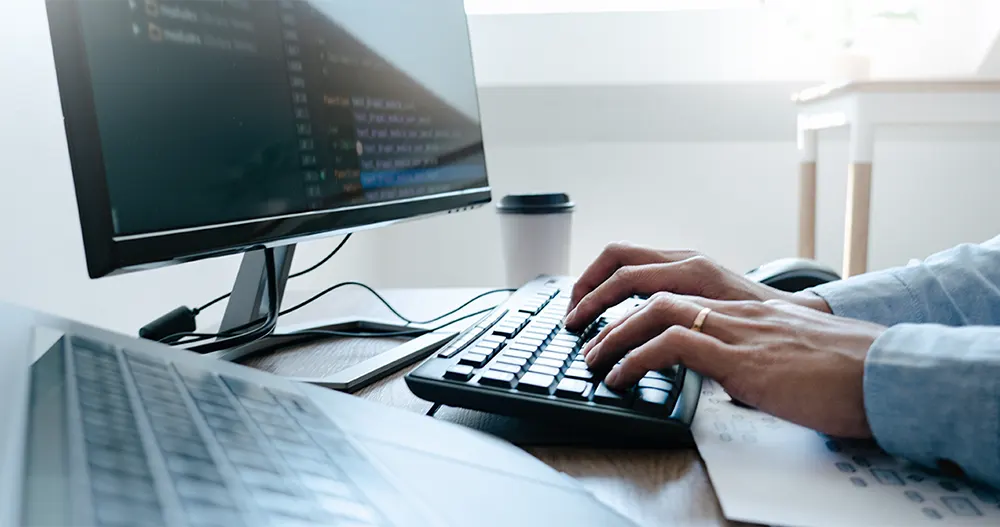 Two-step verification: Even strong passwords can be cracked by skilled hackers. Two-step verification adds another layer of protection to keep portal contents secure. Examples could include verification codes sent via text, email or automated phone call.
Deactivation of unused portals or accounts: Account deactivation is especially important in case employees leave the client company. MSPs can then deactivate that employee's account to prevent risk of those files being accessed. Deactivation is not always permanent, so if the client comes back the portal can easily be set back up.
Use of permissions: Administrators should grant permissions to users on an as-needed basis. Not all users need access to all information or tasks. Setting permissions and roles helps keep information secure.
Encryption: Files should be encrypted even if they're not being accessed. Unencrypted data is significantly more susceptible to outside attacks.
Expiration dates: Files that stay on a portal for too long after they're needed could increase the likelihood of their information being accessed by unapproved sources. Setting expiration dates on files can prevent these potential safety risks.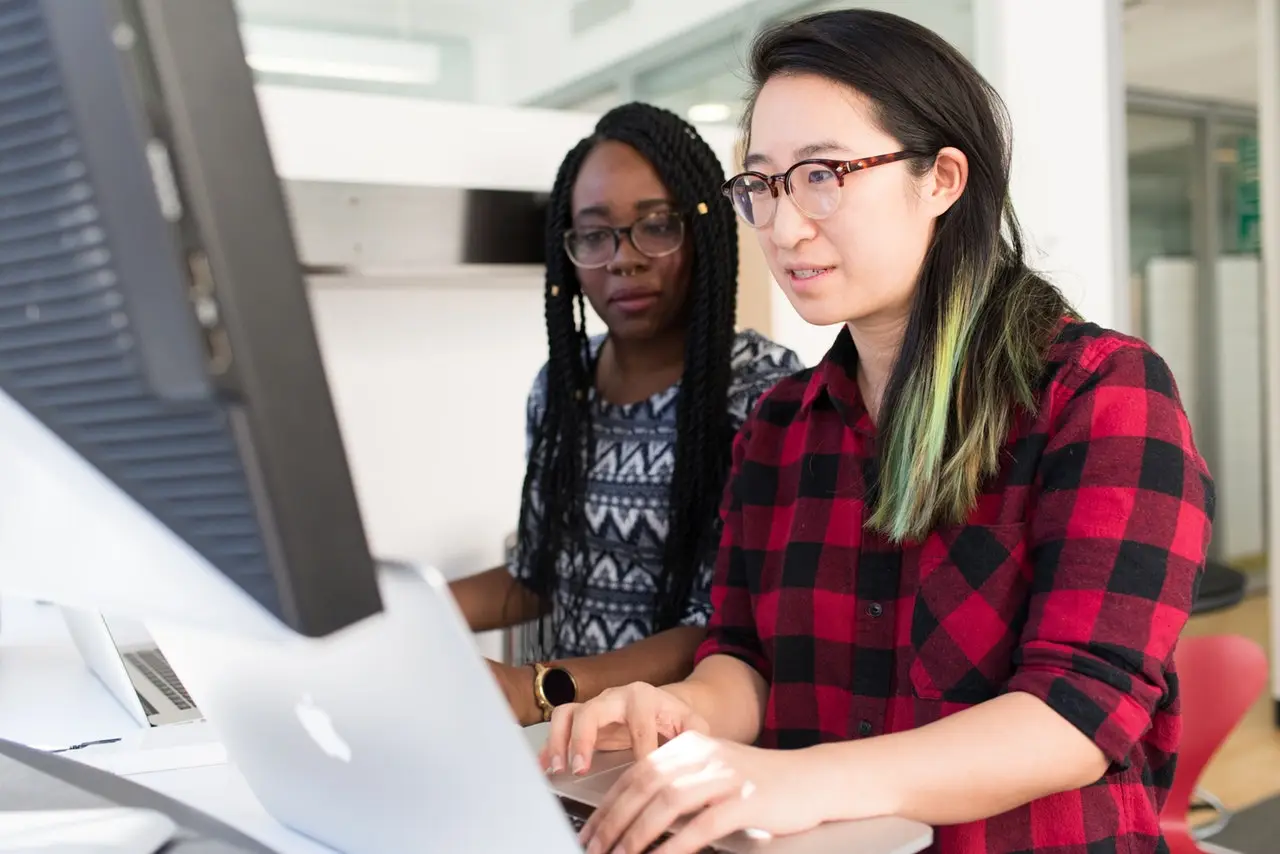 How are client portals used and who uses them?
Client portals are used in a wide range of industries. Law firms use client portals to allow clients to access information about their case and communicate with their legal teams. Marketing agencies use client portals for collaboration on advertising and branding initiatives. IT companies and managed service providers (MSPs) use client portals to help companies develop internal communications and collaboration tools for their projects and for employee onboarding.
Most client portal software is highly customizable, meaning businesses in a wide range of industries can take a portal and configure it for their own uses, from its appearance to the specific functions they use.
MSP client portals
Managed service providers (MSPs) frequently use client portals to stay connected to their clients and provide them with up-to-date information around the clock. MSP client portals will frequently have features such as live chat, help desk services, training libraries and other types of knowledge bases.
Benefits of client portals for MSPs include greater customer satisfaction, faster ticket resolutions and lower costs of providing support. Advanced MSP client portals come with suites of IT automation and ITSM features.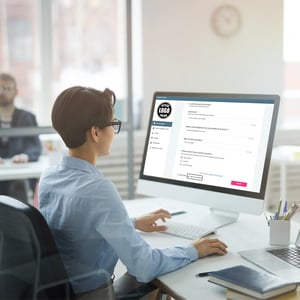 I

T client portals
IT client portals possess many of the same features you would expect from an MSP client portal, and techs will focus on automating certain processes (such as new employee onboarding) as much as possible to ensure greater efficiency and productivity.
Other client portals
As we touched on previously, there are other client portals aside from those used in the worlds of MSP and IT service providers. Law firms often have client portals that allow clients to track information about their case and communicate with their legal teams. Hospitals and medical care providers often provide patient portals that allow patients to set or cancel appointments, pay bills, order prescription refills or ask questions about their healthcare.
Client portals are used in many different industries and in many different manners. Sometimes these portals will be developed or managed by MSPs or IT pros, and other times the company itself will manage the portal without working with a service provider.
How to create a client portal for your clients
Do you want to build your own client portal? Generally, professionals recommend the easier path of customizing existing software, rather than building a portal from scratch.
Building a client portal from the ground up can be a daunting, expensive and highly complicated task that often will not be worth the investment, given the options already available on the market.
Whether building a new client portal or customizing an existing portal software, it is critical to research the most important features to include in that portal. How will your audience use the profile, and how savvy are they likely to be in using such a platform?
It is important to carefully plan out exactly what you want in the feature before you create a client portal.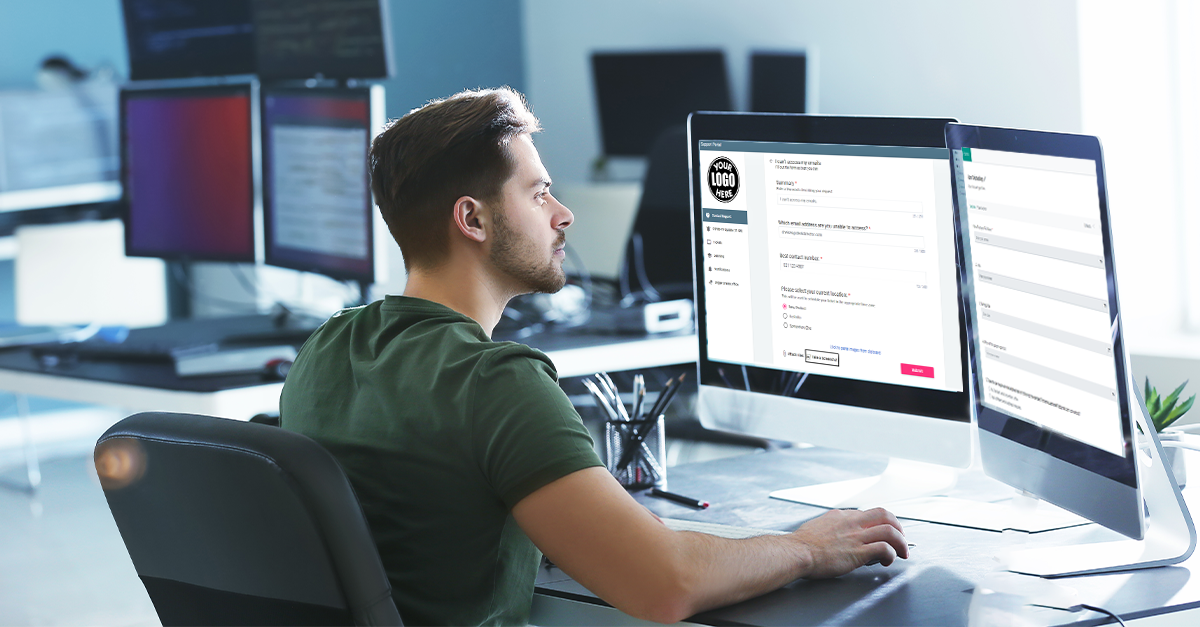 How to customize your client portal for your clients
A high-quality client portal solution should offer multiple ways for you to develop a custom client portal to your specifications.
One common example of a simple customization is the ability for a company to add its own branding, such as logos, colors and images. That way, the company's clients or customers will get a branded experience consistent with what they've come to expect from the company, rather than logging in and seeing a third-party provider's branding everywhere. You also are able to use the client's own branding to allow them further options for customization.
There are plenty of other options for customization, including custom forms and buttons, customizable user avatars and profiles, and fully customizable knowledge bases that can include resource libraries, frequently asked questions, training guides, instructional videos and any other information that might be helpful for companies and their clients.
More options for customization in client portal software allow companies to create a more personalized (and higher quality) experience for their own clients or customers.
What makes for good customer portal software?
Every company will have its own preferences for the client portal features it needs and what will best suit the needs of its clients. Here are just a few examples of the types of features that make for a good customer portal.
Support: A high-quality customer portal should have opportunities for 24/7 support, including live chat with representatives, support forums and/or knowledge bases with answers to common questions and issues.
Updates: Clients should be able to log in and view real-time updates for ticket statuses or services.
Downloads: Customer portals often allow users to download documentation or manuals specific to certain products.
Customization: Companies should be able to fully customize their portals, including adding their own branding and content as much as possible. Users should also be able to add their own avatars and edit their profiles.
Analytics: Portals should offer companies the ability to track the quality of customer support and how satisfied their customers or clients are in the services being provided.
Security: All customer portals should feature advanced privacy and security options and features, including encrypted data and documents, multi-factor authentication for logins, security certificates (SSL), data and file retention policies and use of permissions to ensure access to certain portal content is granted only on an as-needed basis.
How to create the best customer portal solution
Not every customer portal solution will need to be jam-packed with every available feature.
The best way to create a customer portal that works for your company is to carefully consider the needs of your company and your clients, and how best you can improve the customer experience.
Consider your needs and your clients' needs, as well as what clients and their employees will consider to be great service. Portals must be user-friendly, otherwise they will quickly turn off your clients.
It is also quite beneficial to seek professional assistance when developing your first customer portal.
Client Portal Software: The Conclusion
The client portal is a key tool in developing a high-quality experience for your clients. It ensures strong communication and constant connection, and can serve as an excellent resource and training library, beyond just functioning as a method of collaboration and file sharing.
A strong client portal should be customizable and secure, and should be tailored with features that will help companies become more productive and efficient while fulfilling the needs of their clients or customers.
Ready to experience best-in-class customer portal technology for MSPs? Try DeskDirector now!
Take Your Customer Portal to the Next Level
Get started with DeskDirector today!