DeskDirector + ConnectWise
DeskDirector is integrated with ConnectWise to offer the best customer success platform. DD Portal is built with a strong focus on the UX/UI and perfectly synchronized with ConnectWise PSA.
Update your clients with fresh info to give the fastest support possible to your clients - one of the key elements of superb customer service. Get started with DeskDirector as your Connectwise customer portal.

Auto Login | Active Directory
When your clients have a problem, they don't want to know anything about logging in. Getting clients to log in to a new tool is often a challenge.
With DD Portal, clients can use one time token emailed to them, or be automatically logged in using 1-click Microsoft Login.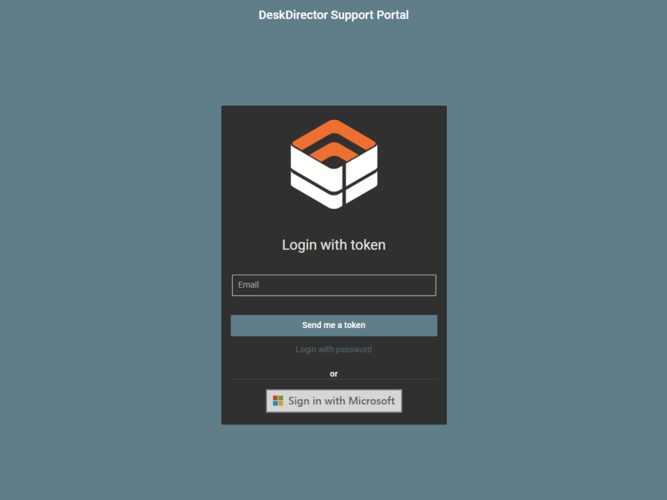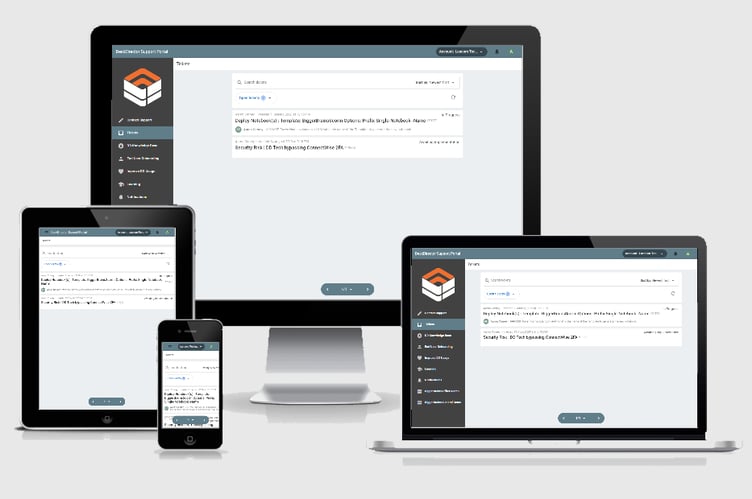 Brand It Yours
Brand DD Portal with your name, logo and pick your favorite available colors to stand out from the crowd. Our client portal features also let you pick different logos and colors that only apply to a specific company, for higher personalization and a branded client portal experience.
Responsive design allows your clients to access DD Portal from any screen size and any device.
Support Tickets
Creating tickets in DD Portal requires minimum effort from your clients. It is easy to navigate and provides as much info as needed upfront.
Clients can easily create, review and update tickets. You can even provide the forms to complete, which ensures they provide you with all the details you need to solve their problem efficiently.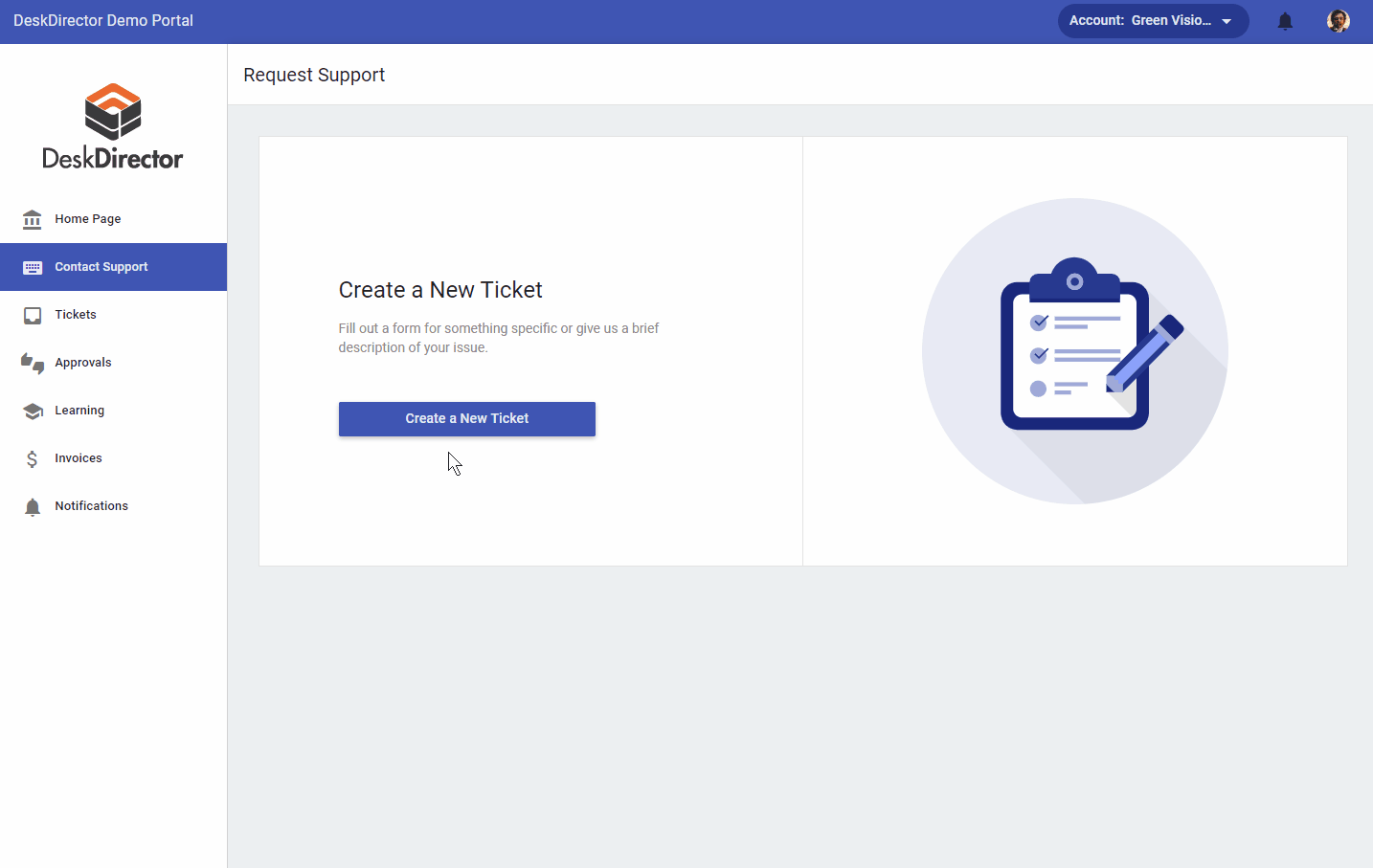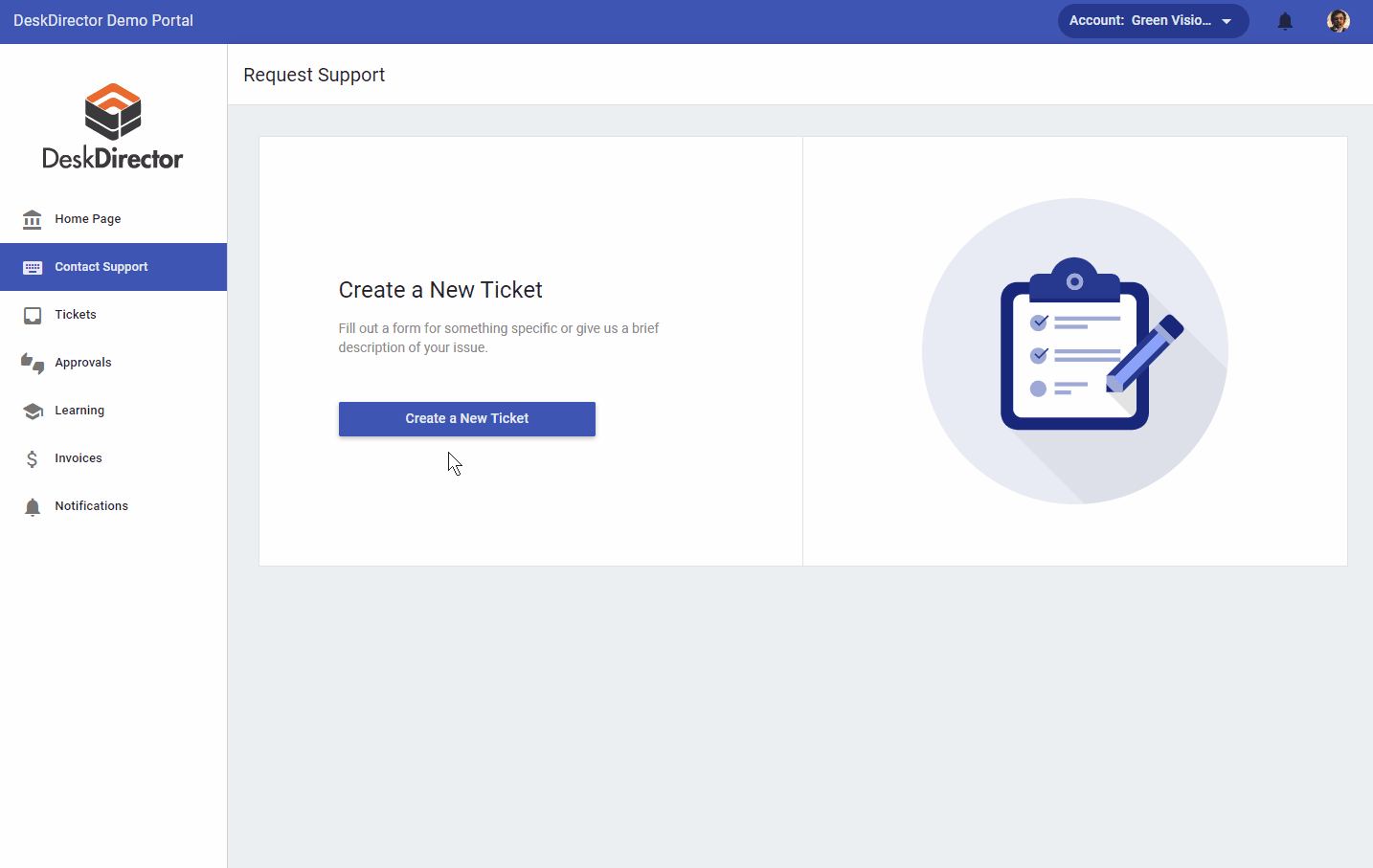 Custom, Dynamic Forms
Back and forth email communication can be ineffective and time-consuming. It can take days and many attempts to get the right information from the user. With customized forms, you collect all the necessary information needed by asking the right questions upfront.
You can create from scratch or use built-in templates. Have conditional questions or entire sections appear only if your clients answer a certain way.
You have the full power of choosing exactly what to ask, when to ask, and how to empower your clients and let them be seen and heard.
Use markdown to style your forms and have them look their best.
Chatting with Clients
Sometimes a quick answer can save hours.
With DeskDirector + Datto Autotask PSA Integration, add live chat to your customer experience. Both the tech and end-user can fire up a chat about a ticket and get straight to the matter. Every short chat is an expensive phone call avoided.
When you chat from an open ticket, the chat logs will automatically be added in the existing ticket.
Start a chat with an engineer, and DeskDirector will create a new ticket containing the chat logs at the end of it.