DeskDirector and Autotask Integration
Autotask Corporation provides one of the world's leading hosted IT Business Management Software. DeskDirector (DD Portal) integrates with Autotask to offer you even more.
DD Portal focuses on your customer's experience to offer a better alternative for Autotask Client Portal.
Compare the two, or try a free demo now:
#Active Directory / Auto Login
When your clients have a problem, they don't want to know anything about logging in. Getting clients to log in to a new tool is often a challenge.
With DD Portal, clients can use one time token emailed to them, or be automatically logged in using Windows Active Directory.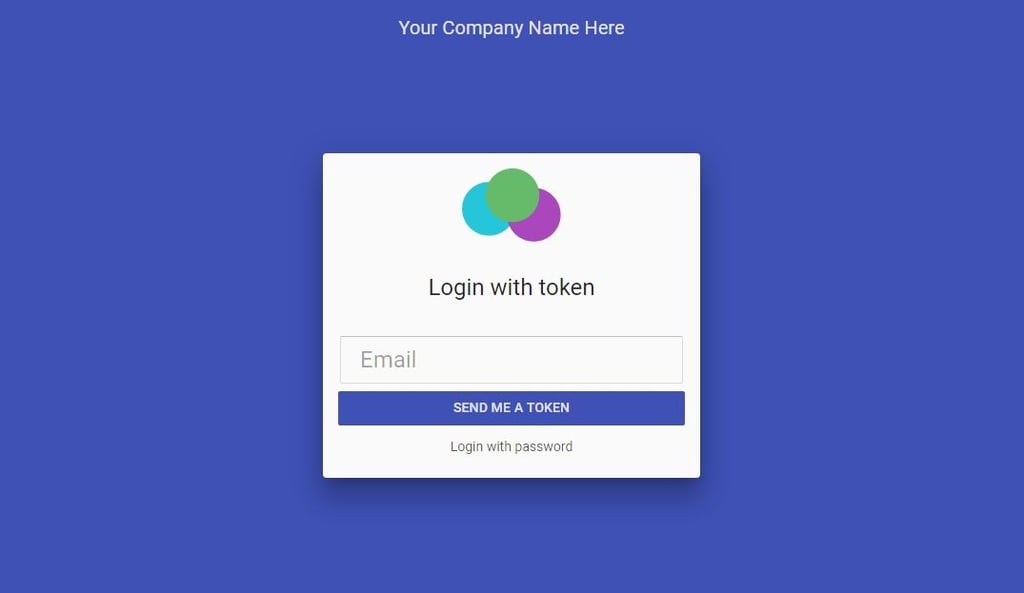 #Brand it yours
Brand DD Portal with your name, logo and colors to stand out from the crowd.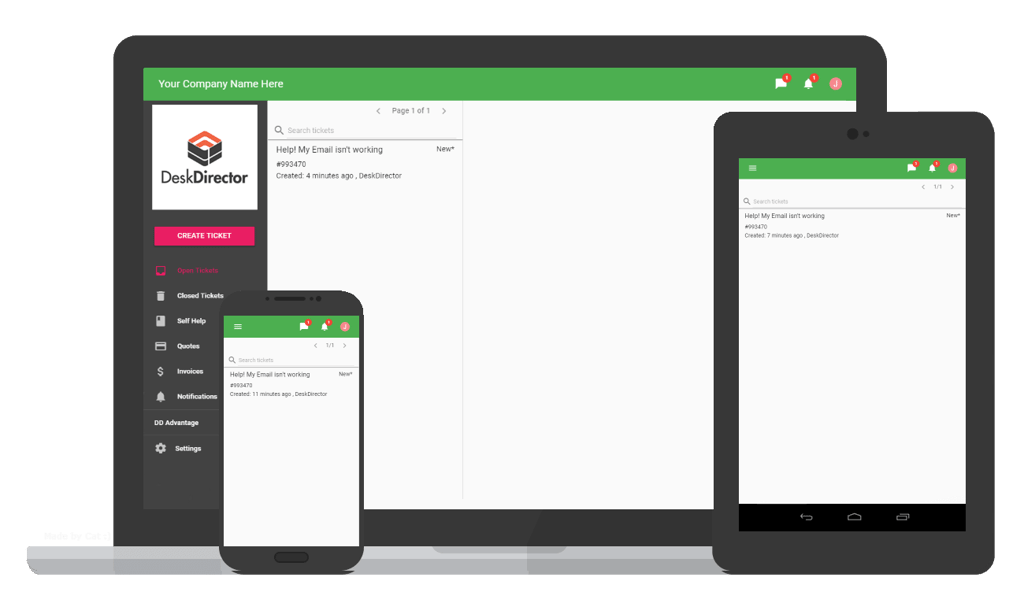 #Creating tickets
Easy ticket creation requires a minimum effort from your clients, with maximum efficiency for you.

Your clients can create tickets with request types, simple input or forms. You will s

ave time and get accurate information upfront.

Talk to your clients in a

familiar, messaging - like interface. Customers loyalty and satisfaction guaranteed!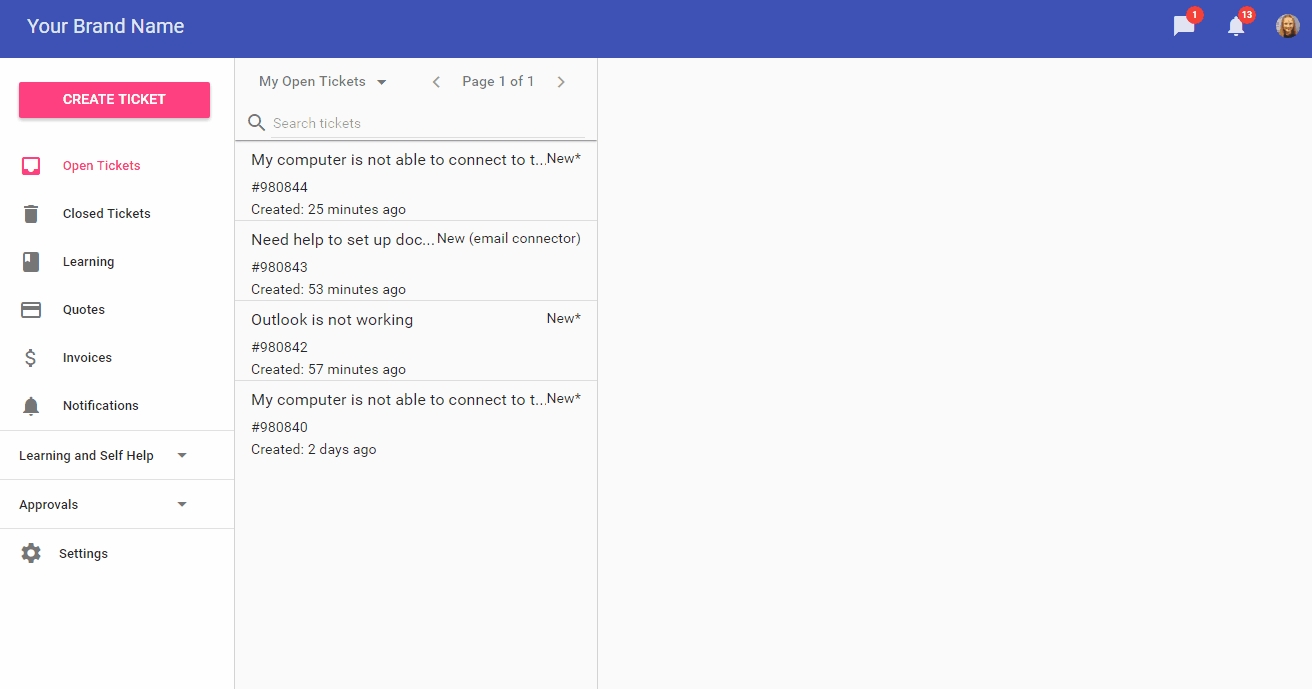 #Custom Forms
Back and forth of email communication can be ineffective and time-consuming. It can take days and many attempts to get the right information from the user. With customized Forms you collect all the necessary information needed by asking right questions up front.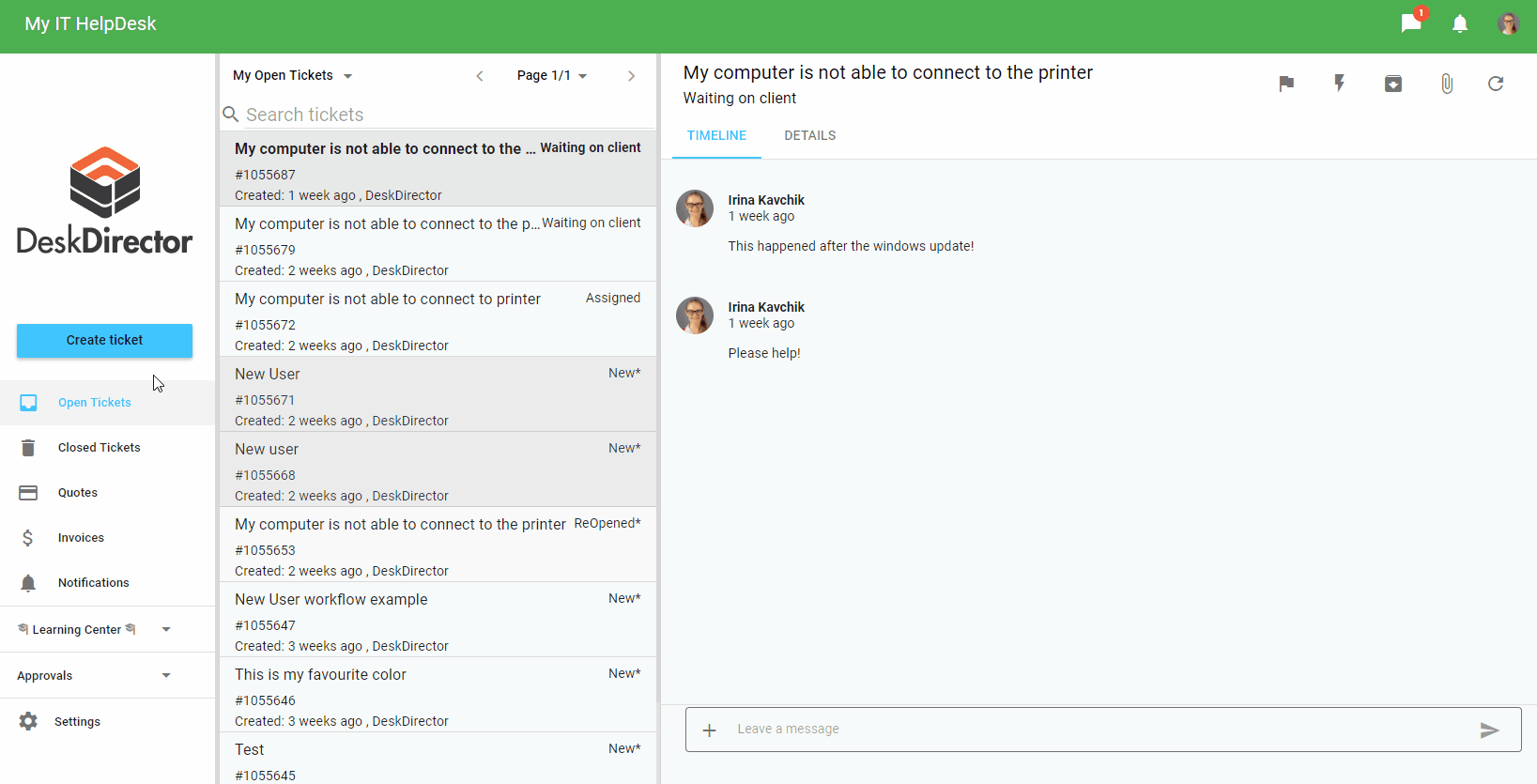 #Chat
Sometimes a quick answer can save hours. DD Chat allows both the tech and end user to fire up a chat about a ticket and get straight to the matter. Every short chat is an expensive phone call avoided.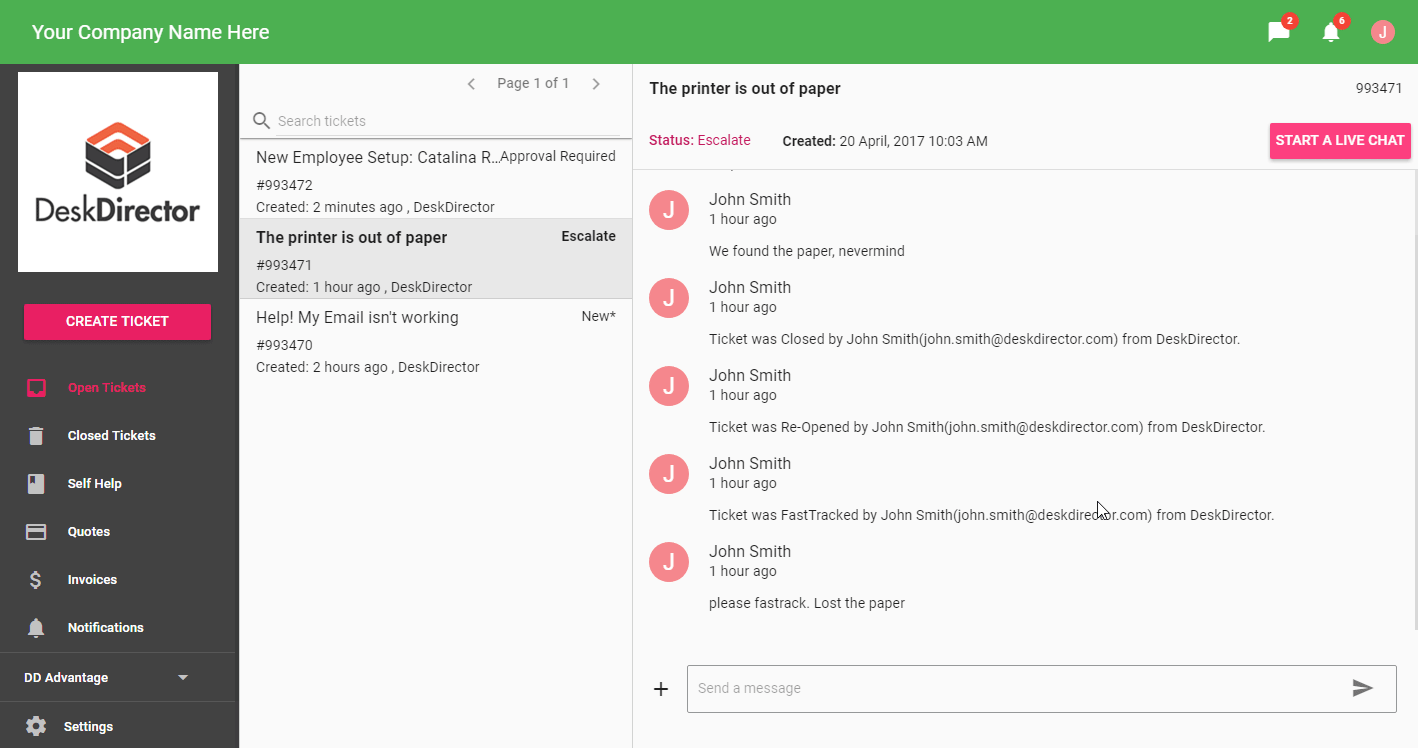 #Invoices and Quotes
We don't support native Autotask invoice or quote systems. However, you can use ConnectBooster and WisePay integrations for Autotask invoices. And QuoteWerks integration for Quotes.
#Add Personalization
Avatars personalize your client's experience. They know a real person is talking to them and working on their issue.
Increase customer satisfaction by having a human interaction, working together to solve your client's problems.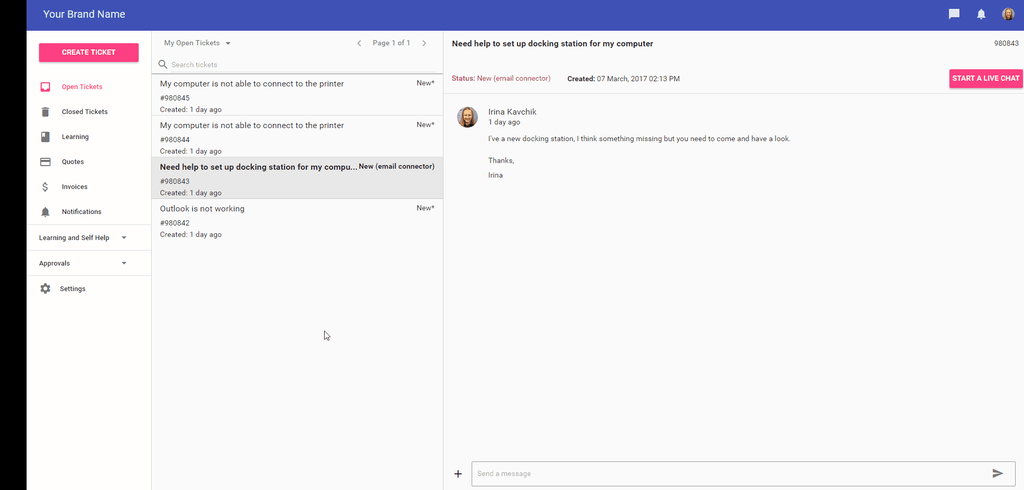 #Notification system
DD Portal's smart notification system notifies your clients with ticket updates, company wide issues and announcements. Now everyone can be in the loop when things go wrong and be told when you've saved the day.
#Approval Process
DD Portal's flexible approval engine allows your clients to approve work before it is performed. They may want to approve everything or just certain types of requests.
#Self-service, training & more
Your customers can access personalized content via the versatile Knowledge Base. You can now offer them quick access to documentation, videos and much more.
Free demo version is available to try now: