What is ITSM? The Essential Guide to Choosing and Using the Right ITSM Software
One of the most flexible tools in the business tech arsenal is properly-implemented ITSM software. With the right ITSM software, you can create a seamless workflow, automate processes, maximize flexibility, and save money, all resulting in higher margins.
Everything that goes into IT management falls under ITSM: from designing, creating and implementing technology to maintaining and providing support for that tech. So, enabling ITSM with the right tools is critical to keep a business on the right track. 
Enter ITSM software, which can manage all these processes and enforce best practices for you. With it, your team can manage devices, networks, infrastructure, and any other IT service, all with one solution.  
This definitive guide will tell you everything you need to know about ITSM, including how to choose the right software for your business.   Keep scrolling to learn how ITSM innovations can boost your business!
What is IT Service Management (ITSM)?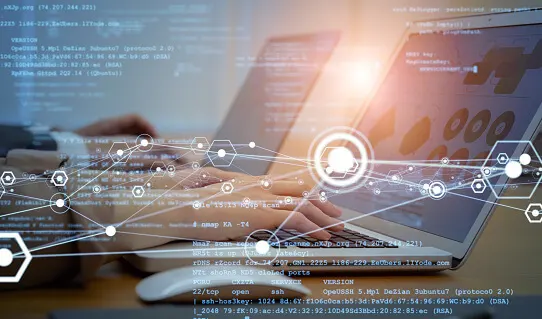 First of all, what does ITSM stand for? IT Service Management, commonly called ITSM, is the umbrella term for everything that an IT team does. The road between IT and the consumer has many stops along the way, including the design, creation, implementation, operation, control, and support of relevant technology services—and all of that is ITSM.  
Whether you're on an IT team or use the services of one, you know that IT is invaluable. From the actual hardware you use to the software and apps that are essential for your day-to-day functioning, technology is everywhere in a workplace, and ITSM refers to how that all gets managed. To fully understand what ITSM means, it's important to understand its facets and complementary frameworks, including IT service automation, ITOM, and ITBM. 
What is IT Service Automation?
IT service automation takes IT actions and operations and automates them, effectively streamlining service processes. A key way of optimizing IT for the end-user is to have systematic automation that will autonomously assign tasks and complete actions, making it easier, faster and more efficient for IT to offer users good and consistent service and support.  IT process automation is more software-driven than typical ITSM, but the two frameworks can combine to create a seamless and harmonious method of managing IT. 
What is ITOM?
IT operations management (ITOM) deals with the administration and application of all technology within an organization. While ITSM focuses on the delivery of services to the consumer, ITOM is more concerned with the internal aspects of IT and its below-surface infrastructure. Again, ITSM and ITOM work best when they work together, ensuring the proper management of both inner- and outer-facing IT operations.  
What is ITBM?
IT business management (ITBM) is another piece of the IT puzzle. It refers to how wider business operations can be handled through IT. In other words, well-done ITBM controls business information through an IT lens and helps organizations manage their workflow and tools, all while paying attention to greater business goals. 
While ITSM is about delivering services to the customer, IT service automation and ITOM are concerned with the internal IT infrastructure of an organization, and ITBM deals with how IT can be used in a wider context to further a business's strategies and goals. All of these can work together to keep a company cohesive and efficient from every angle.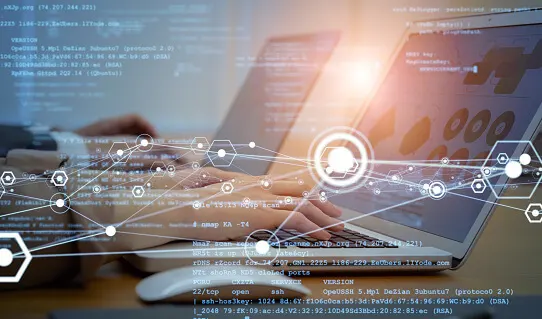 ITIL: What Is It and How Does it Relate to ITSM? 
One widely-used framework of ITSM is the Information Technology Infrastructure Library (ITIL). ITIL provides best practices for implementing ITSM by establishing foundational procedures and checklists that allow a business to work towards better strategies and delivery of services. A person can sit for an examination and become certified in ITIL, showcasing that they are educated in best practices and have a comprehensive understanding of IT and how to best manage it. 
There are 34 ITIL guiding principles that fully take into account every part of an organization to meet its needs and improve operations and services. Some of the most important principles are highlighted here: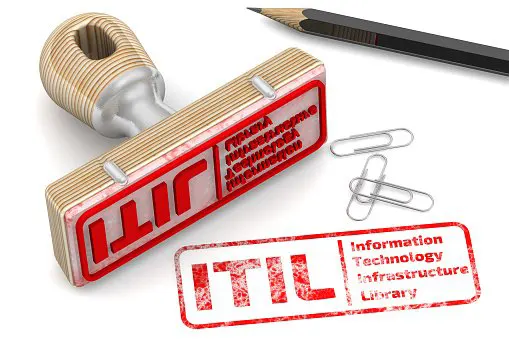 Service Request Management: This principle includes user inquiries related to any sort of technology, from password resets to hardware. When user initiates a request for anything new, that is a service request, and they are managed through service fulfillment. 
Knowledge Management: Properly-maintained and disseminated knowledge and information are critical for a business, and the purpose of knowledge management is to make the usage of these convenient and efficient. The more data created, the more knowledge can be gained and improvements made based on said knowledge. 
 Service Catalog Management: When you read a store's full catalogue, you're exposed to all of their goods and services and can make a purchase accordingly. The principle of service catalog management guarantees a centralized location where all services offered by a company are listed and described, and this singular source of information is readily available to those who are authorized to use it. 
 IT Asset Management: An IT asset is the physical technology used to deliver IT services, such as a computer. Asset management deals with making sure that these assets deliver maximum cost-effective value, and that they are properly obtained, maintained, tracked, and retired once they are no longer usable. 
 Incident Management: When most people think about IT, they're often thinking of incident management. This crucial ITIL principle concerns the resolution of issues that cause IT services to fail to work the way they should. Managing said incidents with ITSM ticketing tools, in logged and procedural ways, means resolving them while protecting the business from being negatively impacted by the problems and delays. 
 Problem Management: A problem is considered the underlying cause of an incident; in some ways, problem management is like preventative maintenance to avoid the necessity of incident management. This principle advises that by identifying the causes of a problem, one can reduce the likelihood that those problems continue and negatively affect an organization.  
 Change Management: Businesses naturally deal with a lot of change and transition, and managing that change in a suitable way can secure a seamless evolution. Creating a culture for adaptation and success, and attending to all who are affected by a change, from the consumer to employees at every level, are fundaments of this managerial principle. 
 Service Desk: Another principle that many think of when they consider IT is the service desk. The service desk is a centralized location that can be contacted if there are issues and disruptions of tech services. By setting clear and prioritized channels for users to submit queries and requests, these problems can be resolved quickly and successfully. 
 Service Level Management: Managing service level means establishing clear targets for services and collecting data to see if agreed-upon metrics are being met. This principle also highlights the importance of visibility in a business and within IT. With end-to-end visibility, services can be monitored, managed, and utilized to best work towards a common objective. 
 The ITIL approach to ITSM provides thoughtful guidance on how to implement best practices across the board. These ITSM processes are the way to make sure IT is tightly aligned with business in all ways. Using ITSM software that empowers your team to seamlessly implement and follow these practices will help your team keep ITSM in top shape.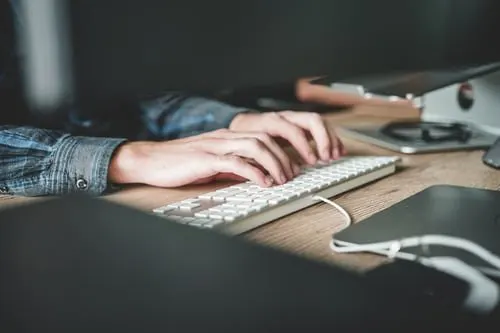 The right ITSM software provides a centralized platform that can accommodate and handle IT needs. The software can regulate the delivery of IT services within a company by carrying out IT workflow automation, IT process automation, and setting approval and request precedents. Among other things, ITSM software can:  
Automate processes and operations 

Manage support requests 

Provide users with timely information 

Keep users updated on their ticket status
Who Uses ITSM Software, and How?
A notable feature of ITSM tools is that they are not just for the internal IT team. Anybody can use the software, from human resources to customer service, to drive productivity and make communication with the end-user simple and clear.  
A business can use ITSM software to automate processes, allowing the software itself to automatically execute tedious tasks, enabling IT to focus its energies on high-priority tasks. ITSM tools can also automate workflows and approvals so that human error does not have to delay the resolution of issues. 
A smaller business that handles all of its own customer service might use ITSM software to act as its help desk, providing a client portal with communication features and ticket submission and tracking. 
ITSM software can be beneficial to many departments in a business of any size, and can be used in a multitude of ways to apply ITIL principles to a business's ITSM.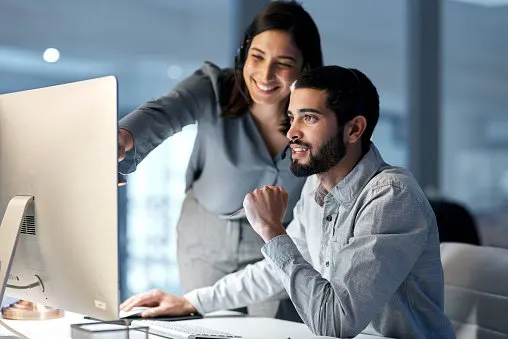 What Are Key Features of ITSM Software? 
Different ITSM software might provide different services, but most share some key features that are intended to boost efficiency across departments.  So, what are some ITSM tools? Let's take a look.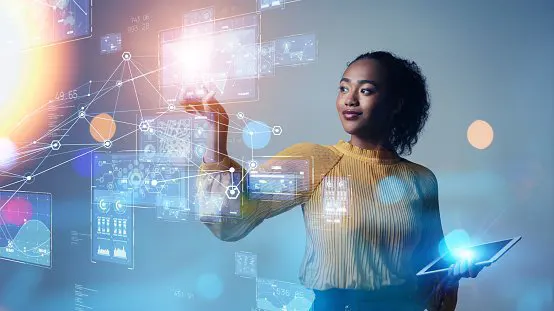 IT Automation:
A main hallmark of ITSM software, IT automation tools can facilitate IT workflow automation and IT process automation. When a customer submits a ticket, there is often a quick fix for the issue. For example, when IT has to spend time requesting approval, it can cause unnecessary delays. ITSM software can automate those approvals to keep tickets moving along efficiently.  
Automation can also route new tickets to the right techs in a timely manner, and even prompt techs or the ticket-submitter when action is needed, ensuring that no tickets get left behind or forgotten.
Another use of IT automation can be to provide self-service answers to users who submit simple requests. With the elimination of lower-level tasks and tickets through automation, IT can focus on more urgent tickets, keeping consumers happy and work flowing to the correct places. 
In general, IT automation manages business processes and operations in a comprehensive, clear way that drives productivity and makes things simpler. 
Service Portals:
Some ITSM programs include a service portal for customers to use to communicate and make inquiries to an IT team. The days of having a service call with minimal fundamental information are over. With an ITSM service portal, users can fill out relevant information before contacting IT, allowing them to resolve the issue themselves, or communicate with someone who can contextualize the problem and help accordingly. 
Customers can still have that personal service experience while minimizing the hassle for themselves and the teams helping them. Users can provide feedback and suggest changes easily through a service portal, and teams can implement those changes. 
Data Analytics:
Along with automation comes the ability of ITSM software to collect data and make changes accordingly. Where should the IT team focus their energies? What areas require more help? What tickets are frequently submitted? Where are tickets getting stuck in the queue? By collecting data based on how users interact with the software, the capacity to make changes and adapt based on new information greatly increases, allowing business to anticipate problems, evolve, and thrive. 
Why is ITSM Software Beneficial?
In the IT realm, a lot of time is spent waiting for approvals and for tickets to move through the system. ITSM software automates that and much more, ensuring that high-priority tickets are given the attention they need to be resolved quickly. The return-on-investment of cost per ticket will only increase as employees are able to focus energies away from time-consuming tasks. 
Saves Money: 
Technical issues and outages can be money pits, but with ITSM software constantly working, IT can solve issues quickly and avoid negative losses. Standard Operating Procedures and checklists for preventative maintenance provided by the software tackle problems before they even happen, minimizing costly incidents. Additionally, with so many necessities consolidated into one software, businesses can stop spending money on other apps and services because now, it's all in one convenient SOP management tool. 
Maximizes Flexibility and Scalability: 
With a centralized platform that can remotely take care of IT tasks and helpful communication tools, ITSM software allows for the kind of flexibility necessary in an era where things are constantly changing. Whether in an office or working from home, ITSM software keeps things running, making it easier to adapt and scale up. 
Conclusion
With technology at the forefront of business operations, adept management of IT service is critical. ITSM software can flexibly increase productivity, benefit customers, save money, streamline processes, and positively enhance the general management of IT services.  
The right ITSM software will be adaptive, secure, personal, and elevate a business to new heights. 
Ready to reap the benefits of ITSM software? Try DeskDirector! 
4X
Faster Ticket Resolution