The role of the Chief Information Officer (CIO) is rapidly changing. A study done by IBM suggests that in the last few years, the CIO has emerged as a strategy leader that can drive digital transformation and wider business change.
But that wasn't always the CIO's role, and it won't always be.
The CIO's job description has had many iterations, and before understanding what the future of the role will look like, it's important to look at how CIOs have evolved since their emergence.
Keep reading for a brief history of the CIO and discover how this ever-changing role can have a major impact on business success.
1980S: THE EMERGENCE OF THE CIO ROLE
In the 1980s, technology wasn't essential to the workplace, yet companies began integrating computer technologies into their offices as there was little doubt that the future was digital. The first professionals hired to fill these digital roles were often called "IT managers," and they required a high level of technical skills, but not much experience in business management.
As technology developed, however, so did the job. The role of CIO quickly expanded and eventually included a variety of tasks - overseeing programming, technological development and innovation, and the management of IT infrastructure.
1990s & 2000s: The Transformation of Technology & the CIO
By the 1990s, CIOs had further expanded their roles. As the new millennium approached, it became apparent that technology was so integral to any business model, that CIOs soon needed business expertise in addition to IT prowess to do their jobs properly. CIOs became critical members of any team since they were the ones who managed how information was be organized, shared, stored, and used in day-to-day operations.
In the 2000s, the role became even more crucial. A CIO's efficacy was often a critical factor in determining a company's success and future. By this time, CIOs were often responsible for synergy, innovation, and some business strategy of an organization.
THE FUTURE OF THE CIO'S ROLE
It should come as no surprise that the role of CIO has become so essential. According to a Forbes CIO Transformation Survey conducted in 2016, four categories of prototypical CIOs have emerged over the years. They are:
Transformers,

who, using innovation, lead the organization's digital efforts

Advocates,

who promote digital concepts and experiment

Servicers,

who provide guidance and support but do not oversee transformative projects

Plumbers,

who, true to their name, keep the IT systems running smoothly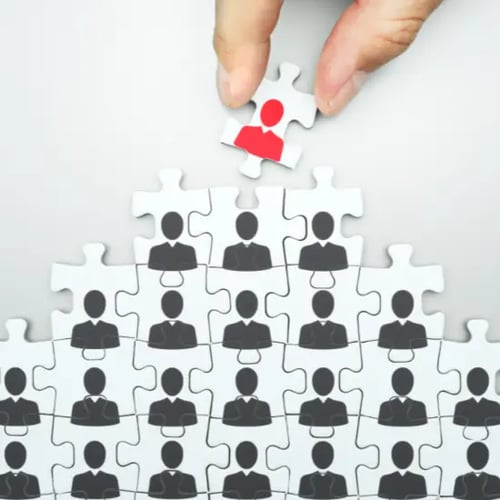 Today, CIO duties might include any of the following:
managing IT networks and competencies

overseeing

digital transformations,

developing and analyzing IT operations and budgets

supervising digital security

identifying opportunities for technological development

conceptualizing IT design

directing the development and management of IT systems and

IT automation

strategizing IT initiatives and innovation

developing business strategies based on IT planning.
The COVID-19 pandemic has also had a major impact on the role of the CIO, as organizations have increasingly had to rely on online commerce and interface due to lockdowns, quarantines, and general pandemic restrictions.
CIOs have always steadily changed, but in the last few years of digital transformation, the CIO is more important than ever before in helping integrate IT into the entire business model.
The Future of the CIO
Even with all these changes, the role of CIO is poised to undergo a major transformation going forward. The reason for this is simple: without technology, the vast majority of companies would no longer be able to function, and certainly, none would be able to grow.
In the future, CIOs will be instrumental in helping businesses reach their goals of growth and development. Much as they did in the 1990s, the business acumen of CIOs will become a critical component of an organization's potential and ultimate success.
In the aftermath of the pandemic, companies have become completely reliant on online infrastructure as workforces shifted to online-only and hybrid models - changes that we now see will not reverse, even as the COVID era fades into history.
That means that technologies like powerful ITSM software, user-friendly service portals, and productivity-boosting IT automation that support the online, cloud-based models are more important than ever for CIOs.
It stands to reason that as current trends continue, connectivity and the smooth operations of digital technologies will be central to any business model. CIOs will be full leaders in any organization, exhibiting the flexibility, creativity and innovative spirit that have come to characterize the digital age.
If you'd like to take your teams and your business further as the digital transformation continues, sign up to try DeskDirector.