Choosing DeskDirector as your main weapon of mass customer success can become even more powerful, you just need to ensure your clients will always find a way to land there.
Your Website is your company's main entrance door
That's where people tend to go back to whenever they get lost. Having a direct link to your portal right in your website's homepage might just be what you need to help your customers back to the right track.
Make sure you have a clear, strong Call To Action that's visible at a glance, whether you call it Support Portal or Contact Support or Help Desk - that's up to you and it should be consistent with your company's narrative.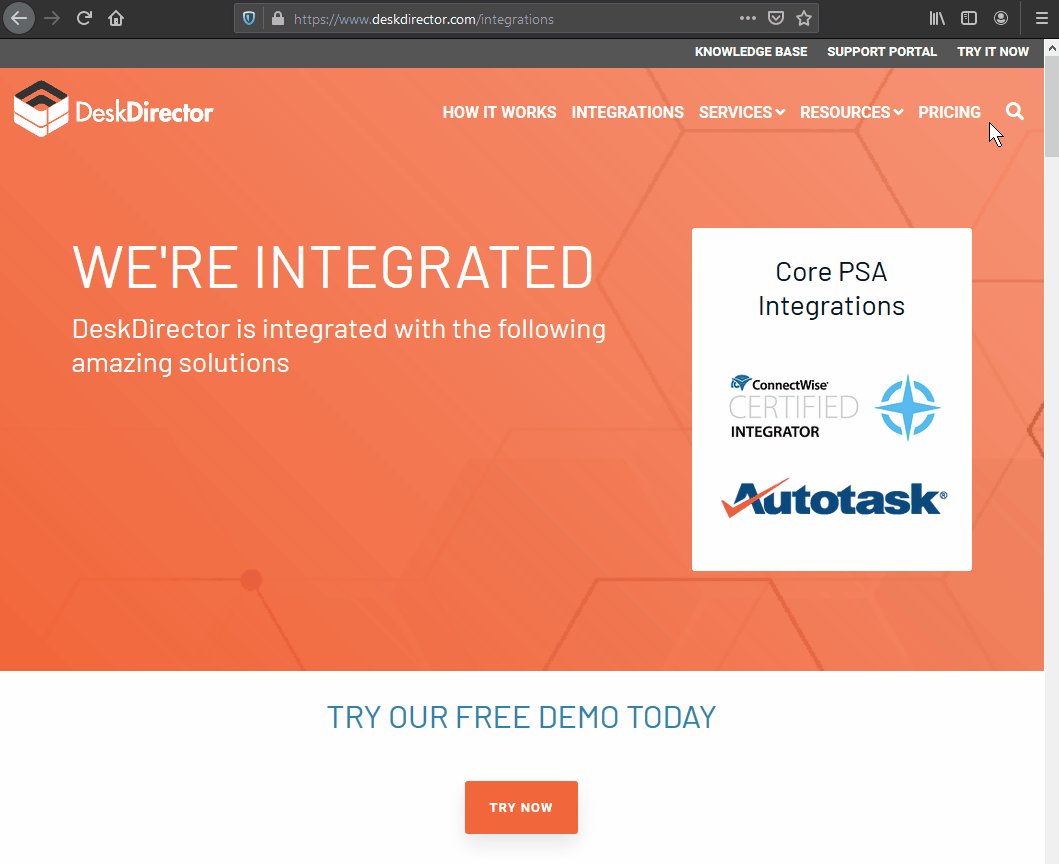 all roads lead to rome
Make sure yours all lead back to your portal. You've invested time and resources setting it up, customizing it to reflect your brand, populating it with the right service catalog and designing dynamic forms that ask the right questions.
After you've added your support button to your website, add it to all communications that go to your clients too. It's especially important during the rollout phase with new and existing clients.
Another great way to ensure you always send your clients back to the portal is to add the same CTA to all communication, whether it's automated emails (through your PSA or through DeskDirector) or manual.
That's it for now folks! Until next time.