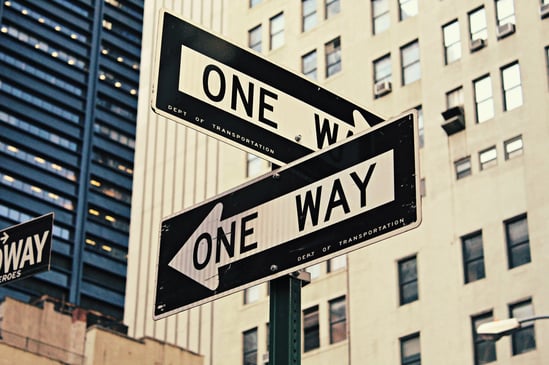 Choosing software for your company is a weighty decision that will have lasting impacts on employee satisfaction, business performance, and even your revenue. The goal is to choose a solution that proves its ROI and improves overall business outcomes.
ITSM tools serve a range of critical business needs within one solution. Read on to learn the 5 key factors you should consider when exploring your ITSM software options
Will ITSM Tools Boost Productivity?
According to research conducted at the University of California, Irvine, the average employee is interrupted every three minutes and five seconds. And tech outages or system downtime can cause serious interruption and exacerbate the already prevalent productivity problem. In fact, 21% of SMBs have stated that decreased employee productivity was the most significant risk in downtime. Software failure (52%) and hardware failure (38%) are some of the most common causes of business downtime.
ITSM tools can help reduce productivity disruptions. If your internal IT team can quickly solve technical problems or other malfunctions, they can get employees back to work faster. The type of ITSM software most likely to support higher productivity levels will have IT automation included. Automated workflows will accelerate tickets through the queue and lead to faster resolutions, so your teams can get their systems back up and running in as little time as possible. Additionally, if the software comes with a triage function, your IT team will see high-priority tickets at the top of the queue, like system outages or cybersecurity leaks. This way, they can tackle the most urgent requests first and keep things moving.
Will It Reduce Employee Turnover?
Reducing employee churn is critical to overall business success. If workers aren't happy, they will inevitably leave. So how can you increase employee satisfaction and improve your overall business outcomes?
The reason for high turnover often lies in a lack of employee learning and career development opportunities. 21% of employees cite inadequate career development as their reason for quitting. And according to Business Insider, that number is higher –– 33% of employees quit their jobs because they are unable to pick up new skills from it, making lack of career growth among the top reasons for resigning.
To promote professional development, you will need software that offers online access to OTJ training, education, and skill-building. An LMS (learning management system) can provide a library of courses, but certain ITSM software platforms also offer learning hubs, in which your employees can access content and training materials that help boost their growth. Additionally, ITSM technology encourages training standardization; some ITSM tools allow you to embed instructional SOPs within tickets to ensure each employee is learning optimally.
Can It Enhance The Customer Experience?
Many companies use ITSM technology to support their customer service efforts. And it's more important than ever to foster positive customer experiences as your business scales. Customer experience is often the competitive differentiator in the market, and once you've won that customer, you need to keep them around to maintain high revenue retention.
ITSM tools make the support experience quick and easy for your clients. Quality support reps backed by the right solution help you stand out and win loyalty. Look for a platform with an intuitive customer portal, live chat, and self-service options, like a knowledge base. Additionally, any ITSM software that provides automated notifications and ticket status updates will help create more frictionless customer service experiences.
Is It Possible To Centralize Tools That Serve Multiple Teams?
Your ITSM technology isn't just for your customer support team or IT department. The right solution can be used across your entire company to serve various functions.
The automated ticketing system, approvals, and workflows are practical tools that can be used for project management, problem-solving, and task completion by virtually every employee. Plus, some ITSM platforms allow you to create ticket groups with independent service catalogs, which means different teams, locations, or management levels can work in their own private setting. The universality of the platform means you don't have to spend more on siloed, piecemeal solutions that could all exist within one hub.
Will Your ITSM Software Save Costs and Drive Expansion Revenue?
Now, we bring it all together with the bottom line –– will an ITSM software that contains all the tools we've described prove ROI and drive revenue? If we think about some of the benefits discussed previously, we can see precisely how an ITSM platform could help accomplish these goals.
Boost Productivity: When tools and systems run smoothly, productivity spikes, and your teams get more done.

ITSM technology

allows IT teams to reduce downtime or quickly resolve software hiccups to improve overall office productivity. This reduces potential business disruption and downtime costs that can grow exponentially expensive and lead to lost revenue or wasted resources.

Reduce Employee Turnover: With helpful learning features and accessible workflows for standardized training, your employees will be able to enhance their skills and grow their careers. As a result, you will save on hiring costs and keep more money in the business.

Save Costs by Consolidating Tools:

ITSM software

operates flexibly with a suite of tools that can serve multiple departments and in various capacities. You'll reduce software clutter and save on costs by using one solution to accomplish many different functions across your organization.

Increase Customer Retention and Expand Revenue: Your

ITSM tools

can serve customers more efficiently and work toward creating positive experiences. And those customer relationships open the door to expansion revenue –– satisfied customers are

more likely to upgrade

or add services and are less likely to cancel.



Learn How to Compare ITSM Tools and How to Use Them

ITSM technology empowers your teams and improves business performance. If you're curious about how ITSM software can help save costs and expand your business, try DeskDirector for free to see for yourself.