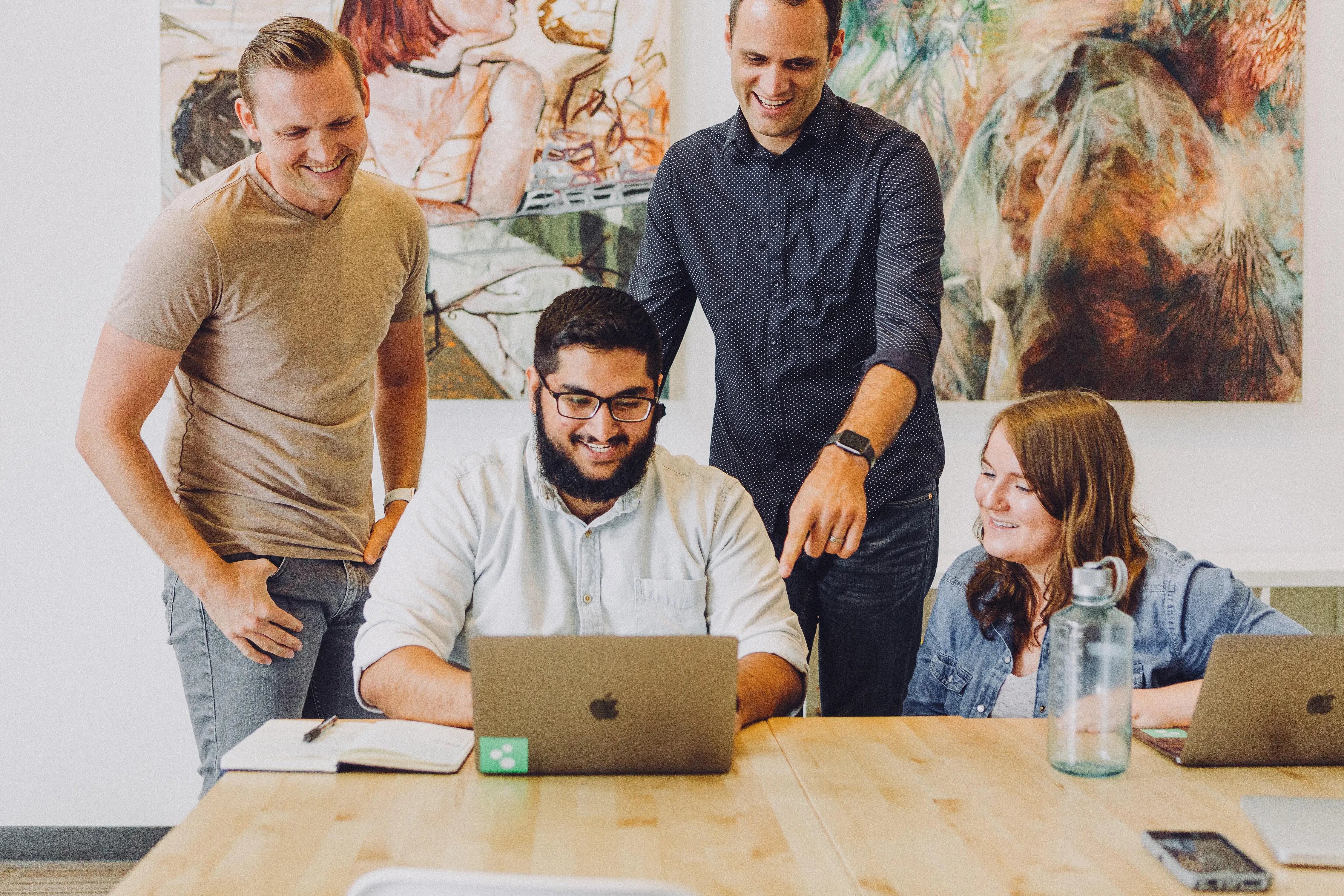 The new year has arrived, which means you're probably forming new business goals. To achieve your top objectives, you'll need the right assets. ITSM software delivers flexible tools and leading-edge tech to help you conquer your priority targets. But don't take our word for it –– read on for some of the most impressive ITSM success stories to inspire you for the road ahead.
ITSM

Simplified Ticket Process and Accelerated New Client Onboarding
Who: Forward Edge, an education-focused technology services provider, with their target markets being K-12 and Higher Education.
The Challenge: Forward Edge needed an ITSM helpdesk solution that would better fit their clients' needs. They built their own helpdesk system that they relied on for a while, but the technicians had a hard time using it for two reasons:
The helpdesk itself was convoluted and clunky, making it difficult to use.

The solution's capabilities were too simple and didn't address all client needs.
They had started to research ITSM software when the pandemic hit. After that, the need intensified even more to ensure that their remote ITSM was running as smoothly as possible.
How ITSM Software Saved the Day: Once Forward Edge found their perfect ITSM solution, they noticed improvements right away. Primarily, the platform was easy to use and didn't require hosting or massive internal work to build.
Onboarding for new Foward Edge clients has become much faster with ITSM technology, taking approximately five minutes. Their education clients have shared great feedback about the easy-to-use service portal. Based on the education clients' experiences, Forward Edge is now planning to deploy the same ITSM process to the MSP side of their business.
Finally, their ITSM tools have served them so well that they also use their tickets in a project management and task completion capacity.
ITSM Boosts Productivity and Connects an International Company
Who: Experian, an international consumer reporting company that helps users improve their credit.
The Challenge: IT is a critical foundation for Experian's operations. However, since Experian is a large, multinational business, they struggled with disparate, outdated legacy IT platforms and rising costs to maintain an inadequate infrastructure. Their IT service delivery needed an upgrade, fast.
How ITSM Software Saved the Day: Quality ITSM technology can create alignment, improve operational efficiency, and enhance the employee experience. When Experian moved to a modern system, they were able to accomplish more.
Firstly, they connected the disjointed tools and systems across their global company and ditched the legacy systems –– and then they used ITSM tools to answer service requests, solve cases, and handle HR services.
Not only were they able to serve multiple teams with ITSM and centralize their data and tools, but they also saw significant productivity gains because of the automated workflows. For example, they reported that time spent resolving incidents decreased by 50%. They also have precise, centralized data and reporting to analyze performance, usage, and other vital metrics.
ITSM Helps Complete Digital Transformation and Save Costs
Who: Zurich Airport (ZRH), the largest international airport in Switzerland.
The Challenge: Since ZRH operates as a bustling global travel hub, it must work with various departments, partners, and customers. They coordinate everything from luggage handling, to ground transportation, to duty-free shops, maintenance, security, and more.
All these moving parts generate the demand for a robust IT infrastructure that can help resolve issues quickly and cohesively. However, the system they were using was outdated, which failed to keep up with cases in real-time, and required extra manual input. Additionally, they couldn't integrate their solution with other essential tools, so considerable information and efficiency gaps disrupted operations.
How ITSM Software Saved the Day: By integrating ITSM software into their systems, they could automate tickets and stay updated on progress from end to end. The IT automation allowed them to trigger pre-built workflows that reduced MTTR (Mean Time to Repair) and other critical KPIs across the airport. Additionally, the unifying digital solution allowed standardized IT processes and higher transparency for the entire organization.
These digital improvements modernized ZRH systems and reduced operational costs. In the near future, they plan to do even more with ITSM technology, including expanding their knowledge library and compiling detailed reporting and analytics.
ITSM

Streamlines Collaboration and Sharpens Visibility
Who: Canva, the intuitive and accessible graphic design platform with millions of users worldwide.
The Challenge: Canva scaled rapidly as a business, which came with growing pains. As their internal and external operations grew, they began losing visibility in their workflows and lagged behind the demand. They needed a better way to handle internal recruitment workflow, inventory management, and internal service requests.
How ITSM Software Saved the Day: Canva decided to centralize all these essential tasks within one ITSM solution. When they did, they experienced a transformation of their entire internal process.
Firstly, their ITSM platform vastly improved communication by eliminating messaging silos and keeping ticket conversations solely within the software. Secondly, they improved their HR workflows and protected employee and company privacy by setting secure access and permissions.
The Canva engineering team also operated their sprints through the ITSM workflows, which have become even more necessary during the global pandemic as employees and teams are spread along many different locations. The workflows and IT automation also reduce employee hours. Jeff Lai, the leader of the Internal Infrastructure team, estimates that his department alone saves 150 hours per month thanks to the automation functions.
Feeling inspired? Discover how you can create your own success story with ITSM technology. Request a demo of DeskDirector to see the power of ITSM for yourself.