Customer experience includes anything that can leave an impression on a customer – support interactions, your website, and account management, etc. Most of the interactions that shape the customer experience for your MSP practice happen at the help-desk level with your IT help-desk ticketing system.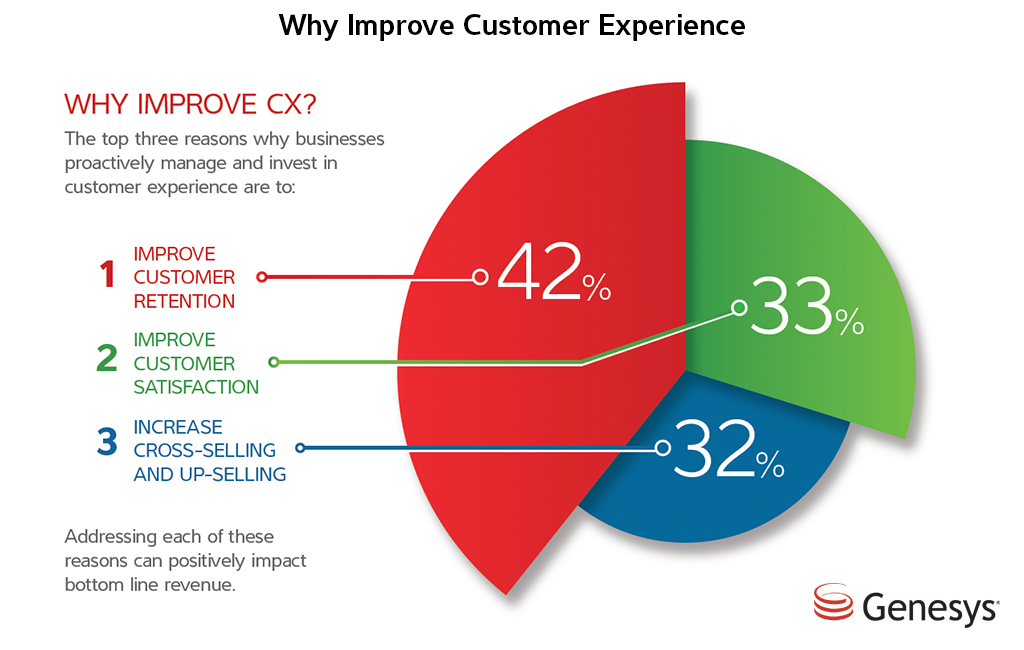 According to Zendesk, customer service directly impacts long-term revenue. 66% of B2B customers stopped buying from a brand after a bad customer service interaction and 62% of B2B customers purchased more after a good customer service experience.

Picture source: Zendesk
A great customer experience is expensive and often hard to achieve. Gartner says,
"Customer service and support leaders must build modern strategies and invest in a range of evolving technologies to continue to deliver tailored, high-quality service experiences when and where customers need them, without breaking the bank to do so. Instead of struggling to delight customers,

create low-effort customer service experiences

."
You could hire and train more techs, outsource support, or empower your current techs with customer service tools to be more effective. Empowering your techs with the right service tools along with your IT help-desk ticketing system would make them more effective and efficient.
How does a customer portal help with customer experience?
Reduces customer effort
Customers don't need to repeat themselves. With the help of forms, customers can describe the problem in few clicks and check on ticket progress all in one place. The golden ticket to customer loyalty is reducing customer effort.
Here, it says that 56% of customers reported having to re-explain their issue at least once over the course of a service interaction.
Empowers self-service
Customers often want to do things themselves. In fact, customer service interactions are 4 times more likely to lead to disloyalty than loyalty. 57.7% of customers seeking support have tried to find a solution before contacting you while 34% are on your website when they call you.
Gives multiple support options
28% customers say that having multiple support channels is a good experience, while 27% say that not being able to contact support using their preferred method results in a bad experience. Though most MSPs provide email and phone support options, having a desktop and mobile-friendly portal would certainly elevate the experience.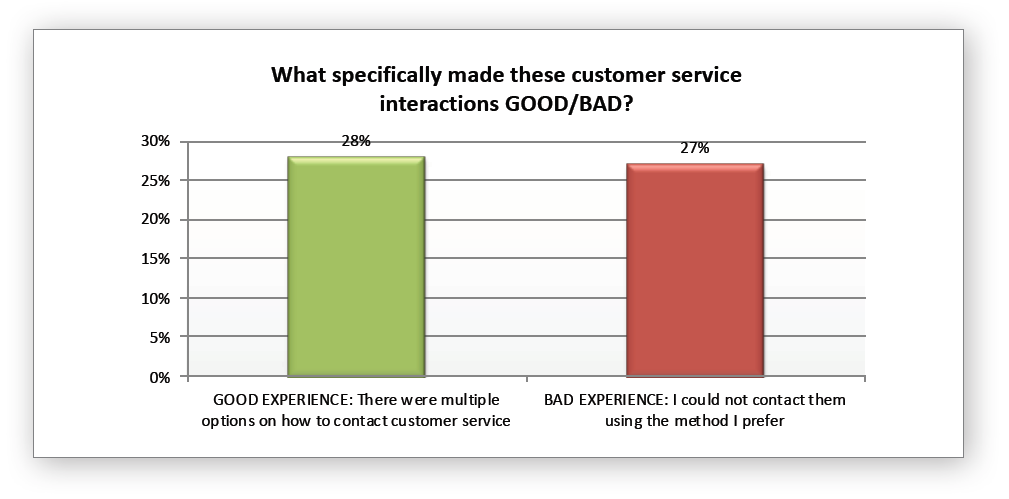 Picture source: Zendesk
Manage customer expectations
65% customers expect customer service interactions to be faster than 5 years ago. You can automate responses and deliver quick solutions using macros to meet these expectations. It's a win-win: Your customers will think the service you provide is quick, and your techs won't have to put in any additional effort.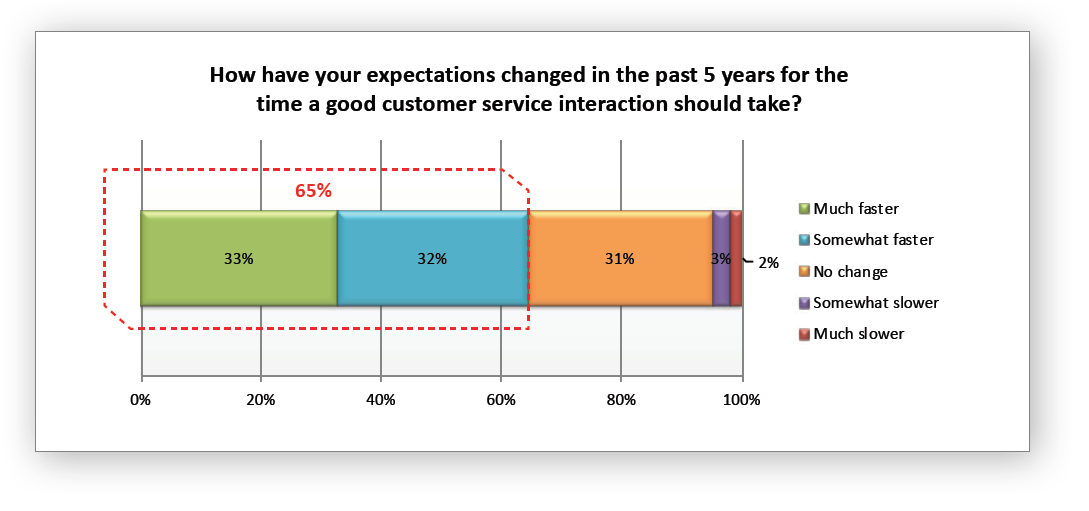 Picture source: Zendesk
Differentiates you from competitors
According to Deloitte, 62% of companies view customer experience delivered by contact centers as a competitive differentiator.
A customer portal would help you stand out in the crowded MSP industry, which historically only delivers support via email and phone. Meeting customer expectations will increase customer loyalty and retention—boosting revenue earnings and helping you win new business. Your IT help-desk ticketing system is a powerful tool to manage your MSP practice, however, a customer experience tool like DeskDirector can help your team painlessly deliver a smooth customer experience.
To learn more about how a customer experience tool can benefit your bottom line, click here.