Customer Experience includes anything that can leave an impression on a customer. As an MSP, most of the interactions that shape the experience for your customers happen at the helpdesk level with your IT helpdesk ticketing system.


A great customer experience is often expensive and hard to achieve. Gartner says:

"Customer service and support leaders must build modern strategies and invest in a range of evolving technologies to continue to deliver tailored, high-quality service experience when and where customers need them, and without breaking the bank. Instead of struggling to delight customers, create low-effort customer service experiences."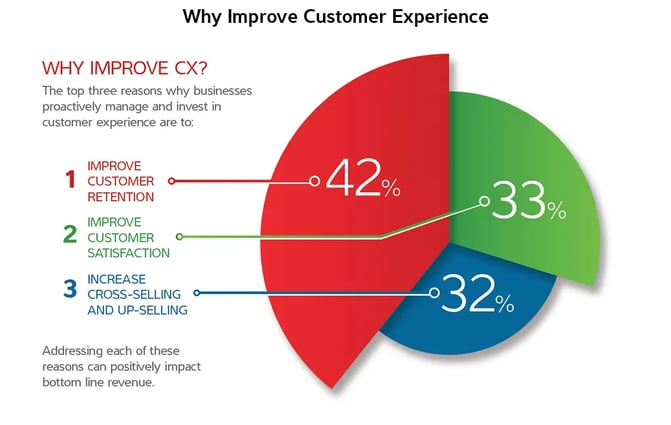 (Source: Gensys)

Arming your techs with the right service experience and automation tools is a crucial cog in your customer experience machine. It ensures you are providing the highest quality of service in the most efficient and cost-effective way possible.

So, how does focusing on Customer Experience help your MSP?
You can use it to differentiate yourself from your competitors and leverage what you offer to win new clients
Exceptional service increases the likelihood of customer retention and contract renewals
It helps generate positive word of mouth, one of the most effective channels of marketing for your business
Smooth and efficient customer interactions help you better manage and protect both your margins and the valuable time of your technicians


If you want to know more about how DeskDirector's suite of tools help MSPs across the globe provide a Best in Class experience to their customers, you can read about it here
.