Here's what Sprint #3 added to and improved in DeskDirector:
A better content publishing platform
Improved branding and theme capabilities
PSA configuration updates to reduce errors
Portal shortcuts
Let's dive into the details.
Portal
Shortcut to add a note in the Portal
The task of adding a note to a ticket should be as simple as possible. Users can now leverage the common keyboard shortcuts "Ctrl + Enter" & "Tab then Enter" to add notes.
Send your clients to the relevant Portal page
Deep linking is a valuable tool to keep users inside the Portal. You can send direct links inside emails taking users to specific DD Forms, Learning Items, Tickets and much more.
In the past, these have required that the user already be logged into the Portal or that you use the Global Magic Token system to automatically log the user in, but this comes with its own security issues.
Now, if a user is not logged in when clicking on a deep link, they will be taken to the log-in page and seamlessly directed back to their original destination upon entry. This makes content inside the Portal easily accessible, especially if you have Microsoft OAuth login configured.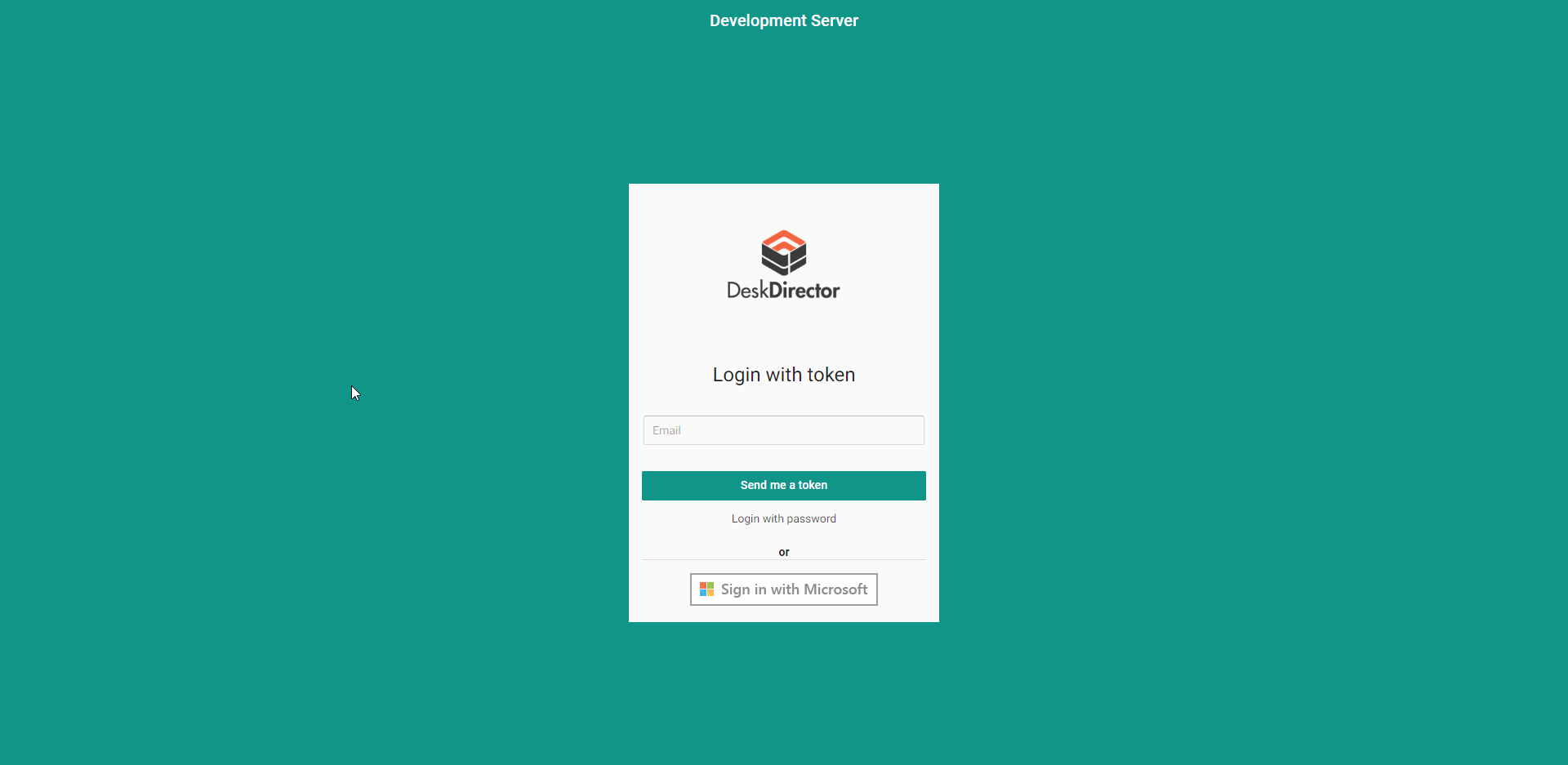 Admin Console
In case you missed the update, we have released a new UI for the admin console for easy set-up and a better user experience. Have a look!
Product Release: New Admin Console is out and about
Edit Notebooks within the Admin Console
We've had the option for you to upload a One Note document in your Learning Center for a while. However, you couldn't previously edit the notebook within DeskDirector, but now you can edit Notebooks within the updated Admin Console .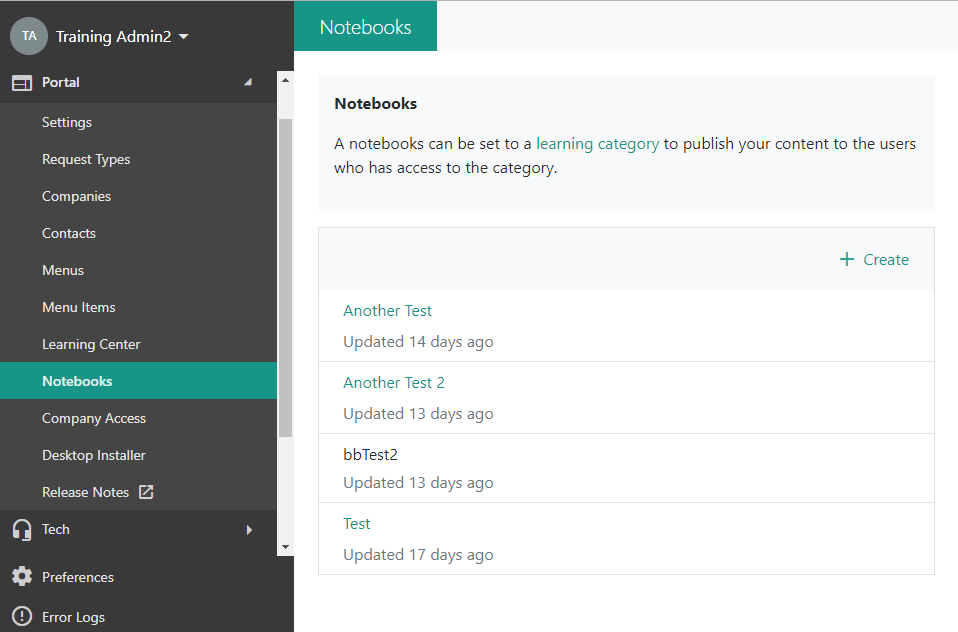 These notebooks are saved in your office 365 group. Notebooks can be edited by members logged in to the admin console.
You'll be able to edit the Notebook using the One Note online editor. It's quick and easy!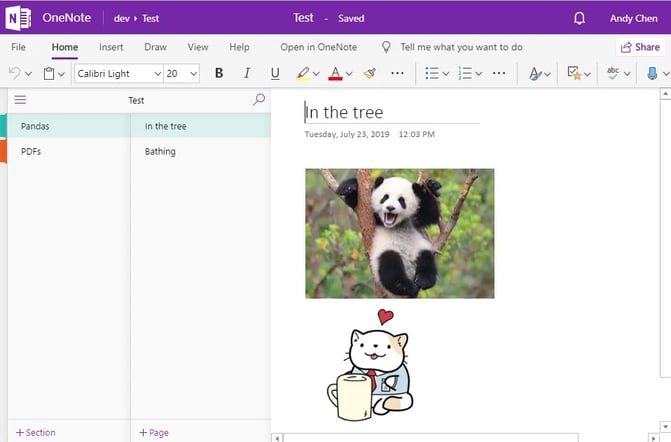 When finished updating a notebook, click on the publish button to publish the content. Currently, a notebook is used under a learning category to publish content.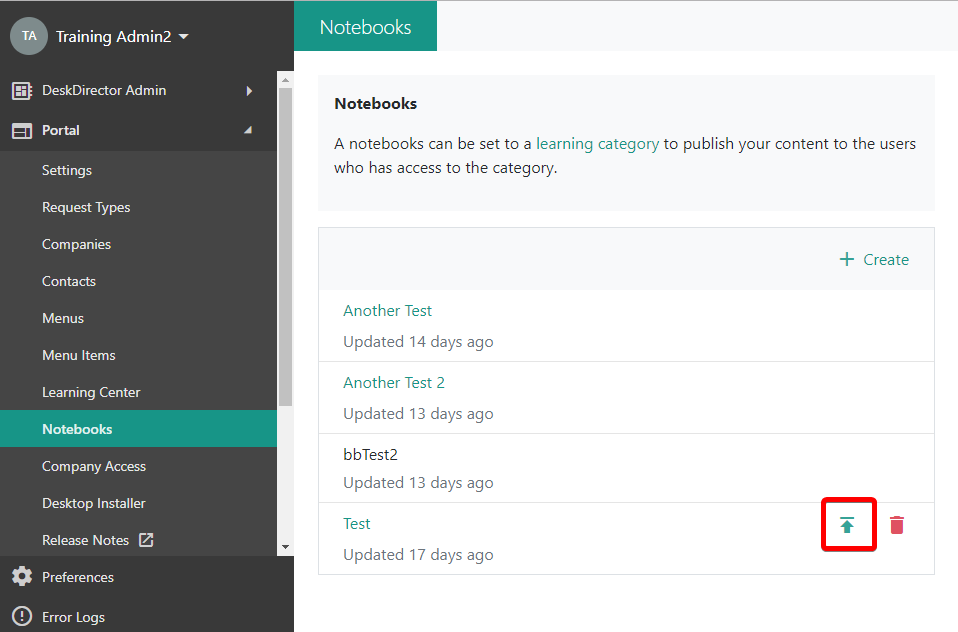 Faster feature configuration
Often, when there is a configuration ticket the issue is as trivial as a spelling mistake! We are leaving no space for errors—because, you know, machines are never wrong—humans, however, can be!
The new page for configuring your features has been implemented in the admin console beta. This includes a few handy improvements for ConnectWise users that should help prevent you from making any mistakes when configuring status-related features.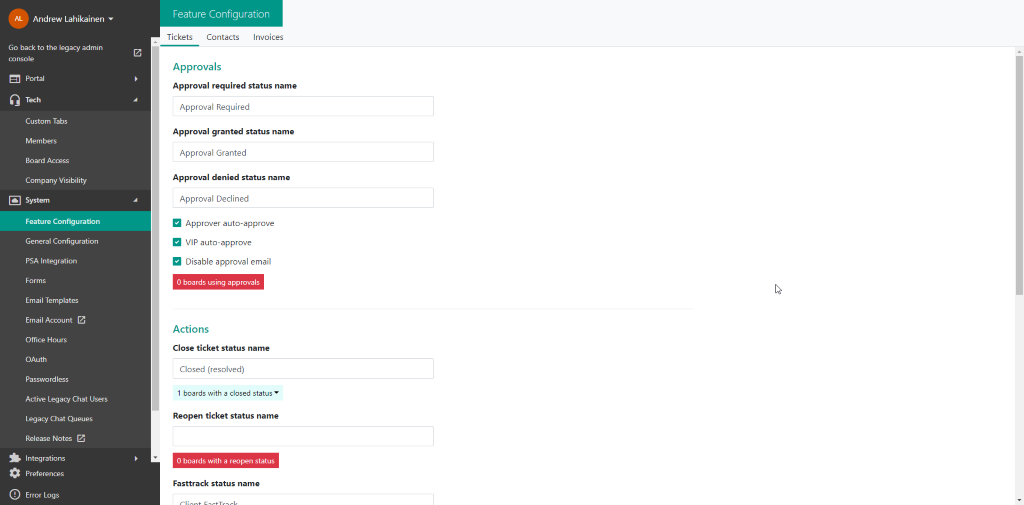 You'll be able to see which boards each feature has been configured for. Also, when you are choosing a status name, you'll get suggestions as you type: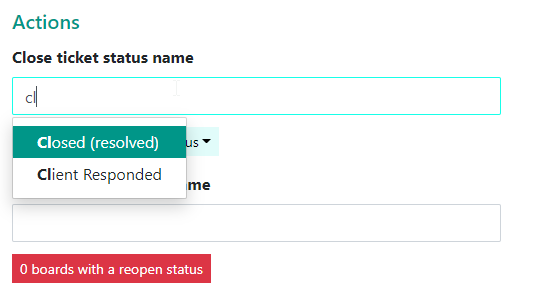 So, no more typos in your status names! Finally!
Branding and color improvements
We had a general color pattern you'd have to choose while setting up the portal. Sometimes it matched your brand colors, sometimes it didn't. We've received some feedback and – voila!
We've added more company-specific color themes. Each company page will be able to define their own color scheme that the Portal will apply after they've logged in: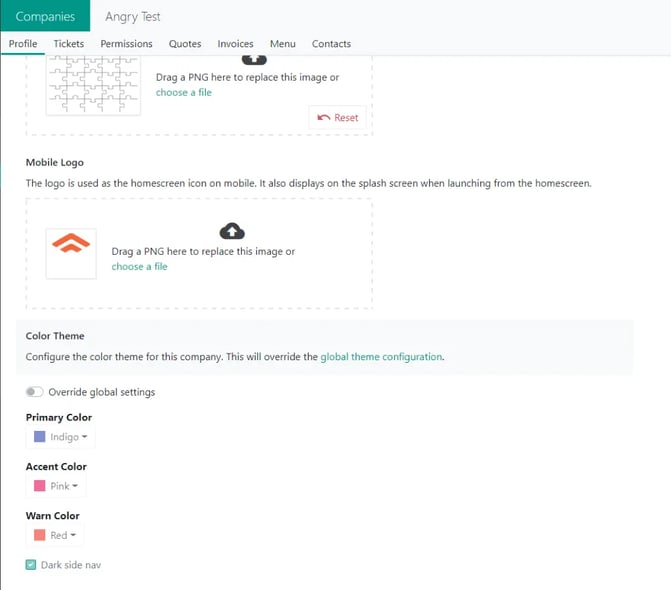 Stay tuned for the release announcement for company themes and branding!
Tech
Bug fixes
We've fixed a bug that disallowed team members from accepting or declining chat invitations.
We've fixed a visual bug that made it difficult to view unread notifications in the notifications menu. Here's how it looks now: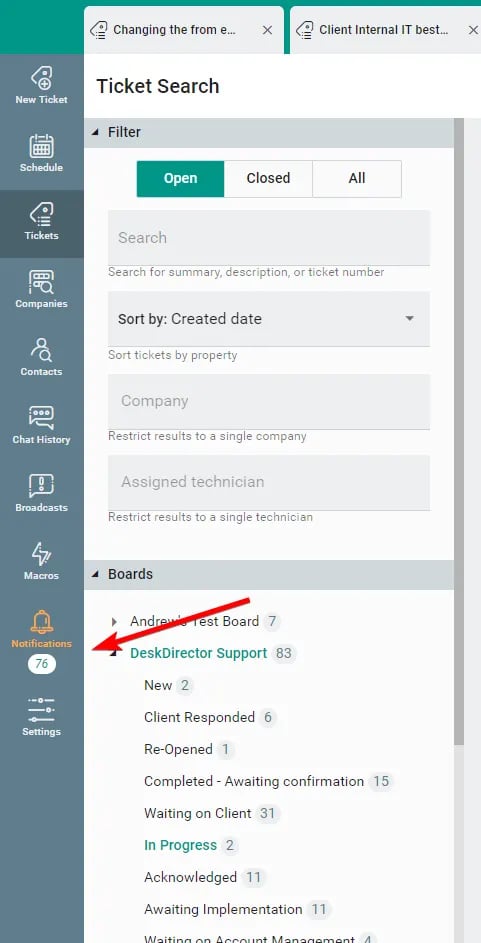 That's all, folks!
We'll be back in 2 weeks to discuss our DeskDirector update journey.
In case you have questions, feel free to get in touch with us through our support portal or our Knowledgebase!