what's new in dd tech
With the latest DD Tech release we've dramatically improved the overall UX/UI, taking on board lots of the user voice feedback received from DeskDirector's users.
at a glance
We've given the Tickets tab a higher importance, putting it at the very top of the left-hand menu to match the landing experience.
The ticket list is now tidier and packed with the relevant information the engineers will want to see at a glance, including the date the ticket is opened (or created), obviously the ticket title/subject/summary, the assigned engineers, the request type's priority, the tags if there's any, and the latest note.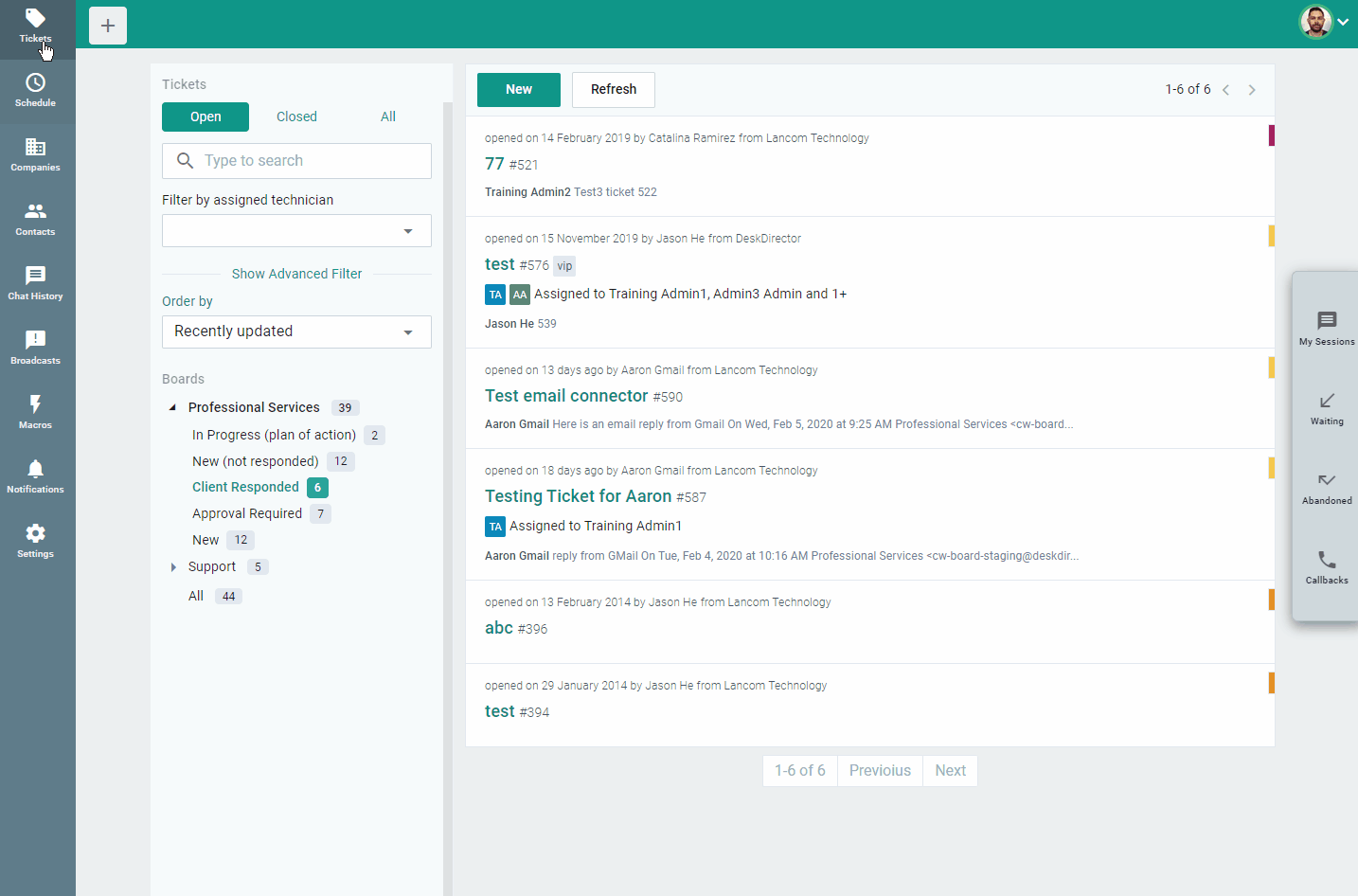 Here's a thorough list of everything we've added or improved with this latest product release.
newly added functionalities
New ticket list interface
Tags display in ticket list interface
Last note display in ticket list interface
Allow click company, tag or assigned member from ticket list to filter them
Tag filtering in ticket list interface
Shortcut in assigned technician filtering to allow easy select
Refresh button now above the ticket list
improved functionalities
Display assigned member's avatar
Ticket age now displays an easier to read text. The hover tooltip can display actual time
Tag and company ticket filtering now in advanced filter
Ticket order naming improvement, now easier to understand
Board and status facet visual improved
New ticket now moved from side menu to ticket list, next to the Refresh button
Ticket list now supported on all device sizes, including mobile and tablet
Pagination no longer blocks ticket list view. It also scrolls to top after pagination
Ticket detail page now displays ticket information in small devices, such as phone or tablet