Improve customer service management.

Automate Tasks
DeskDirector empowers managed service providers to fully automate processes. Never miss a step and save your staff valuable time while improving the service you offer.

Streamline Communication
DeskDirector ensures your customer service team has all the information necessary to close tickets efficiently. Minimize times spent per ticket and increase the efficacy of the service you provide to your customers.

Maintain Margins
DeskDirector provides the tools to manage every customer's SLA accurately. Never underserve or overserve a client again with our intuitive toolset.
A Solution for All Your Needs
Client Management

Customer Experience

Service Orchestration

Prioritization Management

Service Customization

Customer Education
Meet the needs of all of your customers. With our platform, designate these customers as VIPs, fast track their tickets and provide your techs the background details needed to serve these critical clients best.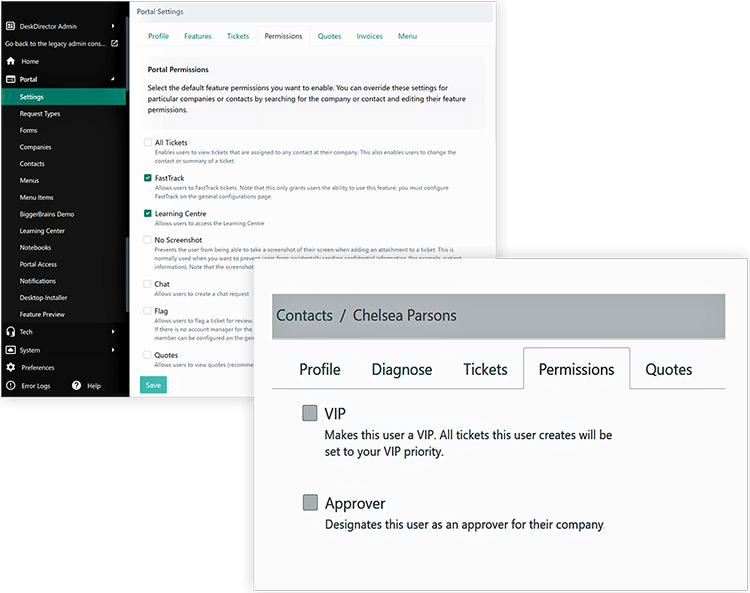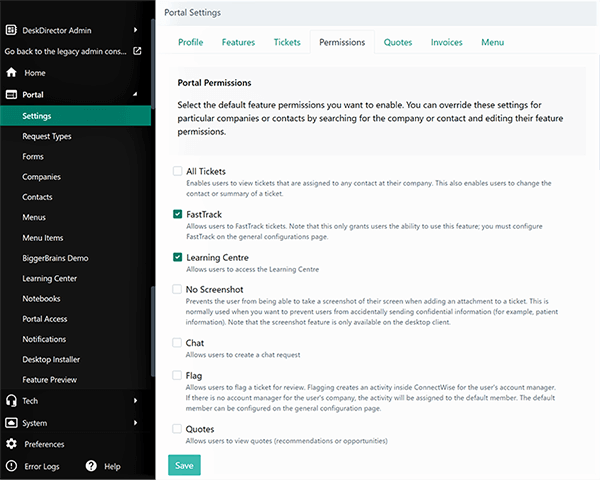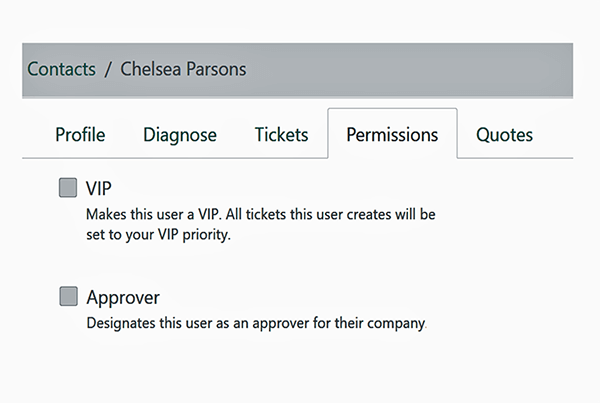 Our full suite of tools creates a user-friendly experience with streamlined information, automated updates and enhanced analytics to deliver exceptional service to your customers.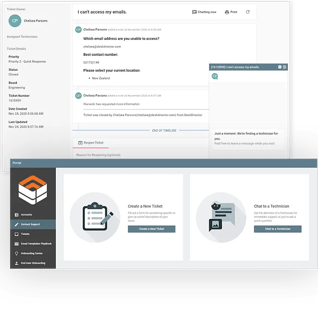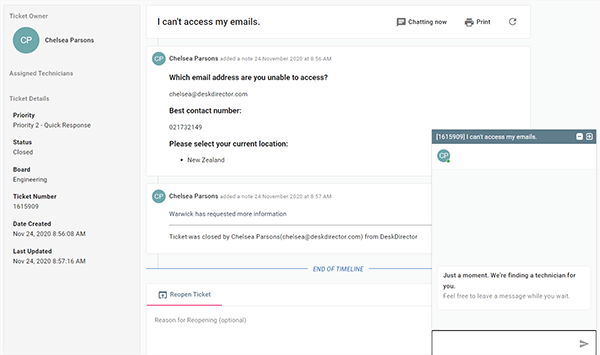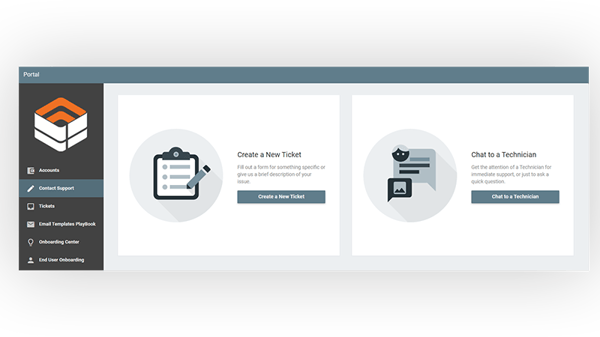 Streamline responses to the most common service requests by creating powerful service orchestration within your platform. From a single ticket, trigger emails, surveys, forms, approvals, automated follow-ups and more.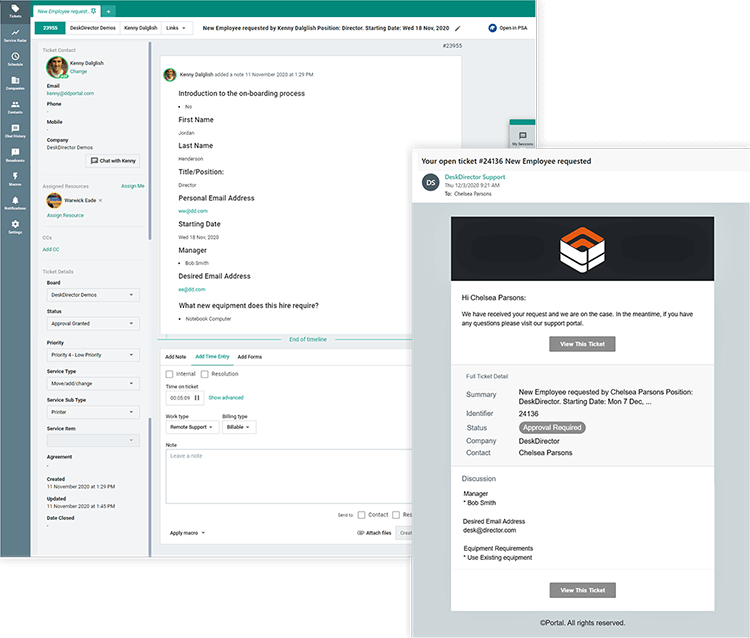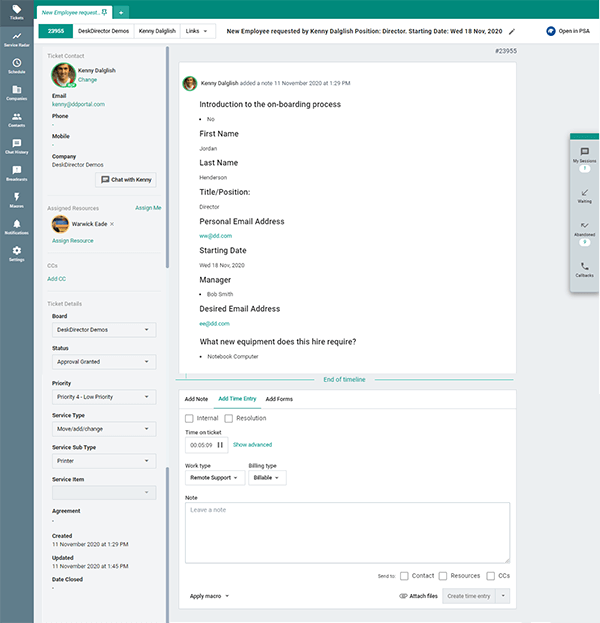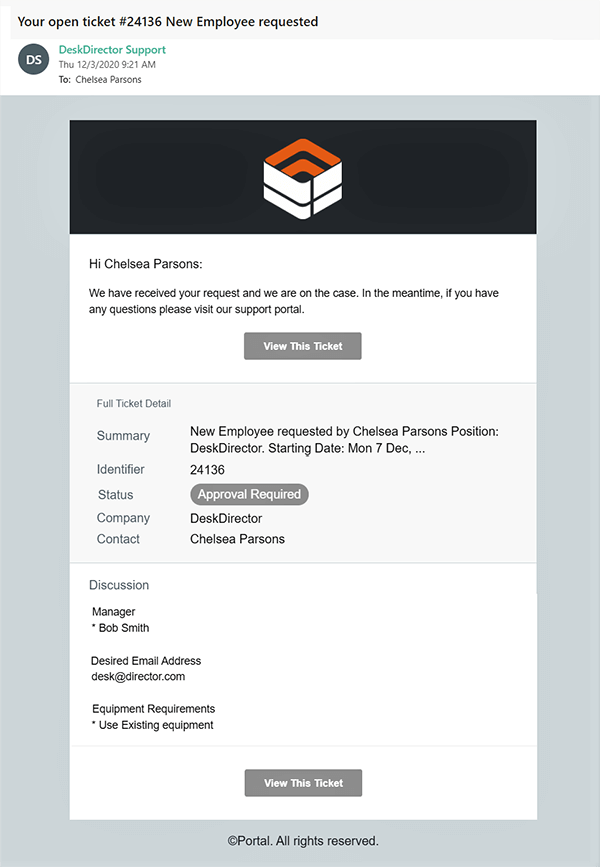 Automatically prioritize tickets as they come in, ensure that P1 tickets get resolved promptly and fast track tickets from VIP customers. Establish protocols for answering tickets in order of priority and urgency and provide techs with all the information they need.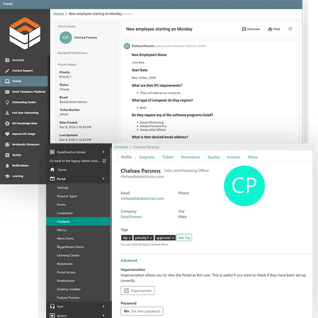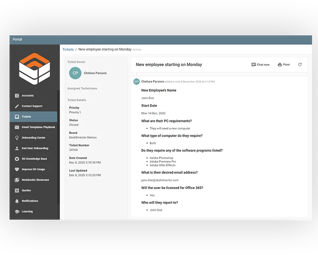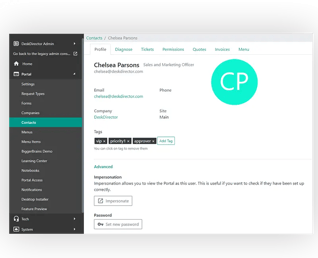 Personalize the experience of customers. Customize their portal with your brand or theirs, create custom menus to facilitate access to what matters most to them and develop specific service catalogs to meet their needs.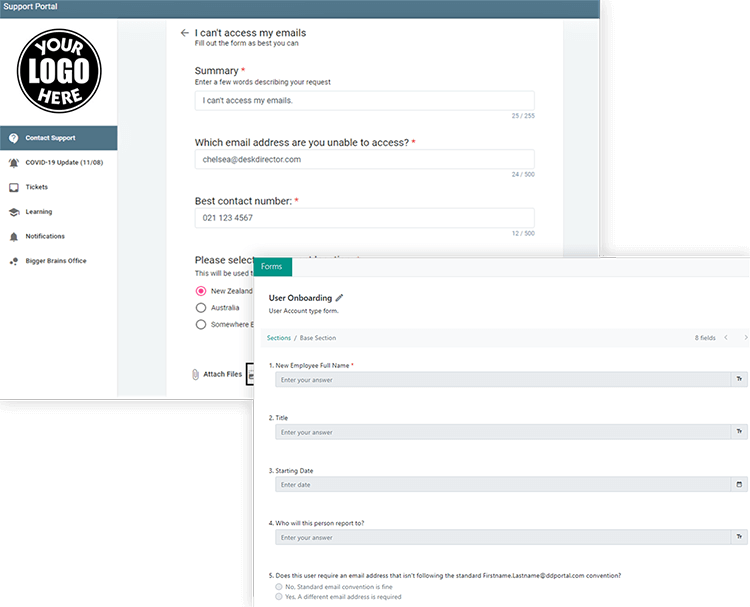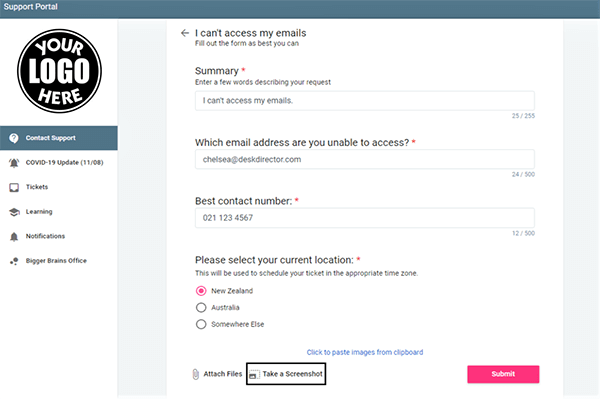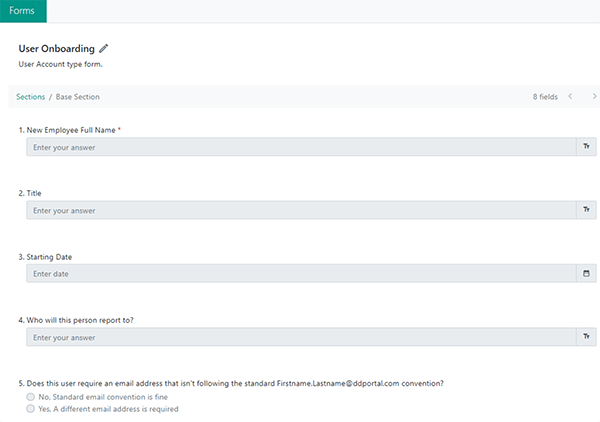 Increase employee efficiency by providing customers with educational resources such as notebooks and magazines directly available to customers in the user portal.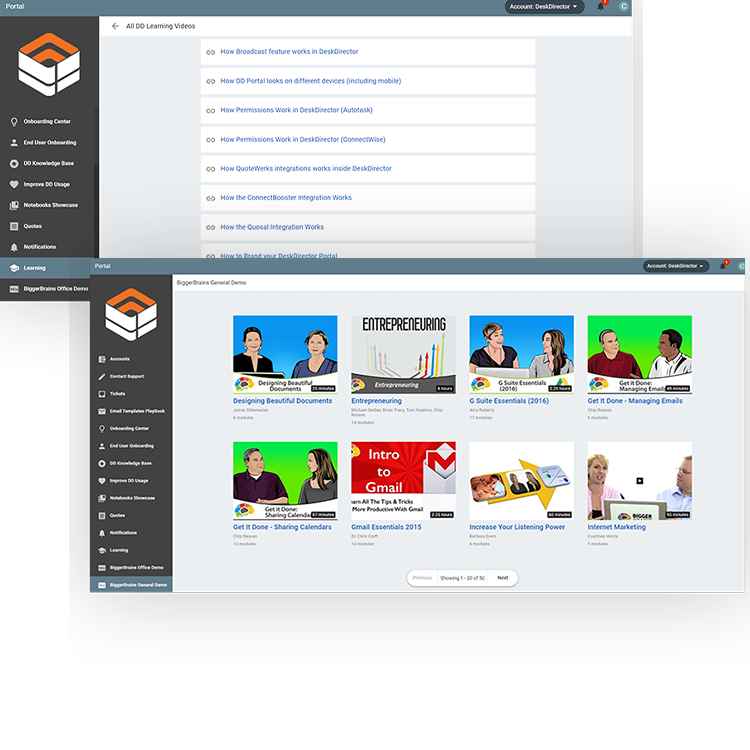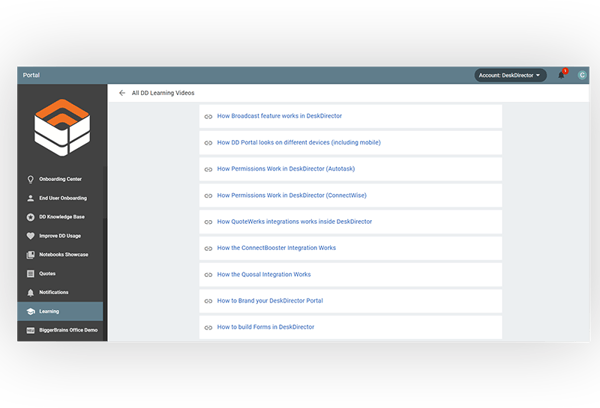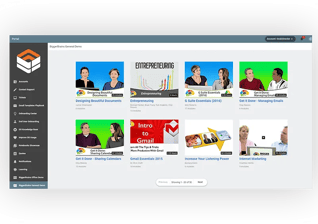 What Our Clients Are Saying
"Really loving having DeskDirector. It's a real game-changer for us."
"Once our clients used DeskDirector, we instantly differentiated ourselves from others and started to win new business."
"DeskDirector is enabling us to streamline our services, improve our response time, stand out to our prospects and impress our clients."
"Being able to replace so many apps with one central platform not only saves us money, it saves time and many headaches."
Welcome to predictable, scalable, centralized customer service.

User-Optimized Portal
Customize navigation for ease of use
Brand with your logo or your client's logo
Personalize with a dedicated domain
Connect on your desktop or through the web-based portal
Provide vital resources for clients and service representatives

Highly-Efficient Workflows
Develop automated processes to serve clients faster
Designate high-priority customers as VIP
Supply important details to technicians when they need it
Update clients with automated digests
Reduce time-consuming communication chains
Streamline incoming client requests
Establish custom approval processes with notification rules

Long-Lasting Business Partnerships
Equip clients with a training library and resources in the portal
Communicate regularly to keep customers engaged
Remain transparent about services with descriptive ticket details