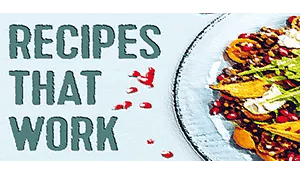 Ten years and a million views later, Rory Sutherland's sweat the small stuff is as relevant as ever. At the heart of this TED talk is a cartesian strategy graph referencing business projects. The vertical axis going from low-cost to high-cost, the horizontal low-impact to high-impact. (Think: Gartner's magic quadrant but for projects/service.) He labels three of the quadrants, with the brutal dunk on consultancy. But he leaves one quadrant unnamed.
The low-cost / high-impact quadrant has no name. Rory suggests it has no name because most never think of this area. I would modify that to 'most don't think about it a lot'. At DeskDirector, we label it "leveraged," and a lot of our recent thinking has been focused there.
Our quadrant, called "leveraged" should be full of Service Recipes, small adaptations and automation and service that make a big difference. We are talking really small.
A great candidate is the humble "waiting on client" status on the service ticket. Every IT or MSP company has some version of this status, and it is a place for service to fester.
What would be great would be a small workflow that waits a week and then quietly sends a message to the client asking the following questions:
Do you know we're waiting on you?
Do you need help coming back to us with answers?
Should we make contact?
Do you want us to remind you in another week?
The automation should act appropriately to the response (including no response).
Yes, this is something you can do with DeskDirector right now. But even better, it is something you could create within a couple of hours. Adaptations, changing the waiting period, or the copy or the options, are always minutes away.
50% of our features, like Teams Integration and ticket-first briefing, have been built out as service recipes. They ride on top of out automation rather than being buried in our code. This makes for lightweight, high impact services that are very adaptable.
Low-cost, high impact is the future for ITSM Services.