Easily notify clients when things break
When things go wrong your helpdesk is often flooded with calls or emails. With DeskDirector Broadcasts you can cut down on duplicate tickets and keep the clients informed. They will love you for it.
Send to all companies, some companies or just one
You chose who to send the broadcast to. If it's about a server issue, maybe just the site affected. If it's about an issue at your end, or maybe your office is shut, send it to all clients.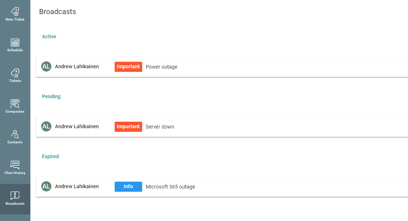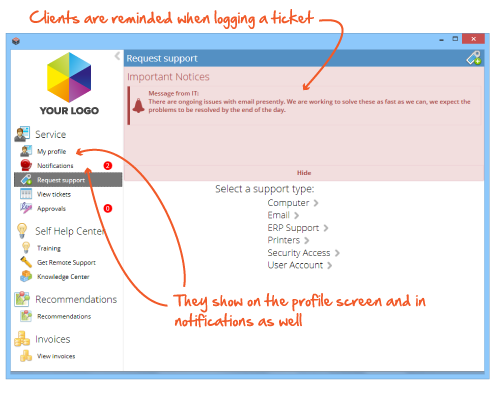 Desktop alert
Clients will recieve a nice desktop alert when the notification is triggered. For critical alerts this will remain on-screen until they acknowledge it.
Access Everywhere
Your clients can access these notifications from the profile screen of DeskDirector and from the notifications menu item. They will even be reminded when they go to log a new ticket!
Web and Mobile
Like almost all the features of DeskDirector, web and mobile users get these broadcasts as well.
Get ticket alerts out of email
Are you filling your client's inboxes with ticket emails that they don't read?
With DeskDirector's ticket notifications you can let them know when a ticket status is changed, your team adds a note or when a ticket needs approval.
You chose who gets notifications
You have the power to control which clients get notifications and what queues or service boards trigger them. With DeskDirector 15.1 you can even chose what status they trigger on.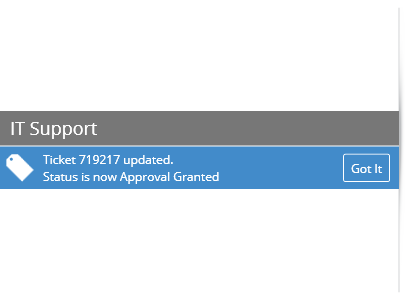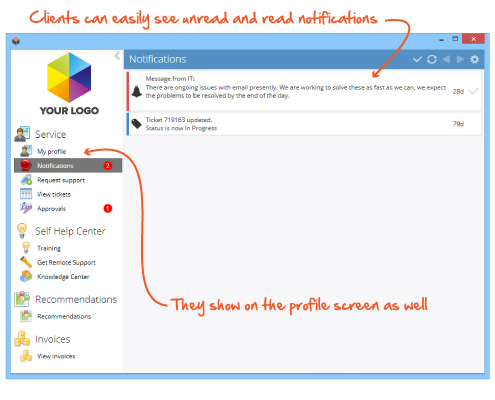 Helps with DeskDirector rollout
Even if they log the ticket via phone or email they still get the notification. This helps introduce them to the ease of accesssing tickets in DeskDirector.
Clients can easily get caught up
The notifications are always available in DeskDirector, so they can easily see the ones they have missed. As always like most features of DeskDirector they can also get these in DeskDirector Web at their desk or while on the go.