#1 Low Code Automation & Ticketing Solution
Automate workflows, improve client relationships, enhance process management, and hit your KPIs with DeskDirector's all-in-one platform.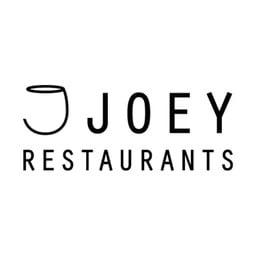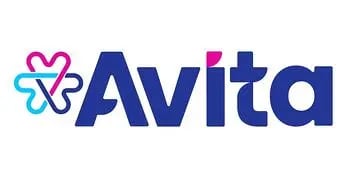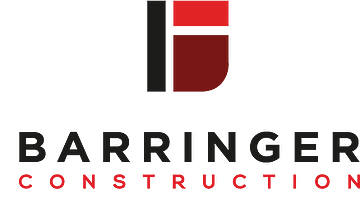 Experience DeskDirector with our Live Tour Below!
Drive Higher Output with a Centralized Hub


Hit Critical KPIs
Bring your ITSM software, your client portal, and SOP management into one place.

Boost Efficiency
Save an hour per day per employee on important IT tasks.


Automate Everything
From tickets to custom forms, maximize your resources with comprehensive automation.
What Clients Say
About Us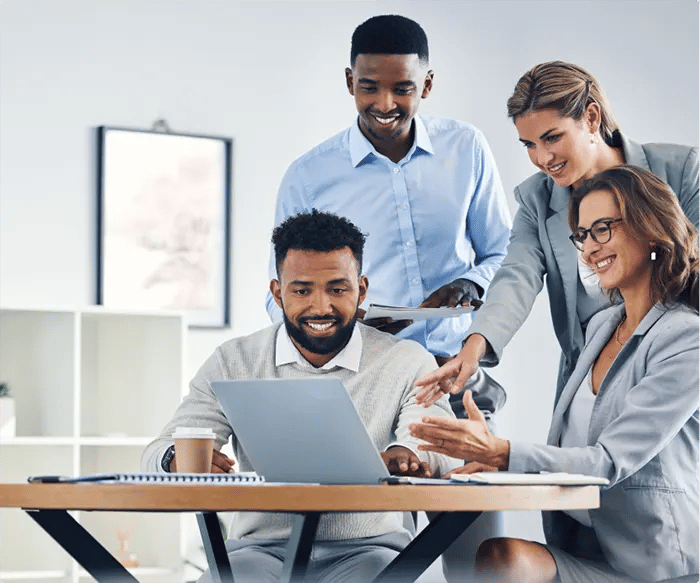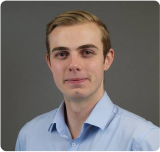 Great end user experience, custom forms and email engine. Customization and automation options enable our business to solve a wide range of problems using DeskDirector.
Through DeskDirector we have broken the silos of visibility and allowed all of our customers to enjoy the same support experience each time.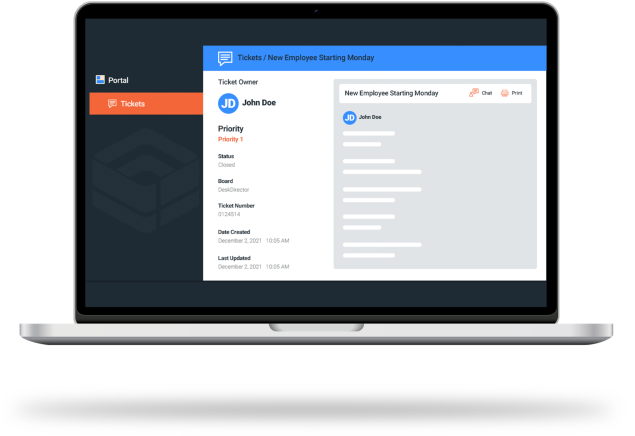 Drive Efficiencies Across All Departments
Support your IT department with automation powered by our premium Microsoft Power Automate connector and reduce workloads & ticket queues.
Reduce back and forth communication by designing custom and inline forms

Resolve tickets faster with automated approval chains, smart tickets, and macros

Emphasize the importance of your IT department with insightful usage and service analytics
A Taste of What You Can Do with DeskDirector
Boost ITSM Operations

• Prioritize and categorize your tickets in groups by team, region, or project
• Build client connections through live chat and portal branding
• Collect important information easily with custom, dynamic forms

Streamline SOPs

• Embed SOPs directly in task lists and tickets to clarify tasks
• Consolidate SOP documentation in one place
• Centralize internal communication with automatic SOPs update notifications

Standardize HR Processes

• Expedite the recruiting and hiring process with applicant tracking
• Simplify onboarding and offboarding processes with custom forms, embedded SOPs, and automated approval chains
• Give employees the educational resources and training they need to succeed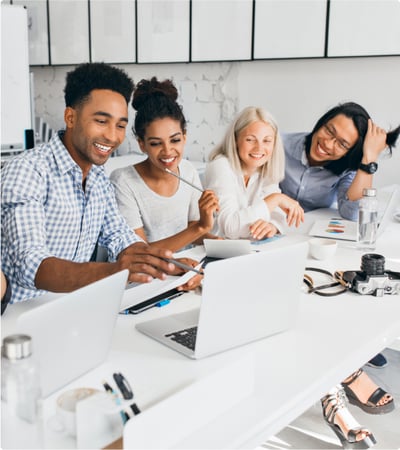 Smart Automation Starts Here The forms that can be created provide so much flexibility and will make getting the right information out to our customers so much easier.

Matthew R.
Head of Customer Experience