Through DeskDirector, you can on-board your clients in a seamless process and educate them about your services. You can also use the Learning Center to make your customers efficient - encouraging them to solve minor issues by themselves. Experience it all be yourself.
Customized learning center
DeskDirector has an in-built learning center where you can put videos or knowledge base articles, so customers can help themselves before getting in touch with you. Contrary to popular belief, your customers hate asking for support. If you give them the platform and tools, they can help themselves without needing your assistance. You'll also educate them and empower them to be technically savvy.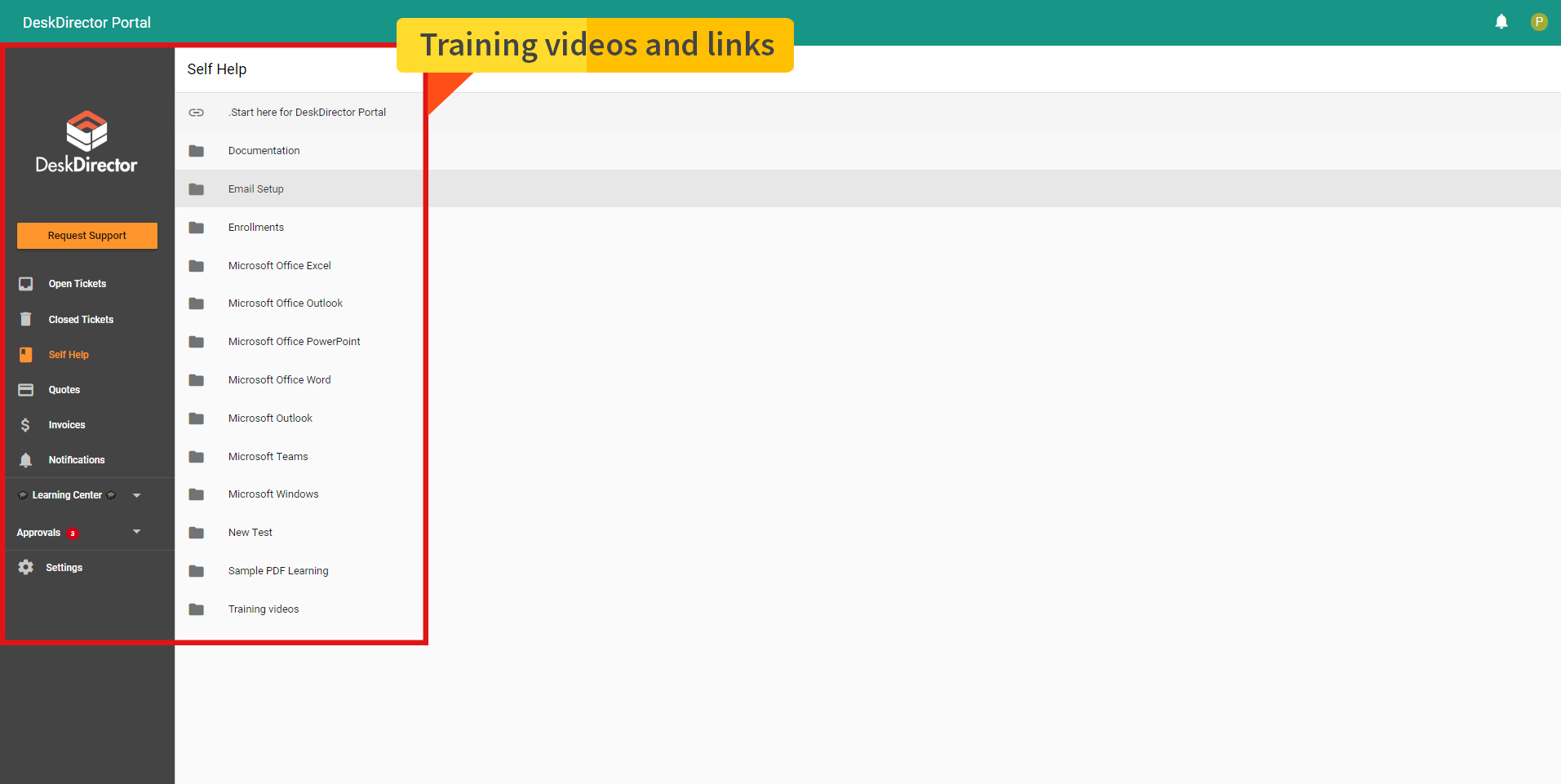 Try this now :
User Name: demo@deskdirector.com
Password: demodirect!
Integration with Bigger Brains
Bigger Brains is an integration available through DeskDirector that enables your customer to become to become productive. You can control who receives the course and how you might want to monetize the service. You may choose to charge it to some customers or provide it as a bonus to others as a value enhancement. The choice is yours. Here are some FAQs about Bigger Brains integrating with DeskDirector.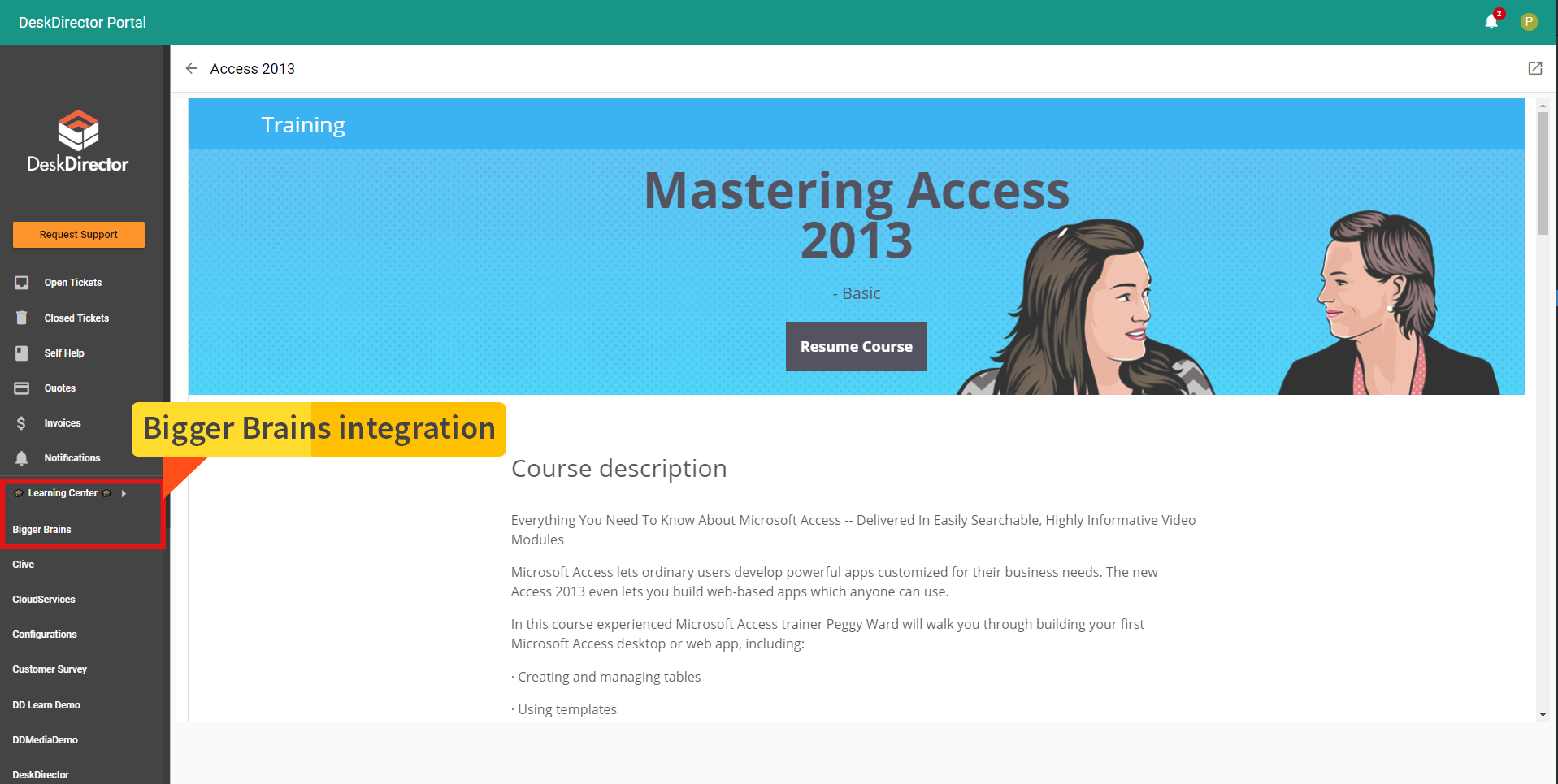 Try this now :
User Name: demo@deskdirector.com
Password: demodirect!
Helpful links in the portal
DeskDirector can help on-board new users. The first time they log in to the portal, they'll be able to see a video where you introduce yourself or their employer and give them a tour of the portal and systems they use. You can provide training modules as per their requirements. Not all end-users need access to all training content, so only upload content suitable for their consumption.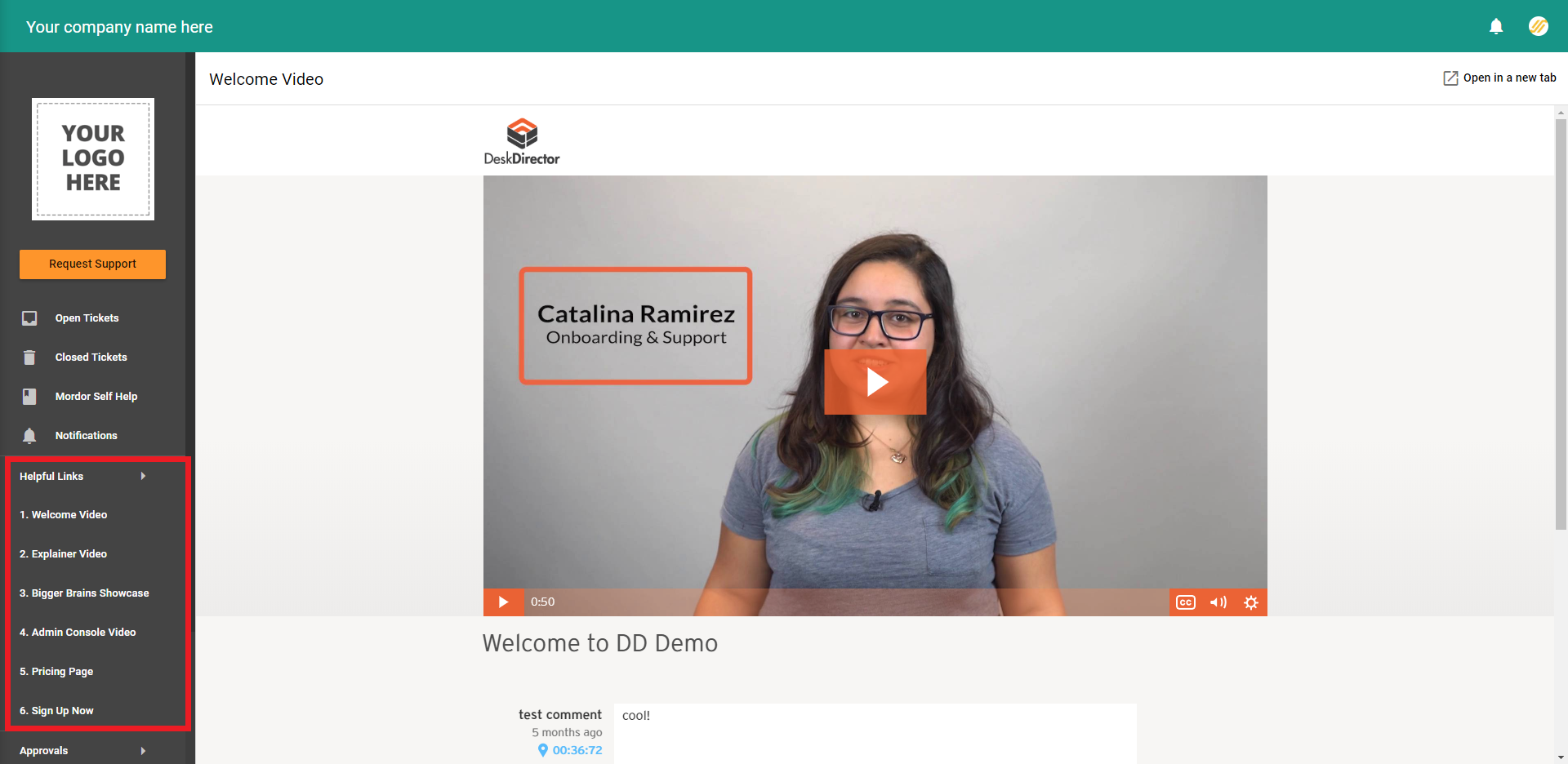 A client portal will change the way you interact with your customers. As an MSP your aim is to be perceived as their technology adviser. Through the portal you can educate, make them more efficient and easily on-board clients and new users.
User Name: demo@deskdirector.com
Password: demodirect!