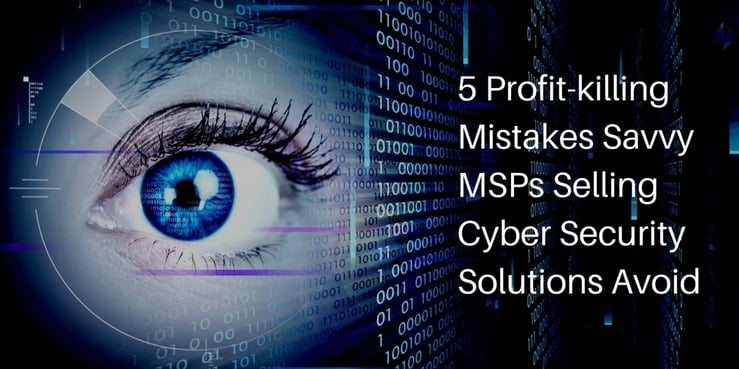 Any MSP who hasn't been living under a digital rock in recent years knows that cyber security solutions is a hot topic. It's also a serious profit opportunity for MSPs that's going nowhere anytime soon.

A little perspective. The cybersecurity market place is estimated to hit $202.36 Bn. by 2021, up from $122.45 Bn. in 2016. So, why wouldn't you position yourself to grab your share of the pie?

Everyone knows cyber protection is a huge issue. BUT, knowing there's an issue and convincing your customers to buy into your version of the solution are two different things entirely.

If you're currently offering cyber security solutions, I'm not telling you anything you don't know already.

That said, here's five critical, profit-killing mistakes that savvy MSPs avoid when marketing cyber security solutions.

Does any of this sound familiar?
1)
Not keeping it real with your clients
Embrace the fact that nothing can ever be 100% secure. As fast as security protocols are developed and documented, new threats are developed that make them redundant.
The quickest way to shoot yourself in the foot and destroy your credibility with customers is to tell them you can solve all their security issues quickly and easily. Cyber protection is just not that kind of sell.
Be real with your customers and prospects and aim to educate rather than hard sell them. Try to resist the temptation to be over enthusiastic about your solutions, because prospects may not (initially) share your enthusiasm.
Above all, being real with your clients means not trying to scare them into taking action. Selling Cybersecurity makes it incredibly tempting lay on the FUD (Fear, Uncertainty, Doubt). But, as a sales technique, it's shallow, ineffective and likely to do you more harm than good.
2)
Not understanding less is more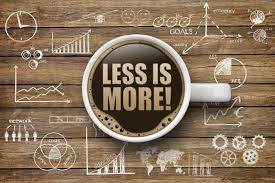 Another sure way to destroy your credibility is to try to be all things to all men. The range of cyber security solutions you can offer customers is vast. It's tempting to claim expertise in as many as possible, but this is a critical mistake.
A much more effective strategy is to niche down your offering and become recognized as an expert provider in a limited number of areas of cyber protection.
At first pass, this strategy seems counterintuitive - in fact the opposite is true.
Remember, there's no reason you can't upsell customers to more services, once you've successfully delivered on your entry point offering.
In fact, if you do an outstanding job, it's natural for your customer to enquire what else you can do for them.
A few example niches:
Bring your own device (BYOD).
Data protection.
Network security.
Cloud data.
Datacenter security.
Or you could niche down even further:
Multi factor authentication.
Security awareness/ education for end users.
Firewalls.
VPNs.
Antivirus software.
Naturally, you need to adapt this strategy to your own business model, but the basic principal is sound and well-documented. Too many choices leads to confusion and inactivity.
3)
Not standing out from the crowd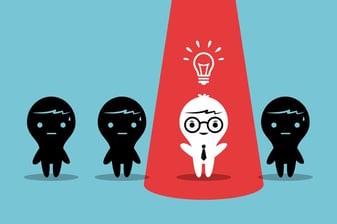 You need to differentiate yourself from your competition. But, selling cyber security solutions is not about shouting louder than the next guy. That's a tactic that MSPs use all too often, and it ties in with our point 1) about keeping it real.
You won't stand out from the crowd by shouting about a bigger Armageddon than your competition.
Taking a highly consultative approach to selling Cybersecurity will invariably yield better results than a heavy, FUD-centric sales pitch.
Positioning yourself as a specialist, educating your customers and imparting useful and actionable information is the way to go. Always make sure everything you propose relates closely to issues you've discovered with your customer's environment and their pain points.
A targeted, consultative strategy gives you the best chance to stand out from the Cybersecurity noise and get your voice heard.
4)
Not capitalizing on case studies
By the very nature of Cybersecurity, pulling together a case study can be challenging. Companies affected by security breaches often don't want to advertise the fact.
This is a dilemma for you, because nothing sells better than the social proof a case study imparts. Showing how you helped a business address the same issues as a prospect is facing is invaluable.
The most effective way to approach this is to plan for a case study from the get go. Consider making it part of the early negotiations with a potential customer. Even consider giving some form of discount in exchange for your customer agreeing to construct a case study with you.
5)
Not maximizing compliance as a driver
Finally, more than anything else, the need to be compliant drives buying decisions when it comes to cyber security solutions.
Your time will be well spent getting to understand the compliance issues your potential customers face.
Even better. Gaining enough knowledge to become a trusted compliance advisor in your niche could be just the competitive edge you've been looking for.
Conclusion
Un-savvy MSPs follow the herd. They promote a range of cyber security solutions that is way too wide. Worse still, their strategy relies on FUD, and trying to scare prospects into buying their services.
Savvy MSPs work smart. They get it that Cybersecurity is an ideal opportunity to partner with customers and become a trusted advisor.
Even if it means starting small, get a foot in the door. It's better to build a platform from which you can upsell, and grow your share of your customer's mindset and IT budget over time.