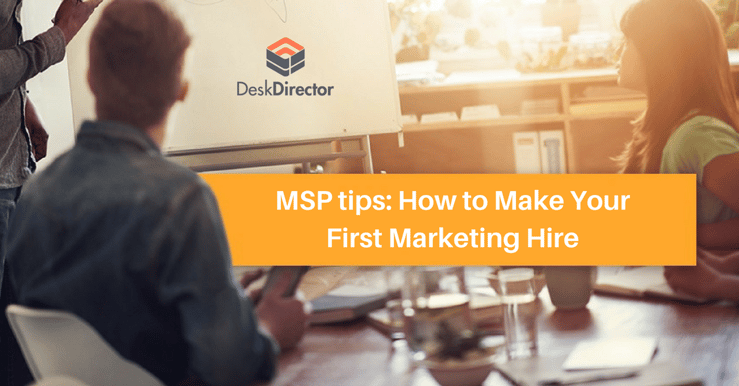 If you are thinking of hiring a first marketing person for your MSP business, that's great news!
However, if you have never hired for this role, you may have some concerns about how to find the right person. Ideally, marketers should hire marketers, but this is not the case here. So, we decided to help you by writing some tips that would help you to hire successfully for this role.
In a nutshell, in this blog post we will cover:
Defining and setting up goals for the new hire
Choosing a generalist vs specialist
Choosing personality vs skills and knowledge
Choosing a marketing graduate vs an experienced person
Expenses associated with this hire (apart from the salary)
#1 Setting up clear goals
First, you need to define what outcomes you want to achieve and then set clear goals for your new hire. Don't put too many things on the plate initially, just pick a few to start with. For example, it could be to:
Kick start a regular business blog to start generating traffic to the website
Partner with the sales team to help them close more deals
Develop a range of email nurturing campaigns
Build up business personas and define the buyer's journey
Test different social media channels to see what works the best
Develop and establish relationships with the media
And the list goes on...
So, first, identify outcomes, and set up goals that your MSP business wants to achieve with the marketing hire. Second, think about how the marketing person is expected to help you achieve those goals and then what is required for this hire to achieve the goals.
#2 Choosing a generalist vs a specialist
If you are hiring for a marketing role for the first time, you should consider an all-in-one marketer. In other words, a generalist who can learn and understand the services you are offering, get to know your customers and then build up a marketing strategy from scratch.
Based on what they learn about your industry and customers, they will set up marketing goals to test out different marketing tactics that would best work with your audience. They will find and hire freelancers to execute marketing activities associated with the marketing strategy.
On the other hand, a marketing specialist is the one who specializes in a single area of marketing, e.g. PPC, lead generation, social media marketing, SEO, copywriting, PR, etc. Such people will be a great addition to an already formed marketing team. You will need someone who can direct them through the strategy and link together the rest of the work. Normally, you would not expect from this hire to be in touch with customers directly.
So, if you want to try out different marketing tactics, such as developing an inbound marketing strategy, kick start business blogging, arrange webinars, or organize email campaigns, you should go for a generalist. Later, when your business scales up, the generalist will help you build a marketing team and hire specialists, or alternatively, hire an agency to help out with the different campaigns.
Other helpful articles:
Marketing Specialists or Generalists: Who Should You Hire?
Should You Hire Marketing Specialists or Generalists?
#3 Choosing personality vs skills
Working in a marketing agency and working for a tech company are two completely different experiences. When you are hiring for a marketing role for your MSP, consider someone who has a genuine interest in technology.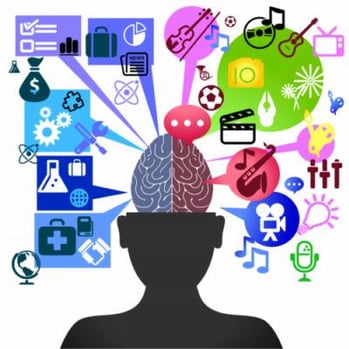 You need someone who is open minded and curious, someone who has a continuous desire for improvement and learning. This is important for a marketing person in tech because they will not only need to keep learning and improving their marketing knowledge and skills, but also, they will need to keep up with the tech trends.
In addition, your marketing person should have an outgoing personality with an ability and desire to network so as to get to know other people in the industry. Most marketing people in tech fly solo, so they will need to build up a community around them to discuss and share ideas, and get some feedback and opinions.
Other helpful articles:
How to hire inbound marketers: 6 personality traits
Companies Are Hiring Based On Personality Instead Of Experience
#4 Marketing graduate vs experienced person
Hiring a graduate is a long-term investment - you may not get results immediately, but you should not turn your nose up at them right away. Graduates are keen to learn and progress. They are flexible and willing to adapt to a new situation, compared to someone who has a solid set of skills and is very opinionated.
Graduates will make you think differently as they will ask lots of naïve questions about how things work. This will push you to question and maybe reconsider your existing business approaches.
They will be open to learn new skills, take on different tasks and try on different hats, if you have a small team.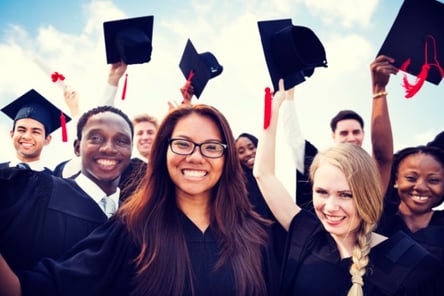 However, don't hire graduates simply because you think they are digital natives and they are comfortable with technology. Being comfortable with technology doesn't mean that they will be same comfortable and knowledgeable when it comes to monetizing from it.
Hiring a digital native doesn't guarantee they will know how to use technology to engage with audience. Most digital natives use social media to connect with their friends and consume fun content. So, they will still need to learn how to use LinkedIn ads, and how to create content that will appeal to a business executive, for example.
Other helpful articles:
10 Reasons Why You Should Hire a Graduate
#5 Expenses associated with this hire
Apart from the salary, which is obvious, you need to consider other expenses associated with the hire.
First, think about a marketer's monthly budget to execute different marketing campaigns. They are not unicorns and mostly likely they will need to hire different freelancers and contractors from time to time, e.g. a web developer, a graphic designer, a copywriter, or a PR specialist. Depending on the campaign.
This part of the budget should also include running different paid ads, if you do consider this as part of your strategy. It can be a monthly AdWords fee, Facebook or other paid ads they plan to run.
Second, you can't live without any marketing software apps these days. It is simply counterproductive. To start with, you will need to consider marketing automation tools like MailChip, Active Campaign or HubSpot. In addition, you will need to consider HotJar, BuzzSumo, Wisitia, or any other apps that will help them to do a better job.
Thinking about gifts to clients? Or visiting them, travelling, or making case studies? These will all add to your marketing expenses.
Other helpful articles:
17 Marketing Software Apps Used by Today's Top Marketers.
5 tips to select the right Marketing Automation platform
In Conclusion
Remember, that the first step is to think through what you want to achieve and who is going to be the right person to help you meet those goals. Most importantly, focus on the personality first, skills second.
In Part 2, we will cover things that you need to arrange before and after the interview to help you select the right candidate.