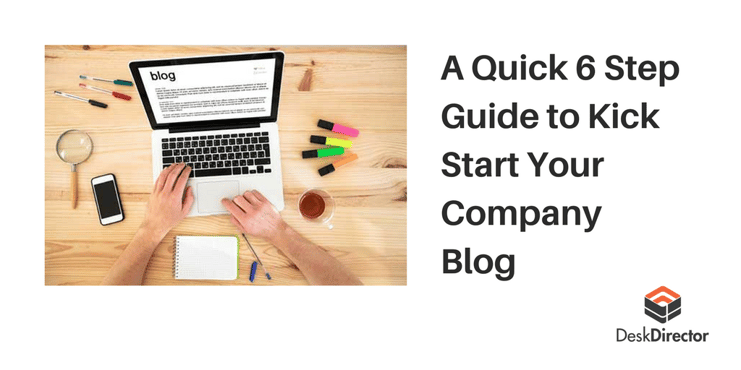 Your company blog should represent all the hard work that you are doing. Without blogging, you can't fully communicate about what you do and how you to it. It is an extension of the company itself. It is also a cost-effective way of attracting new visitors to your website.
With over 3.5 billion searches per day there are people in your sandbox who are looking for you. If you have something worth searching for, people are looking for that info right now.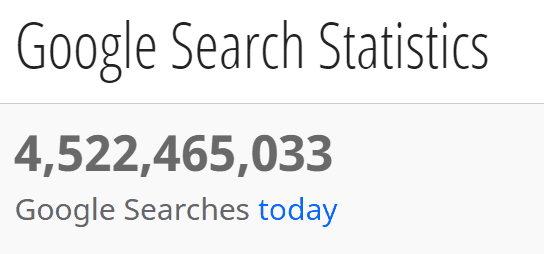 Google wants to send those folks to you because everybody wins when that happens. Your job is to signal Google that your content is valuable, and highly relevant to the search query.
Follow this quick guide to kick start your team blogging:
1. Assign who is going to make it happen.
Blogging is an ongoing project that needs to be treated like any other project in the company. You need to assign a person or team to carefully plan and implement this project.
This includes planning, scheduling, reviewing, publishing and finally tracking the performance of your blog.
2. Decide who is going to write.
This is a very important step, you need to make sure that you have the right people for this task. If you don't have anyone in the company who is keen to do it, you need to put some effort to find and hire someone externally.
At DeskDirector we have assembled a team of 4 people, to write at least 1 article per month. Writing 1 blog per month is not much. We are hoping to have 1 article per week at least.
The reason we have decided to assemble a blogging team is that great blogging can't be done by one person with a single expertise. If your own expertise is marketing, while marketing topics can be interesting to your website visitors, it is not the only way to communicate with your audience. You should cover different topics that can be interested to your audience.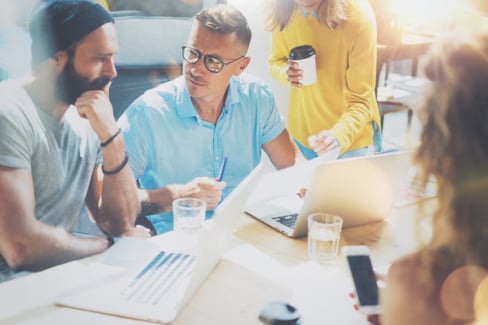 3. Choose topics to blog about.
It is important that you understand your audience before you start writing for your company blog. What challenges and problems they face every day, every month, every year? The key goal of every blog post must be providing relevant, helpful or interesting information. You can write about what is going in the industry as well, this can be interesting and entertaining to your audience but this space is highly competitive. So, we would recommend to get to know your buyer personas When you learn more about your buyer personas, you can come up with topic ideas way more easily.
You can also make a list of popular blogs that target the same audience as you are to get the idea from those who has been doing it for a while.
If you do choose to write on similar topics, make sure it is unique. You are competing against all other content written on one topic already. You need to make sure it is unique, interesting and helpful.
4. Have a monthly meeting.
We meet every month to discuss ideas and arrange who is going to write what. A goal of this meeting is that each of us should have a topic for the next month.
We use a simple excel template to organize and schedule all our efforts: who is writing what and when it is due. Our template has author name, due date, publish date, status, topic name and persona. Everyone in the blogging team has access to this document.
Tip: To make it easier, we make a due day the same for everyone. Between review and publish date we leave one week. This week is enough to review all the blog posts and schedule for the rest of the month.
5. Review each others work.
Everyone's blog post needs to be reviewed by someone else. The reviewer can offer another angle on the same subject you are writing about or give more ideas to make the final copy as best as possible.
Also, when you work couple hours or even more on one blog post, your eyes get tired and you stop seeing minor typos. You can use Grammarly or Ginger software for proofreading as well. We would also highly recommend Hemmingway app. This will help you break down complex sentences and make it easier for your readers to consume. The app is free.
6. Publish with no hassle.
It is best when one person manages the publishng process, so you keep consistent with the timing and your blog style. This includes pictures that you add to your blog post, fonts, headings, call to action, etc.
To wrap it up:
To get things moving you need at least one blog post per week. Consistently. To make it happen, organize people and topics in advance.
To get the best result from company blogging you need to set clear blogging goals and then measure and track the performance of each blog.
Next month will cover blog topics for MSPs in particular. Keep an eye on our blog, sign up for our newsletter if you haven't.