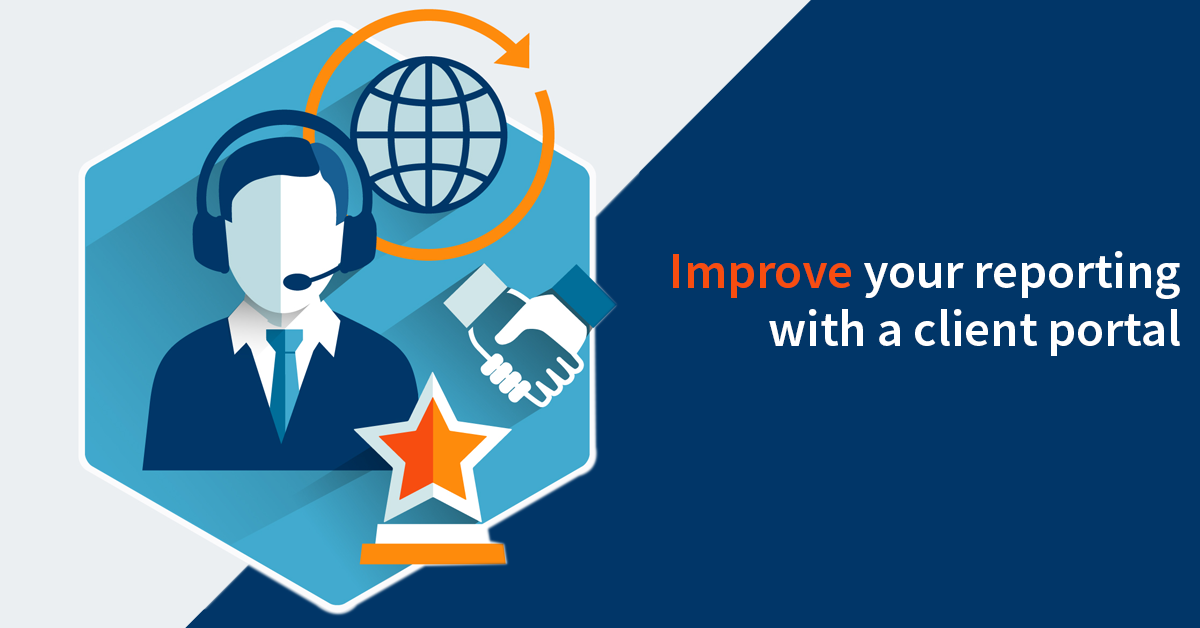 Reporting is an important aspect for a managed service provider- because data never lies. Reports provide accountability to you and your customers, offering proof of the value you provide them. Reporting also enables you to spot potential issues before they become real-life headaches. Read the importance of sending regular customer reports.
Providing your customers real-time access to their reports and invoices makes it easy for them to share within their business and make sound decisions.
Find out the most common reporting issues and how to solve it with DeskDirector Portal.
Find out the most common reporting issues and how to solve it with DeskDirector Portal.
#1 Problem: Report emails are lost
Reports help you demonstrate your value to your customers, but only if they see them. Reports sits in their inbox-either ignored or forgotten. When you call them to discuss their performance they are clueless. It is one email you want them to see, especially if you have performed exceptionally well that month.
How do you get the report in front of their eyes?
Solution:

Provide reports in the portal
You can provide reports to them through the DeskDirector portal under 'Helpful Links'. They can see the progress they have made since they hired you, and go back to the old reports and see what their consumption has been so far. Reports provide a personal record for the employees.
#2 Problem: Complicated and boring reports
Historically, business have been using excel for all our reporting needs. These reports tend to be boring and complicated. The end user cannot customize it for their needs. They are unable to see the value you provide daily. This leads to them asking you the dreaded question, 'What are we paying for you again?'
Solution: Power BI reports in the portal
Share interactive and customized reports with your customers through the DeskDirector portal. They're not only graphical and easy to understand but your customers can highlight and filter the data they want to consume. Power BI dashboards bring data to life. See a sample sales dashboard from Lancom.
#3 Problem: Right people not receiving the relevant reports
Not all reports are for the whole organization. You want to send reports relevant for the end user's consumption. An Executive Director does not want to look into the daily checks – he needs a summarized quarterly or monthly report, while the General Manager wants a check on day-to-day operations. Sending customized emails to each member of an organisation is a time-consuming process you don't want to sign up for.
Solution: Customized reports
Through DeskDirector you can choose who will receive which reports. It enables you to give access to the select few in the company so that relevant people get the relevant reports. Be it a Power BI Dashboard or in an excel sheet. As long as the report is available via a link, it can put up in the portal.
DeskDirector is a versatile tool which makes the portal an all-in-one platform. We don't generate reports for you, but we sure make it easy sharing it. Apart from helping share your reports, we also help you: