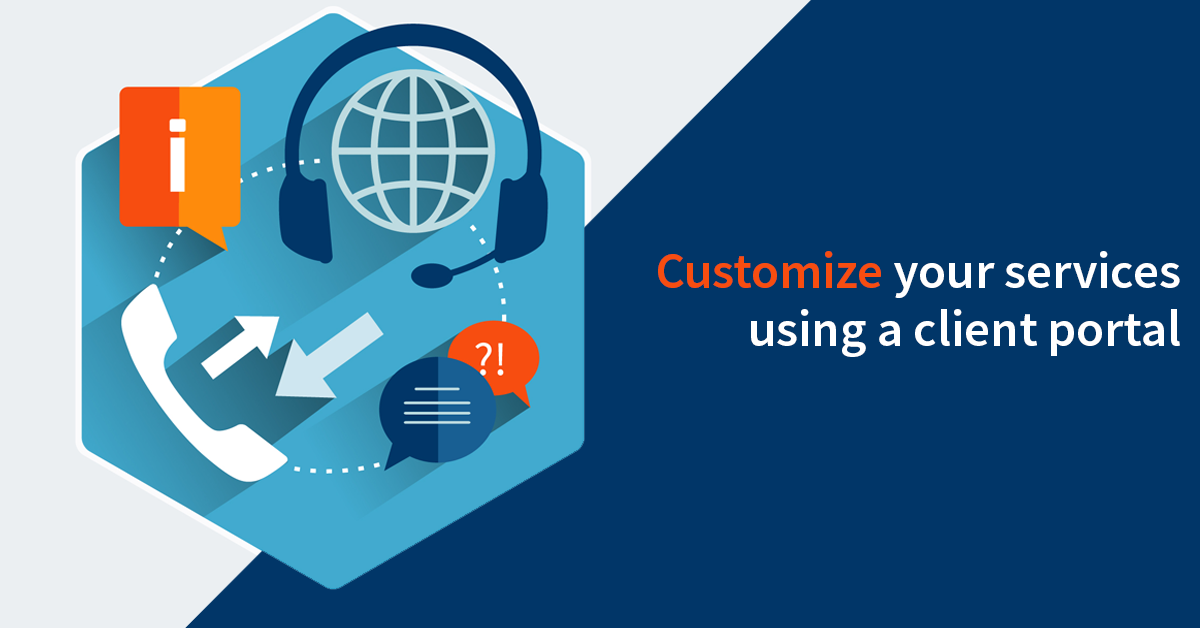 Providing good customer service is no longer a competitive edge in the MSP Industry. Now, it's business-as-usual. Customers have a higher expectation of service. In fact, just giving good service isn't enough – it must be customized and personalized to their convenience.
With this in mind, many MSPs are changing their style of service delivery to suit the changing needs of their customers.
What are the problems with general support options?
#1 Problem: Customers resist the existing tools
You've tried to push your customers onto your PSA Client portals, but you still find them requesting support through email and calls. They simply refuse to use the client portal. The most common reasons for not this is:
Your portal is difficult to use
They forget their password
The experience is not customized to their needs
Solution:

User-friendly portal
Most client portals aren't made from an end-user's perspective. DeskDirector is an MSP designed and developed by an MSP, in order to create a seamless and personalised customer experience. Requesting support is just a click away and we continuously work on improving the user interface based on customer feedback and insights. You can experience our latest UI through our interactive demo.

#2 Problem:

Unclear support request
Your customers are not technicians and are often unable to explain their problems. Their support requests are vague, like 'email not working'. In order to diagnose the problem the engineers must either call or email them. There are 2 problems with this process – it takes longer to solve the ticket and often emails get lost in a customer's inbox. With every passing hour, your customer grows annoyed with your service – not the best experience!
Solution: Custom forms
DeskDirector forms are a fantastic way to collect all the necessary information needed by asking the right questions up front. You can customize the request forms for each company and even for a specific contact. In the past 10 months, there have been 77,000 custom form submissions by end users. When the end-users see the request type meets their needs, they're more likely to seek support through the portal. For the best results, track tickets from the company for a few months, and then further customize your forms for their needs. This is a big value-add offering for a lot of our customers to their end-users.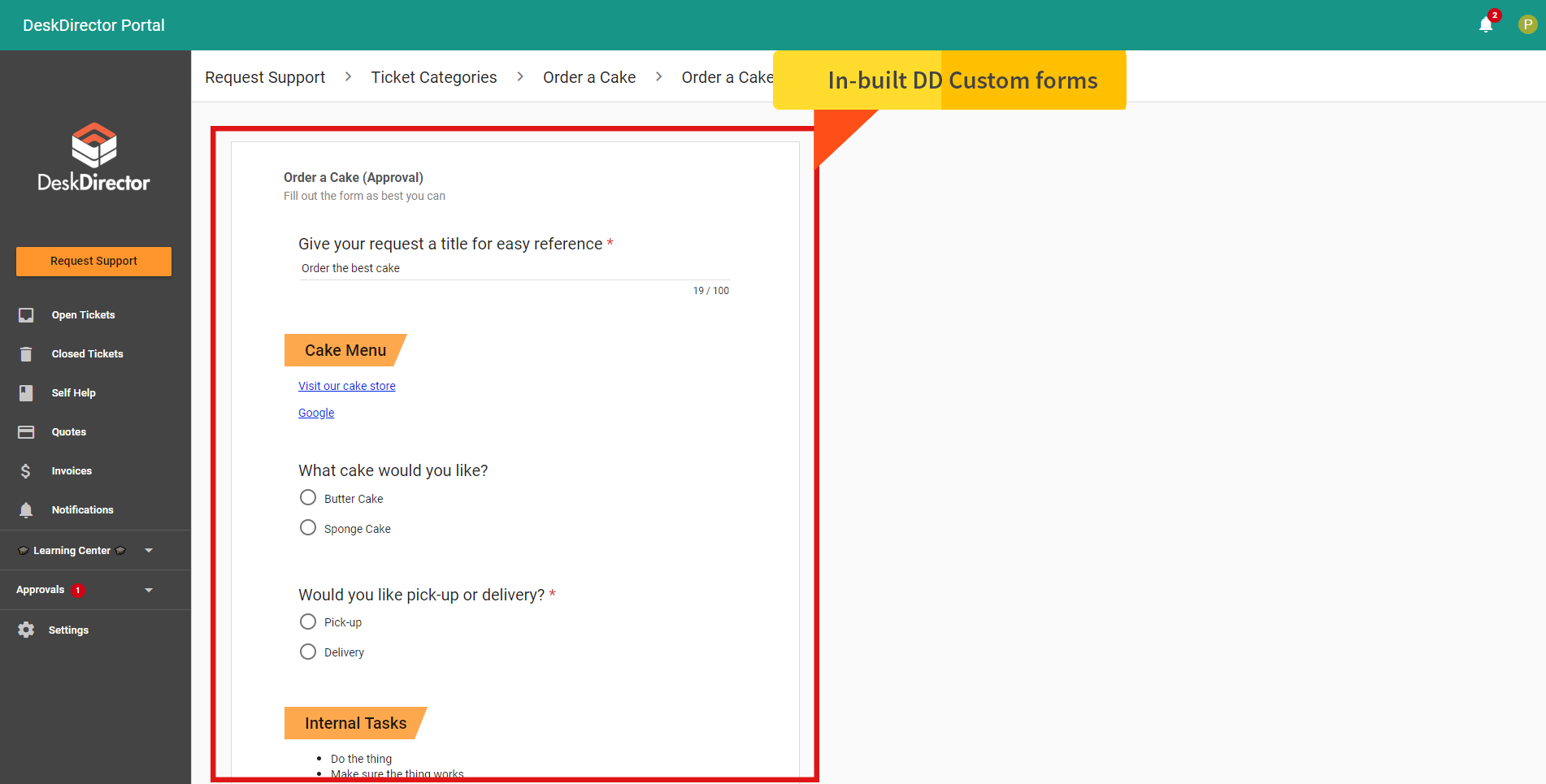 #3 Problem: Non-branded portal
Many existing portals cannot be customized in look and feel for your customers – which leads to an aversion to client portals. The users don't resonate with the portal or its interface. They feel alienated, and this results in a bad customer experience. The client portals in the industry look like they are made by engineers and are unappealing. Your customers don't see it as a platform for their convenience, but rather another annoying application sitting on their desktop.
Solution: Custom domain, branding & avatars
Having a custom domain has helped MSPs to increase usage of client portals. Our top 10 MSP clients who have a custom domain see about 3,500 tickets logged through the DeskDirector portal each month. A custom domain is the hidden power for brand value. Read more here.
Your end users are acquainted with you as their service provider. When they see the desktop application with your logo they know that support is a click away. You can further customize with your brand colors to give a consistent experience. This increases brand value and makes you irreplaceable.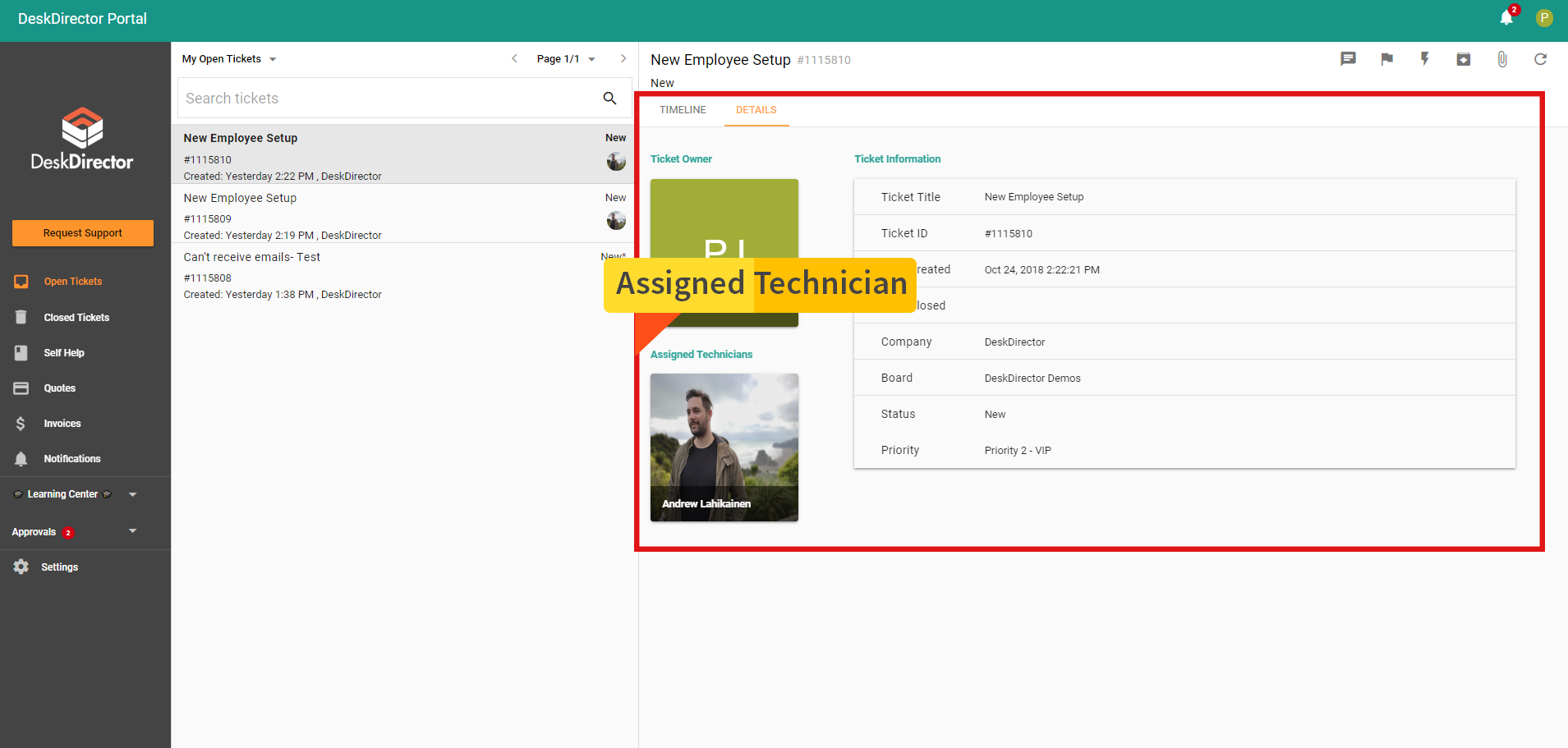 #4 Problem: Not being able to educate end-users on a recurring issue
It often happens that people from one company experience the same issue due to an outdated product or their server going down. Answering the same question repeatedly is a waste of their time and yours. You cannot help the whole company at once and the tickets pile up too fast for you to answer.
Solution: Customized learning center
DeskDirector has an in-built learning center where you can put videos or knowledge base articles so customers can help themselves before getting in touch with you. Contrary to popular beliefs, your customers hate asking for support. If you give them the platform and tools, they can often help themselves without needing your assistance. You'll also educate them and empower them to be technically sound.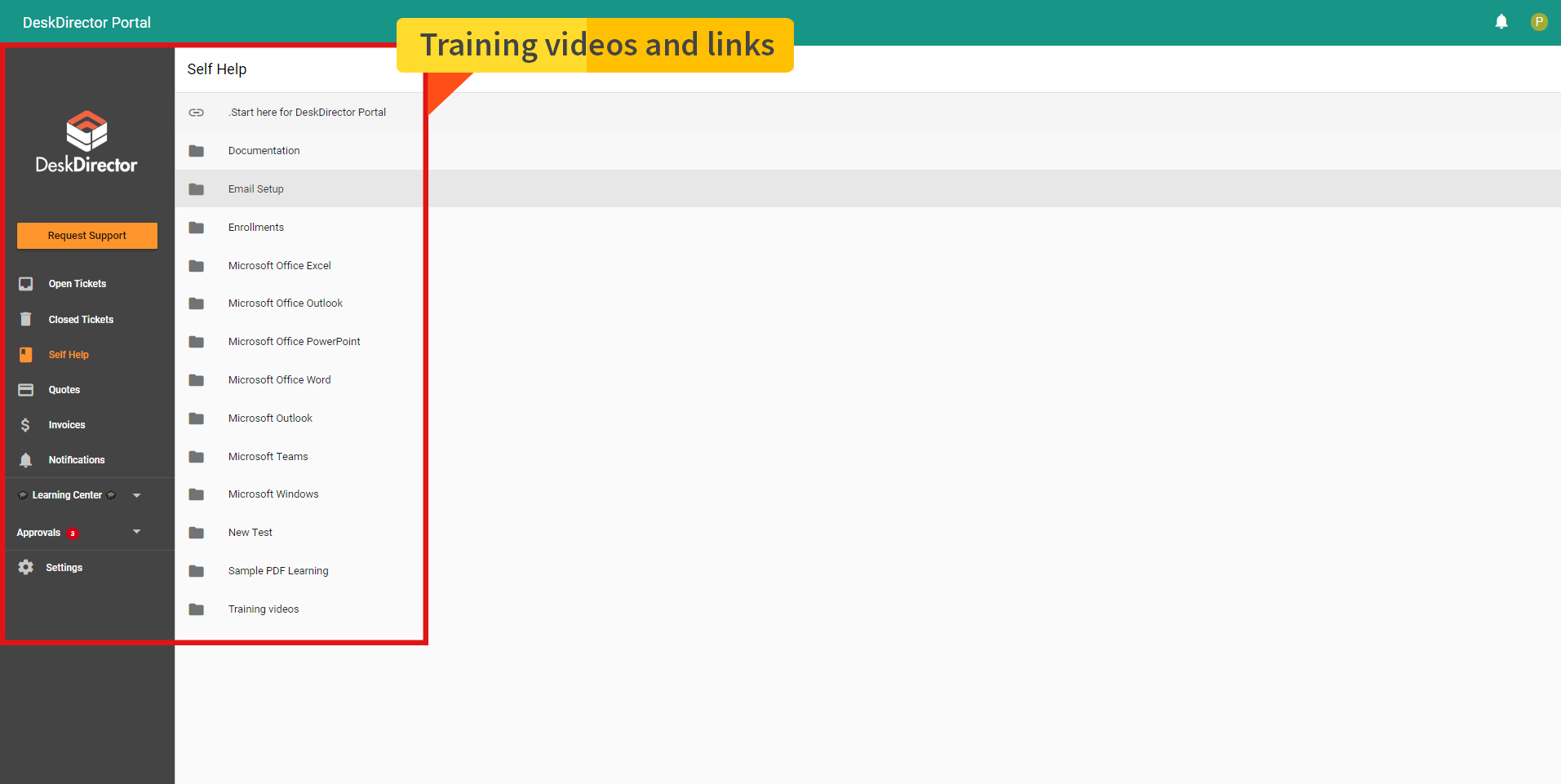 Apart from helping you manage tickets, we also help you: