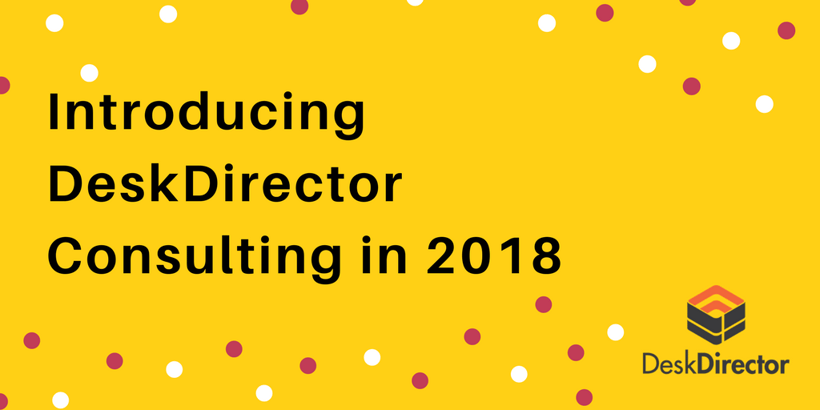 Next year (2018) we are going to introduce more support options. Keep an eye on our business blog updates.
Background
A review of support mid-year found that our current model was not working that well as we wanted. Our support team didn't have the time to properly implement complex configurations and unique environmental conditions. We were doing ad-hoc consulting that made very few happy and got in the way of our core free support.
The decision was made to reach out to our super-advanced MSPs to open a DeskDirector Consulting team.
Support + Consulting
Lancom Technology is our first support + consulting partner. Some of you know that DeskDirector started life inside of Lancom.
DeskDirector is paying Lancom to handle tier 1 support and installations (aka. the free support you have always enjoyed, and for MSPs it will always be free). Advanced configurations and some custom coding is available in consulting model.
Lancom already provides consulting services + software for the DeskDirector/PSA eco-system right now. Some examples of their work:
A replacement email connector for the MSPs caught out by the imminent retirement of email2ticket.
TimeSanity – a cloud base AI engine to find under-billed tickets.
Hireroom – a cloud based tech recruitment platform.
We will have consulting page up in January but you can connect by emailing support@deskdirector.com and asking for consulting.
AirMSP is available for consulting work in Europe and the UK. They are purely consulting and not on the support + consulting mode. Get in touch with them if you are around.
If you have any questions, please feel free to comment below.
If you are interested in providing consulting services please reach our directly.