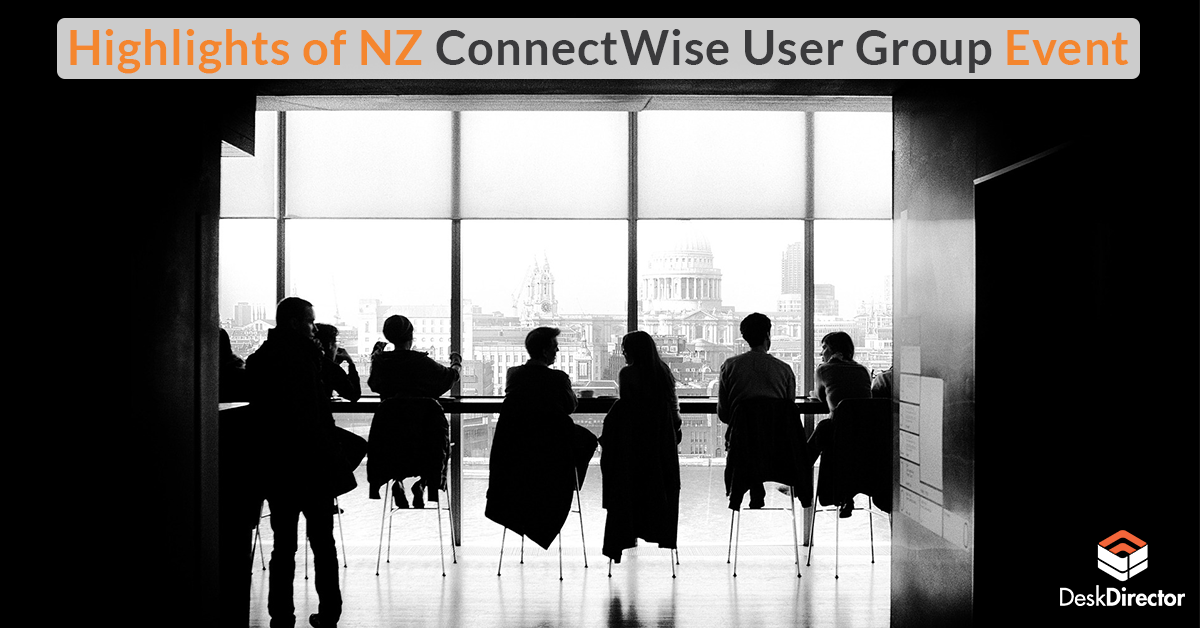 ConnectWise organized their User Group event in Auckland, New Zealand sponsored by Webroot. Few members of the DeskDirector, (also a ConnectWise Partner) had the opportunity to attend the event and speak with the leading MSPs in the country. The theme surrounding the event was Sales and Marketing, a pressing issue for most MSPs. If you missed this prestigious event, we have some highlights for you.
This ConnectWise event was a well-organized affair with speakers from all parts of the world educating MSPs and us about the current trends and real-life experiences. You save yourself from making mistakes when you can learn from your peers. One of the speakers which caught our eye at the event was Chris Peterson, the founder of Vector Firm. His company specializes in MSP sales and marketing, and he had some great insights.
The event was a burst of knowledge and education, but here are these 7 Takeaways from the event which made an immediate impact.
Be Perceived as an Expert
According to Chris Peterson, all MSPs should work towards being 'the guy.' You should be the one stop shop when they need any IT solution. When they have any problems, you should be the person who should pop in their heads. Customers rather contact someone they trust, than research and find out about other providers. Thus, it is vital that your customers look up to you and see you in the position of authority. There are several ways you can do this: Organize events, write educational blogs, post relevant content on social media and adopt best practices in digital marketing.
Learn how to Kick-Start Your Blog.
Change in KPIs for your MSP Sales Team
In the one-on-one sessions, a Sales Manager pointed out that they calculate the target not only based on numbers but also on effectiveness. He believes that a sales report should not only include the 'opens' or 'closes' but also effectiveness - the number of customers in the pipeline. In his experience, he as often realized that sales representatives could sometimes be lucky in a few months, but with a high effective score, you know that the number is just not lucky.
Revamp your Sales Meeting Style
Few MSP leaders suggested that changing the style in doing your sales meeting has proved to be very useful. It was often found that in the sales meetings when the sales representatives are discussing the 'numbers,' nobody is interested. So, they decided to have a meeting where the sales team bounce off ideas, selling techniques and learning and motivating one another. They chose to discuss numbers and statistics in a one-on-one session instead. Chris Peterson insists on having a structure to the meetings.
Pro Tip: Never ask 'how are you doing?' first and always ask 'Do you need something from me?' last.
Outbound Calls are Out
This event was attended my MSPs throughout the country and some even coming from Australia, everyone had their own experiences and strategies, but one thing they unanimously agreed is that outbound calls are out. MSPs don't recognize it as an effective strategy, and now their approach is far more inbound not only terms of marketing but also calling. Here we have this blog, talking about taking the right approach towards marketing.
Usage of Social Media
One full hour was dedicated to using Social Media for MSPs and how it is a powerful tool for MSP Marketing. According to Chris Peterson, people influence other people's suggestions. He had a poll gaging how MSPs used social media, and 33% of the people in the room said that occasionally they glanced through LinkedIn. He could not emphasize more that MSPs should use social media platforms to exhibit their skills and become an authority in their specialization. He encouraged the MSPs to start small, with one platform at a time. LinkedIn is arguably the most important platform for MSPs
Here is check-list for your LinkedIn Profile: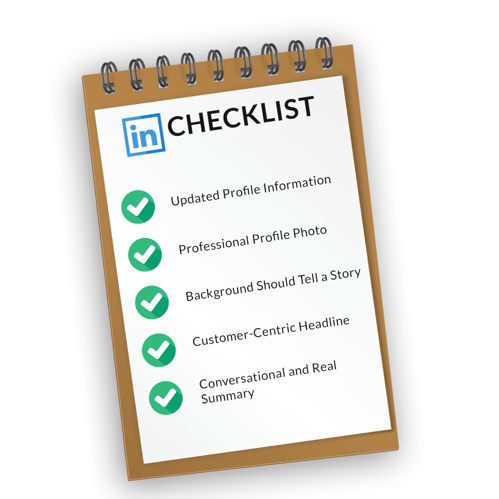 Reciprocal Qualification Process
Customers often interview various MSPs and choose the one they fit their needs; there has been a changing trend with MSPs qualifying their leads too. Many believed that MSPs provide an ecosystem and customers should find value in that. Price point should not be the criteria for choosing a Managed Service Provider. First ask the Sales and Service Discovery questions first and then move on to the qualification stage.
Here are some questions you can ask your prospects:
a) Are we dealing with one level of decision making or with the person who can get a decision made for us?
b) Is the business growing?
c) How mature are they towards technology - are they looking to use it to create opportunities/ improve productivity OR do they want a "lights on" approach?
d) Do they understand what they are trying to achieve, when they want to achieve it, and can they quantify what results are they expecting from our services and solutions? (or are they opened to having us advising them on this)
e) Are they just pricing shopping or do they care about the value more than the cost?
f)A basic but necessary one: Can they afford our services? (the right fit always can!)
g) Do they change their managed service providers often?
Usage of Power BI Dashboards for Reporting
An MSP leader swore by reporting through Power BI. He said that making this small change brought about beneficial results. Power BI Dashboards has all data in one place; its interactive nature makes it people to understand the data and even if they do not know how to use the tool it is very handy. Lancom, a leading MSP in New Zealand has been using Power BI Dashboards for a while now and has seen an immediate change. You can read more about it here.
Read How to Establish Trust through Your Marketing Efforts to help you get started. In this blog, we have used examples from leading MSPs and given you the inspiration to follow in their footsteps.