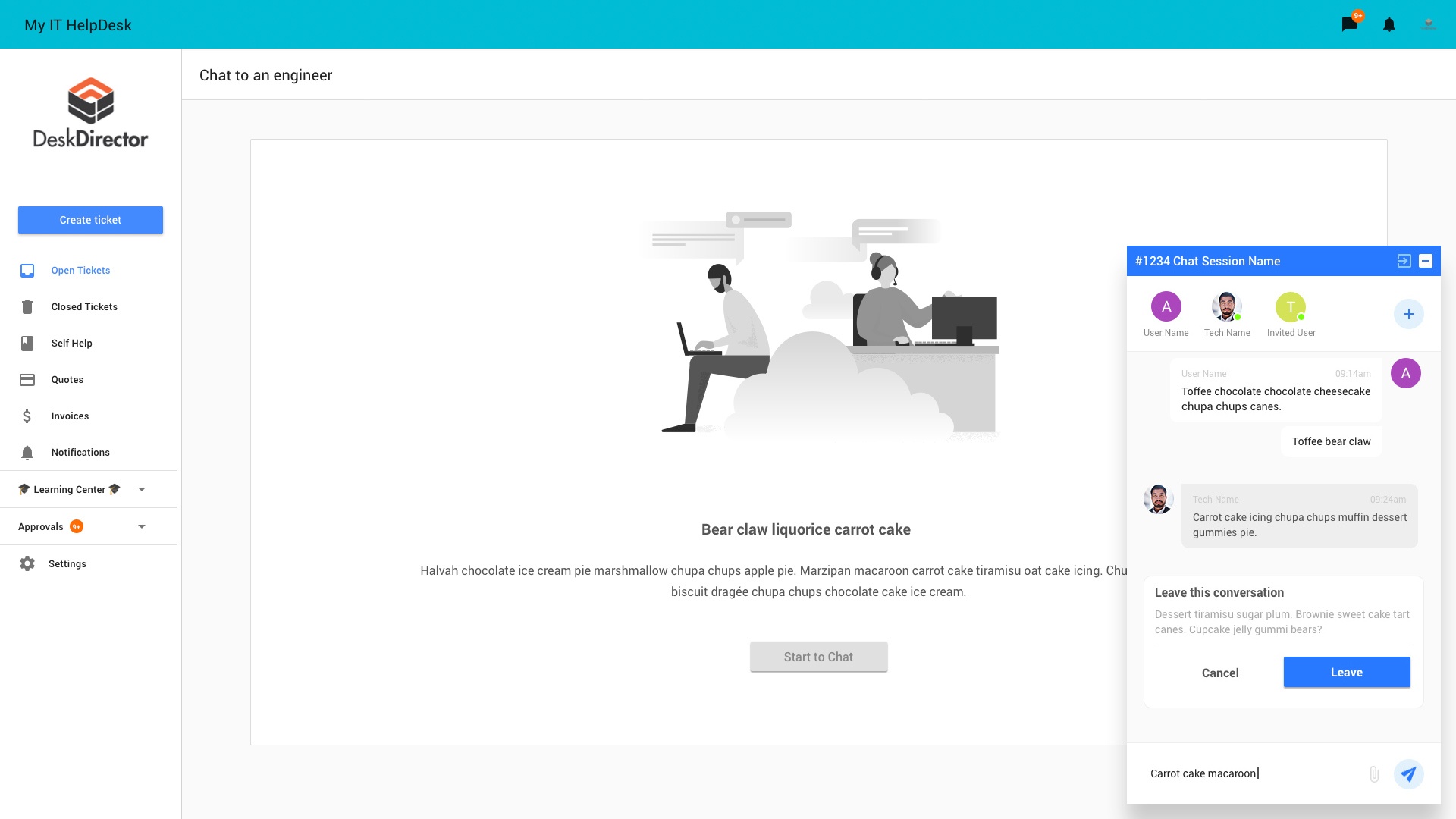 The way in which customers wish to communicate with your MSP is rapidly changing. It has been widely noted that different generations prefer different channels for communicating. According to Forrestor, voice is still the most used communication channel for service, with over 73% of customers using it.
However chat is becoming increasingly popular with adoption rates rising from 30% (2009) to 43% (2012) (Forrestor). Surveys has shown it has the highest satisfaction ratings for customer service channels with 73% satisfaction, compared to 61% for email and 44% for phone. This is why there are an increasing number of MSPs looking at using chat as part of their service delivery process.
So for an MSP what are the advantages of providing chat as a method of communication for customers?
1. Questions can be answered immediately
Customers can get instant access to staff for resolving their problems. This means wait times are often less than a call centre scenario. Customers are able to give you instant feedback on their problem and provide the MSP with the necessery information to resolve issues. This streamlining of the process can often allow for faster resolution of problems creating a better Customer experience.
2. Customers and staff can multi task
These days everyone is busy, and our customers are no different. Customers enjoy chat as it allows them to get on with other things at the same time as resolving their service issue. There is no waiting on the phone or waiting for a call back. There are also distinct advantages for the team. Staff are able to handle mulitple chats at the same time and can manage chats in the process of working on other items of work. Rather than waiting around on the phone for a customer to find a piece of information they can get on with other pieces of work.
3. Cost effective and improved efficency
Kissmetrics has identified that chat reduces costs for an MSP's in two ways
By lowering the average interaction cost

Increasing the efficency by allowing staff to handle multiple chats at the same time
The interaction cost reduces as staff spend less time tied up on one serice ticket. Staff are also able to multi-task during chat conversations. This allows an MSP to reduce waiting time for customers and improve overall service cost efficency.
4. Details are in writing
So often when service requests are submited over the phone between your customer and staff there is a risk that information may be lost or incorrectly recorded. When using online chat the customers requirements are directly captured in writing. These details are then available to be added to a service ticket so there is no dispute over what was requested or whom was involved. This is great for future reference and for the customer should they need to review their service history.
5. Make your staff feel in control
Chat provides an opportunity to allow your staff to be in control of the process of assisting customers. They can respond to them with knowledge and can research the answer before replying without the customer even knowing. There is a distinct advantage in having the time to research answers and craft a response.
6. Competitive Advantage
As the team at Live Agent have noted, it has never been more important to stand out from your competition. The Customer Experience is becoming an increasingly important differentiator in the MSP market, the addition of live chat may provide a service delivery experience unique to what is being offered by your competitiors. It is a mechanism to deliver added value to their experience in dealing with your business.
I get benefits, but won't chat increase the load on my service team?
We hear this all the time, and physologically it makes sense to fear the unknown. The fact is it actually replaces other means of communication such as email and phone. So almost always one chat request equals one less phone call or email.
As chat is increasingly becoming an important part of customer service, at DeskDirector we are constantly working on improving our chat system. You can read about new chat here.
Surely anything that provides a customer with access to your service in the way in which they want to interact with you is worth considering?