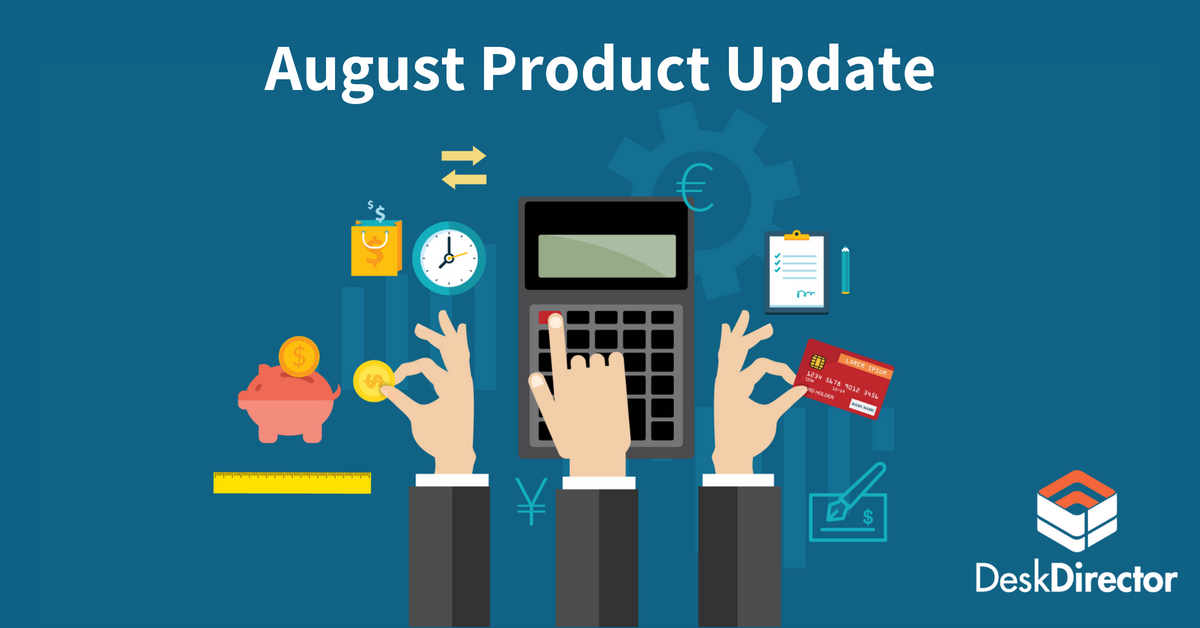 All your customers have different needs and require different levels of service. To create great customer experiences for them you need to customize your services to fit their specific needs.
While all your customers are very important, you should aim to customize your services for your key clients first.
To start with you need to recognize them as VIPs to make sure that their issues are solved as a number one priority. You can go further and offer them an option of a live chat. At the end of the day, they are your most valued customers and deserve a top-notch service from you.
Whether you are giving someone a VIP priority, FastTrack, customized learning content, customized request types or forms, you are empowering your customers and helping them to feel special.
And this is all achievable within DeskDirector Portal!
To help you get the most value out of your DeskDirector and its core features, we put together all the best practices in one place. You can find it in the DeskDirector Support Portal under the Onboarding Center. You can access the portal using passwordless login.
Getting started

guide
If you are new to DD platform or have a new team member you want to be involved into creating great customer experiences, you can now find a quick Getting Started guide inside your admin console: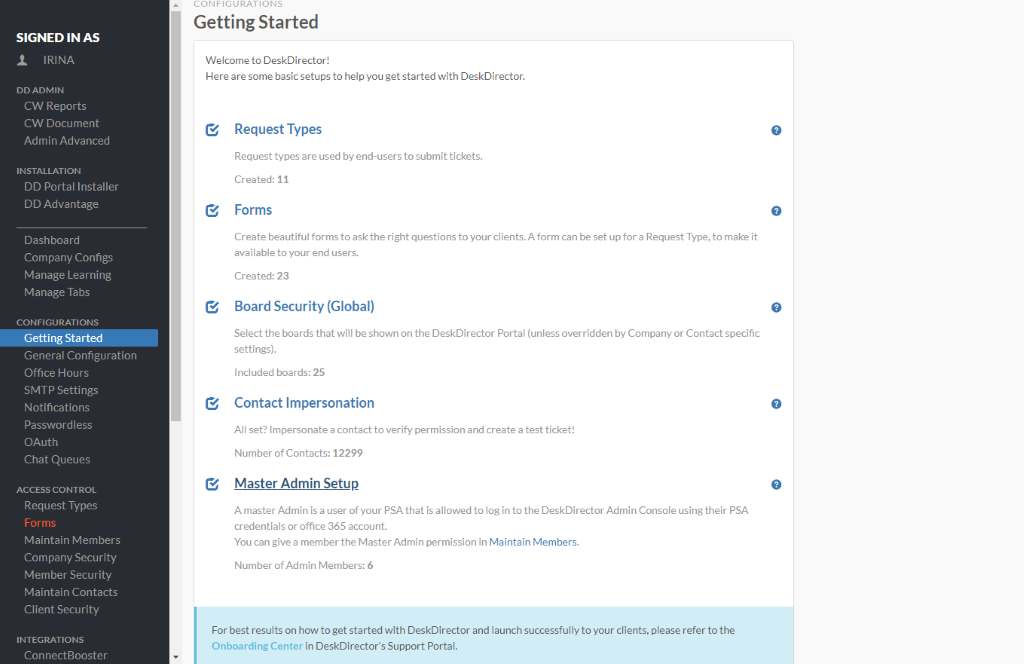 We would still recommend checking the Onboarding Center to get a full picture of the DeskDirector implementation process.
It will give you a clear overview of every step that you need to follow to make it a successful project.
New knowledgebase
You can now find all DeskDirector articles on help.deskdirector.com. Previously we used Zendesk to host our knowledgebase content, and it is currently still available on search.
We apologize for any confusion, as it may seem that we have a lot of information in different places. DeskDirector Zendesk Knowledgebase is still live until we make sure everyone is fully aware of our new knowledgebase website.
Help.deskdirector.com has all the articles that we had previously, and on top of that, it has a great search system. We hope you will enjoy it!
(Note) If you are just starting with DeskDirector, we recommend sticking with the Onboarding Center in the DeskDirector Support Portal. It has everything you need in one place for the successful launch.
Almost there: New Portal UI, DD Talk and DD Tech
In July we shipped it all to the Open Beta. You can find more about it here. Which means that it is available for all our clients to turn it on and give it a good workout.
Saying this, DD Talk – our new chat, is a fully functioning feature inside DD Tech system. This means if you are using old Chat you can easily switch to a new one. Few things to keep in mind is that a new system that we are using for our new chat requires a bit more work before we can fully release it.
It doesn't impact the way you used chat before. We just need to make sure that all other components that we have in DD Tech (apart from Chat and Broadcast) are fully functional, tested and working smoothly, so you are 100% happy with that.
Officially, you can expect a full product announcement very soon. This will include all the supporting documents that need to go along with this release.
Other product

i

mprovements
You can now set up a default board inside your admin console. There are a couple scenarios in which you might want to use it. To learn more, please go to the General Configuration section – General tab – Default board.

You can now specify a form name when you clone an existing form, so you can keep a better track of your forms. Or if you leave it blank it will add a "copy" name at the end of the form. Either way, it helps you to keep it clean and find forms you created faster.

For our custom domain users, our OAuth login system now supports multiple custom domains at the same time.
You can ask us any questions through our support portal!