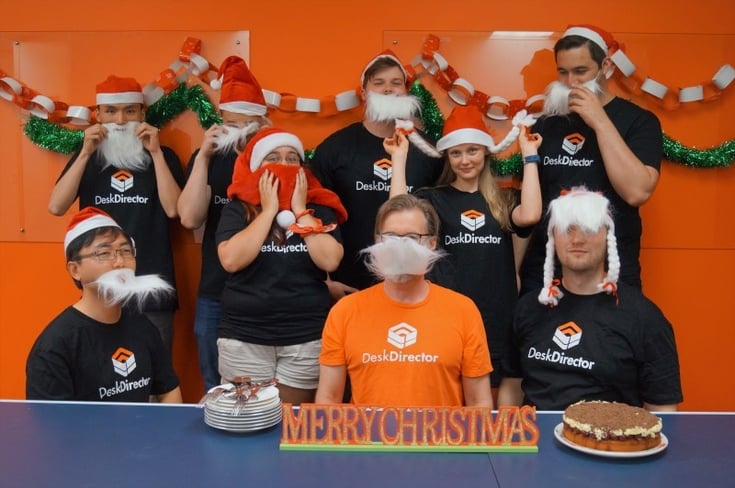 The last 6 months have been very busy for DeskDirector.
Here's some highlights!
DD Portal 1.0 with Auto updates
In June we announced a new version of our client. DD Portal is our first Windows/Mac cross platform client. It's most well received feature was auto-updating. We release a lot of updates in a year so this removed a huge amount of work for the DeskDirector admins out there.
New licensing
After listening carefully to our community we decided to the break our product into three:
DD Portal (released), DD Tech (Beta) and DD Innovate (q2 2017).
We announced that at the beginning of the year.
DD Portal
Basecamp and Advantage editions arrived first in October. The 'basecamp' edition, which starts at $97/month, is the web portal including all the core features. You can add 'advantage' features individually from within the app. Now only pay for the features and integrations you need for your business.
New and experimental features will arrive first for those on the DD Innovate program. Keep watching in Q2 2017.
DD Portal 2.0 (Beta)
Our great looking Portal software now looks even better. We made huge improvements in the design using the Material Design framework. You can switch to a new design by using https://yourmspname.deskdirector.com/portal/v2/ . All recent customers are running on it. We think you should too. This is the face of your service. You can also give us a feedback here.
DD Te
ch
(
Beta
)
We have recently released DD Tech (Beta) for ConnectWise. This is a rewrite of the Staff Heads Up Display and is a dedicated console for your tech team.
DD Tech has been designed with one goal – to make your techs more productive by eliminated all unnecessary obstacles from their day. If you haven't tried it yet, follow this blog post for more information. We are looking for a feedback now to make it even better!
Permission Confi

gurations

(for ConnectWise)

This was a huge one. We've moved it all to the DeskDirector Admin Console so you can easily set up and manage rules for your clients.

If you think you have missed all the exciting news this year, please Subscribe To Our Blog !
Our team at DeskDirector wishes you a Merry Xmas and Happy New Year. We look forward to help you win and grow new business in the years to come!
P.S. Our offices are closed over the break on December 25th, 26th and January 1st & 2nd.